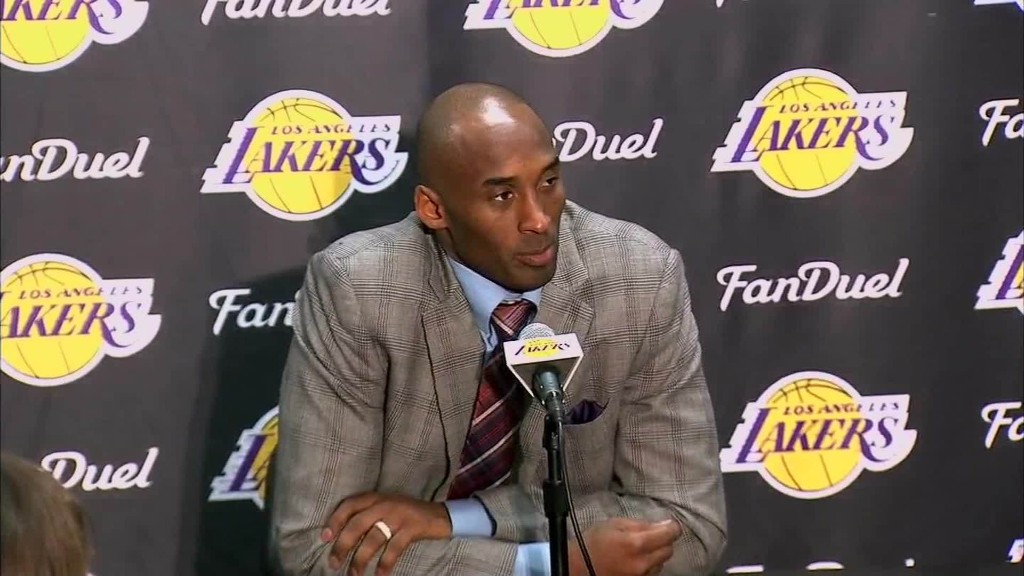 Kobe Bryant isn't planning to sit around now that he's retired.
The former LA Lakers star announced that he will partner with Sports Illustrated on a "multi-platform video project" called "Dear Basketball."
The animated short film will be based on the poem of the same name that Bryant used in November to announce his retirement after this season.
Related: Kobe Bryant says he loves to write: Future career?
It will be released in the fall of 2016 on SI.com, along with multiple mini documentaries from SI Films. The mini docs will give fans a behind-the-scenes look at how the video was made.
Bryant will narrate the video and said in a statement that it's the "perfect tribute to something I've loved for so long."
The video will be promoted by The Players' Tribune, which first published Bryant's original poem.
A premiere for the film will be hosted by the three companies behind the project -- SI, Kobe Studios and Believe Entertainment Group.
Related: Want to see Kobe Bryant's last game? You'll need to pay at least $800
Bryant played for the Lakers for his entire 20-year career. He won five NBA championships and scored 33,643 points -- ranking third overall on the NBA all-time scoring list. In his final game in April, he scored 60 points.