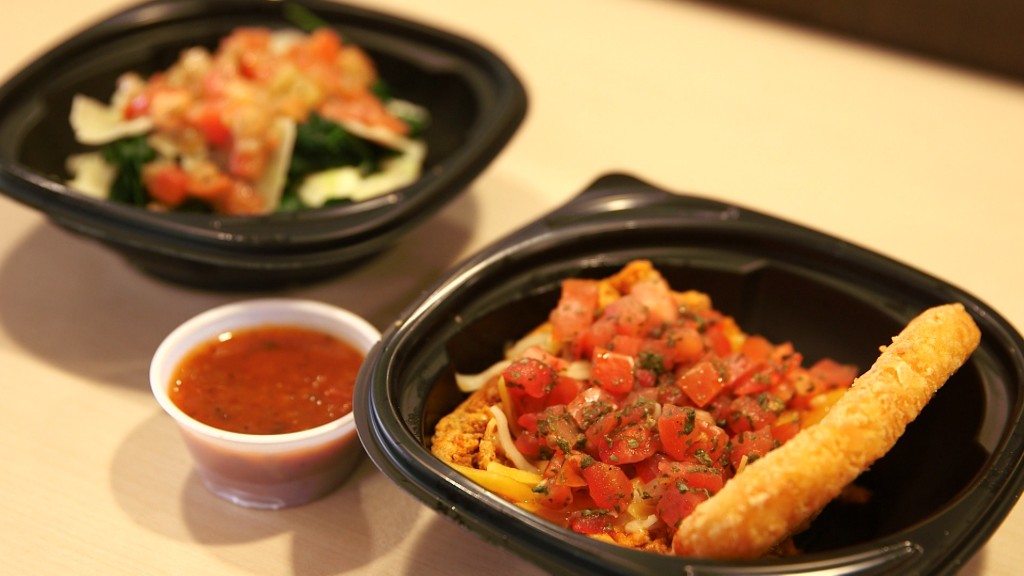 Do you want garlic fries with that?
McDonald's is testing Gilroy Garlic Fries in some of its San Francisco locations. This might be an acquired taste. Not everyone is a fan of the, uhh, aromatic bulb.
But there's nothing smelly about McDonald's (MCD) stock price. The stock is up more than 10% this year and is trading at an all-time high.
It's been on an incredible McTear over the past year, gaining nearly 55% since Steve Easterbrook was promoted from chief brand officer to CEO in January 2015.
Mickey D's has outperformed rivals Burger King parent Restaurant Brands (QSR), Wendy's (WEN), Sonic (SONC) and Shake Shack (SHAK) as well as KFC and Taco Bell owner Yum Brands (YUM) by a wide margin over the last 12 months.
Easterbrook, who officially took over in March 2015, quickly revamped the company's menu, introducing newer customized sandwiches, all day breakfast options and healthier ingredients like super food kale.
Related: McBoom! McDonald's gets big breakfast boost
Consumers -- and Wall Street analysts -- have responded favorably to all the changes. McDonald's reported same-store sales growth of 6.2% worldwide for the first quarter last month. That followed a 5% increase in the fourth quarter.
Analysts have raised their earnings forecasts for this year and 2017 as a result of the recent strong results.
So what's next? (Besides stinky fries?) McDonald's is looking to boost sales in Asia, an area where McDonald's has lagged.
Many of the Asian markets it operates in are part of what McDonald's calls its "high growth" segment. But sales have been growing more rapidly in the U.S. and Europe lately.
The company said in late March that it hopes to add more than 1,500 new McDonald's restaurants in China, Hong Kong and Korea over the next five years. McDonald's currently has over 2,800 locations in these three markets.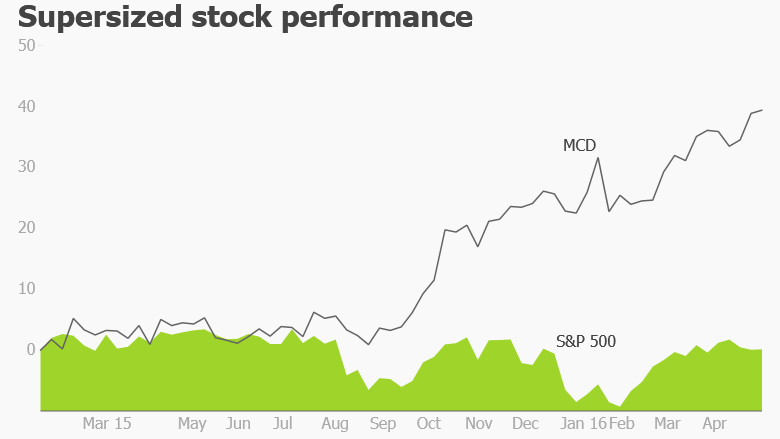 McDonald's also said it is looking for more partners in Japan and Taiwan. The company's goal is to own fewer restaurants itself. The long-term hope is that 95% of all restaurants around the world will be franchised.
Still, some investors question this strategy.
The CtW Investment Group, which works with pension funds who own McDonald's, noted in a recent letter to the company's board that Arcos Dorados (ARCO), a huge McDonald's franchisee in Latin America, has posted poor sales over the past few years and has also faced some corporate governance issues.
"McDonald's needs to reform its large-scale franchising policies to not duplicate Arcos' problems in other key markets and ensure accountability to shareholders," said Dieter Waizenegger, director of the CtW Investment Group, in a statement.
But most investors don't seem that concerned right now though.
The honeymoon period for Easterbrook doesn't appear to be over just yet. And who knows, garlic may prove to be as effective as a deterrent to short sellers as it is for vampires.