It's the modeling industry's dirty little secret.
After spending their days walking down runways in thousand dollar dresses and hobnobbing with the fashion industry's biggest names, many young models return to living conditions that are anything but glamorous.
From roach-infested buildings to dorm-like rooms stacked with bunk beds, even the most undesirable apartments can run up huge bills for the models who live in them.
Known as "model apartments," these properties are a big part of what keeps the fashion industry running. In many cases, models say it's the agencies (or management companies, as they sometimes call themselves) that rent housing that can rake in as much as five times the market rate.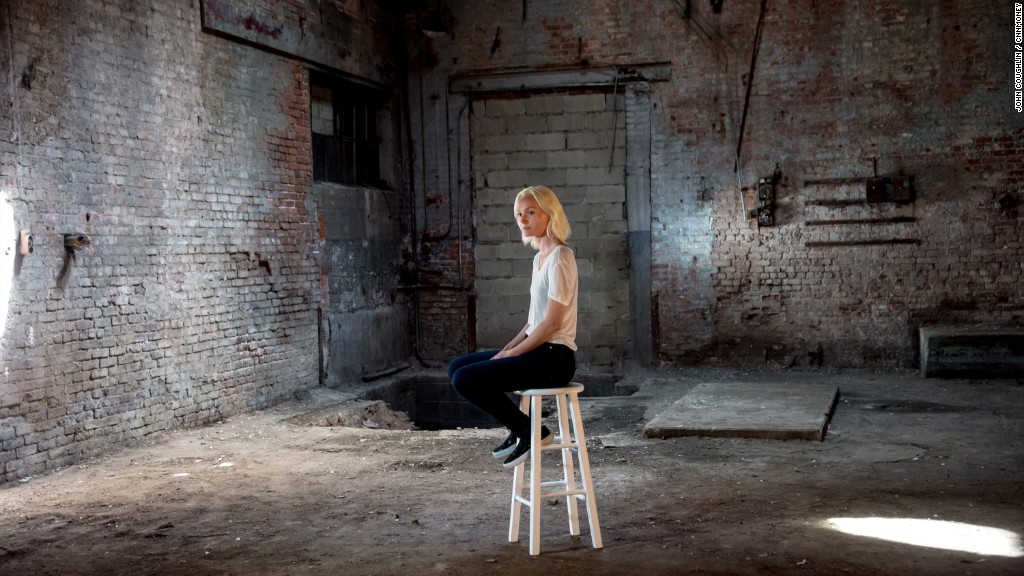 But companies other than modeling agencies advertise apartments for models as well -- with one New York City firm even requiring potential tenants (female models only) to submit their age, height, weight and photos as part of their rental application.
And it's not difficult to pack these places full.
Finding convenient housing is already notoriously difficult in expensive fashion capitals like New York and Miami. Often, models are too young to secure an apartment on their own, or they're in a city for only a short period of time and unable to commit to a long-term lease. Others don't have the earnings or credit to get a landlord's approval. Some are even encouraged by agencies to come to the country illegally, according to interviews with models, making it even harder for them to find a safe place to stay.
As a result, the agencies and companies offering these apartments are able to rent a single bed (or even a couch) at a massive premium.
"Packing that many girls into an apartment that you've owned for years -- there is no way they aren't making money off of it," said model Addison Gill.
She says she paid her agency $60 a night to stay in a one-room New York City studio space with as many as seven other models at a time.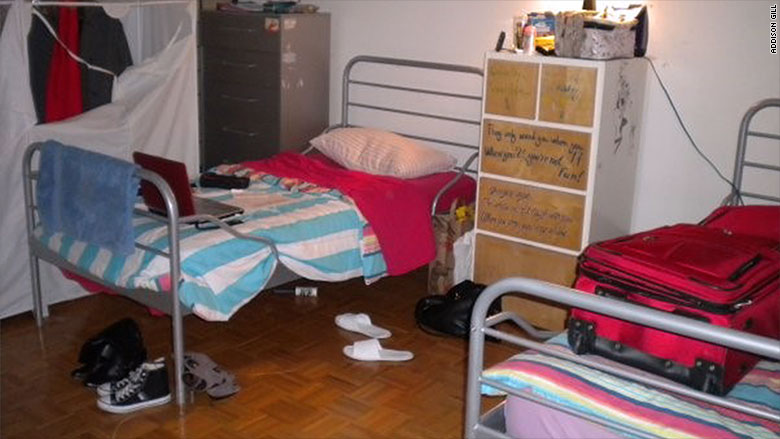 She remembers the apartment being filled with bed bugs and mice and said it didn't even have a working lock. "You are put in a position where you have to take that," she said.
Read the full investigation: The dark side of the modeling industry
Beyond the bugs and cramped quarters, a CNNMoney investigation into alleged labor abuses in the modeling industry has found that the high cost of model housing is one of the many issues that keeps aspiring and working models from earning enough money to live on.
Thousands of dollars in rent -- all paid to the agency
While modeling agencies often front the cost of housing initially, the high rent payments ultimately come out of any earnings a model makes -- leaving many trapped in a vicious cycle of debt.
"The models apartments were one of the biggest suckers," said former model Lisa Yanowitz (formerly Davies), who remembered staying in an agency apartment that fit up to 12 models at a time.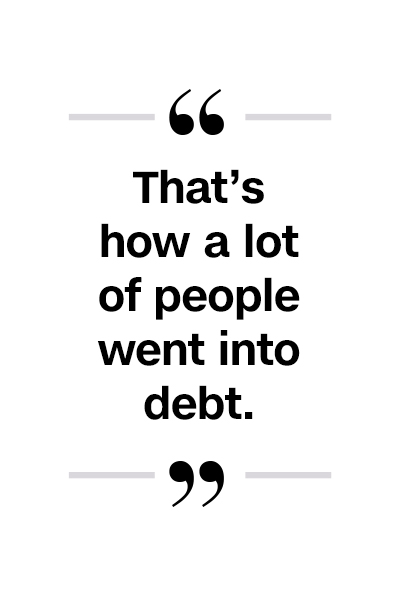 She said that even though she believes the agency only paid around $4,000 a month for the apartment, each model was charged around $1,200 -- meaning the agency could have taken in thousands of dollars a month in profits if the apartment was full. "That's how a lot of people went into debt."
While the nightly rent for most model apartments is a whole lot cheaper than a hotel room, even a model paying what sounds like a modest rate can end up in the red as costs balloon.
Canadian model Emily Fox, for example, says she remembers spending around $50 a night to stay in a New York City model apartment during Fashion Week and the three months that followed. As a result, she ended up owing her agency as much as $4,500 for housing alone.
Related: The outrageous cost of being a model
Making matters worse, many of the runway shows Fox appeared in paid only in free clothing. Even when jobs did pay, it took months for her to receive any money -- and the paychecks were eaten away by commissions, fees and other expenses owed to her agency. This forced Fox to rely on cash advances from her agency (which CNNMoney found typically charge fees of around 5%) to pay for food and other expenses. All of this left her even further in debt.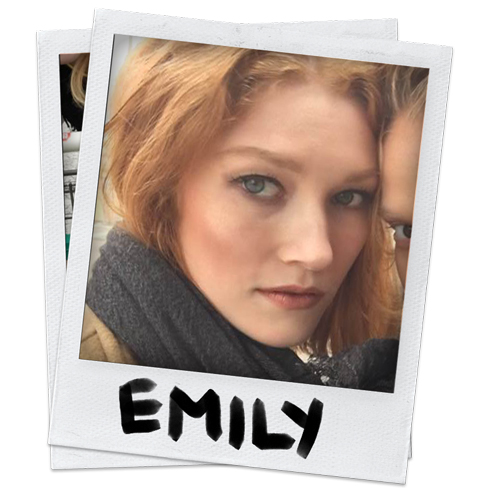 Meanwhile, model Marcelle Almonte says her agency, MC2, charged her up to $1,850 a month to stay in a two-bedroom Miami model apartment that fit nine people -- on bunk beds and a couch. In a proposed class action lawsuit against many of the biggest agencies, Almonte alleges that similar units in the same building currently rent for $2,900 to $3,300 a month -- suggesting the agency made as much as $13,750 above market rate each month.
Want updates on this and other investigations? Sign up here
In a statement, MC2 said this was far from the case. "MC2 loses money each year on the apartment due to vacancies, last-minute cancellations, and the debts of models which are left unpursued," the management company said, also noting that the building was located in Miami Beach and had a doorman and pool.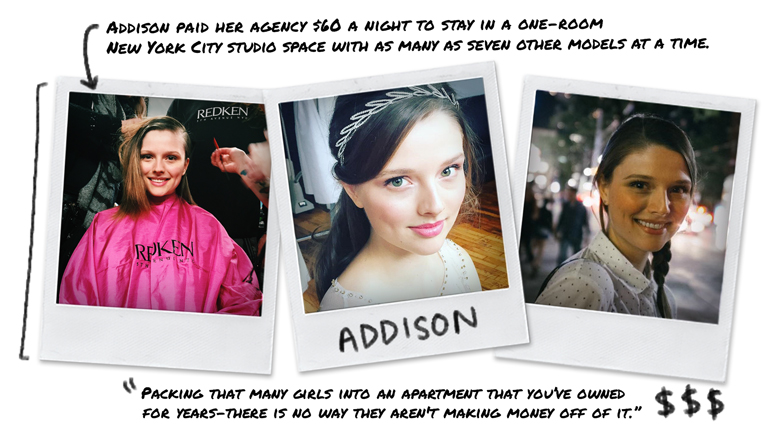 Speaking about the industry in general and not MC2 specifically, MC2 attorney's Robert Hantman said that it may be the case that modeling companies charge a higher rent in an attempt to fully recoup costs.
"Is it really unfair that the models who make money subsidize the ones who don't?" he said.
In New York, Kenza Fourati, a model who has worked for clients like Sports Illustrated, says she was charged more than $2,000 a month for an apartment where she shared one bathroom with eleven other women. She remembers being told that the rent was so high because the agency knew it would never "make the money back" from some of the other models living there.
Models only
Modeling agencies aren't the only businesses trying to get in on the action.
One company, Modelsapartments.com, appears to be run by model John Paul Pfeiffer, who now owns a model management company.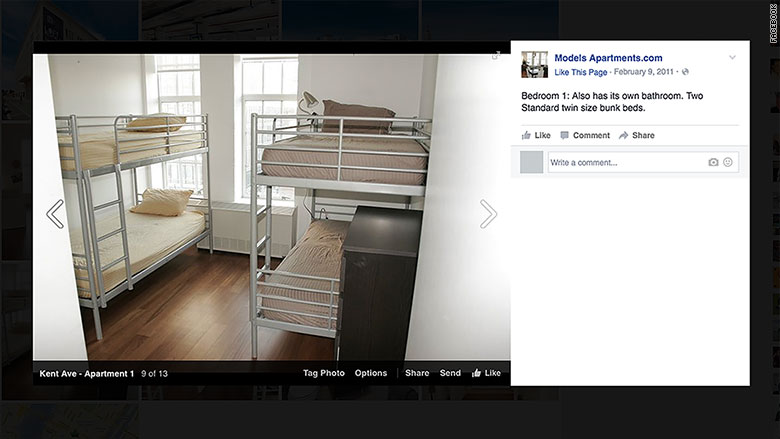 In one example listed on its website and public Facebook page, a bunk bed in a sparsely furnished Williamsburg, Brooklyn loft rents for $1,300 a month. Filling all eight spots in this apartment would result in revenue of $10,400 a month -- around three times the rate of recent rentals in the same building, according to real estate listings examined by CNNMoney. Pfeiffer declined to comment.
Other companies require more than just money.
Website Modelhousing.com has a whole page of models who it says have lived in its New York City property. But its apartments, which rent for $75 a night or up to $1,600 a month (according to the website), aren't open to just anyone. Tenants must "exemplify strong dedication" and "meet the standard height and measurement requirements (preferably 5' 9" and above)."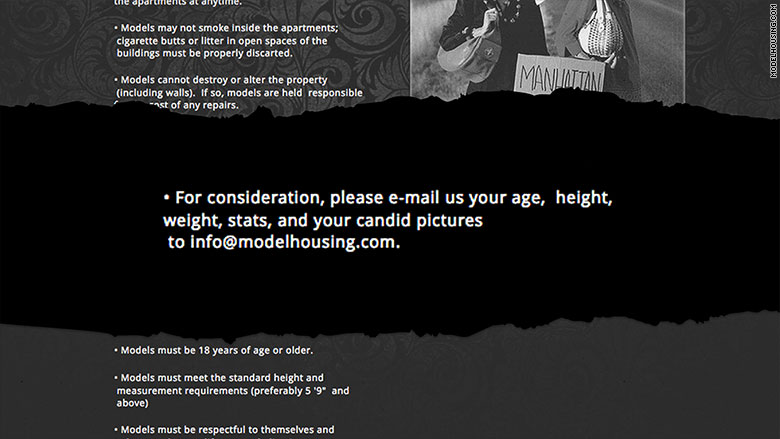 Owner Mark Bau, who is also a director at exclusive nightclub Provocateur, said in an email that Modelhousing will no longer be operational as of June 1. But he would not provide any further comment on the record.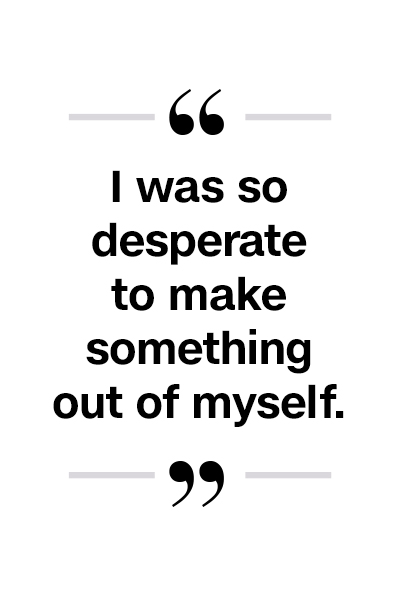 A former tenant of an apartment run by Modelhousing, Isaura Flint, said she enjoyed her stay and that for many models, it's a far better option than staying in agency housing. In fact, she says she was able to live rent-free by agreeing to appear at nightclubs three to four times a week.
Online model forums are filled with stories of similar offers -- where club promoters cover rent, groceries and even plane tickets to New York if the women agree to appear at night clubs.
While Flint says her promoter was respectful and always looked out for her, not all models are comfortable with this arrangement. Many have questioned in forums whether they would be expected to have sexual relationships with club patrons and have even worried about hidden cameras in the rooms.
Dangerous conditions
But some aspiring models are so desperate to live in a big city where they can pursue their modeling dreams that they end up accepting housing that puts them in compromising or flat-out dangerous situations.
"I was so desperate to make something out of myself," said 21-year-old Jessica Lee Reedy, who claims she was sexually harassed while living in a model apartment with agency owner Aristeo Tengco. Just 17 at the time, Reedy said she agreed to live with middle-aged Tengco because she saw it as her golden ticket to a successful modeling career.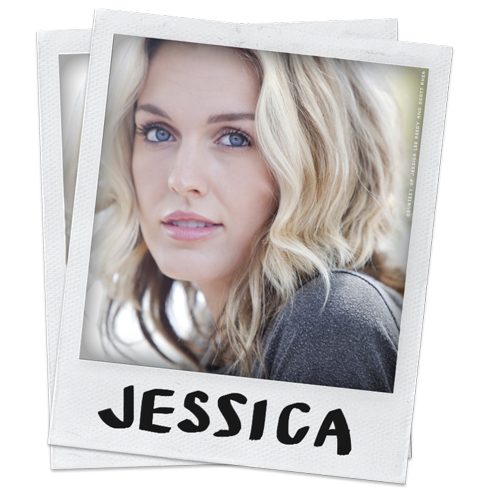 She claims that Tengco quickly became abusive and controlling -- walking in on her while she was undressed, withholding food to make her lose weight (she dropped from 120 pounds to 94 while living there), and touching her inappropriately during Bible studies.
Reedy says Tengco owes her $15,000 -- including the pay she claims he withheld from her modeling jobs and the money her parents gave him for her living expenses. To try to get this money back, she joined a 2012 sexual harassment lawsuit originally filed by aspiring model Hayden Holt.
In the suit, Holt says she was forced to pay rent to live in the model house and that she later moved out because of the harassment. According to the lawsuit, which grew to include four models, Tengco retaliated against her by charging her $4,000 in "portfolio" and "coaching" fees and withholding the small amount of money she had earned.
Email us tips and your own stories
Tengco did not respond to numerous email requests for comment, and was not reachable by telephone. CNNMoney contacted attorneys who previously represented Tencgo and they said the case was years ago and that they had no way of reaching him. At the time of the suit, Tengco and his attorney told news outlets that the claims were without merit.
The young women alleged a number of other forms of harassment and abuse as well, including claims that Tengco made them practice modeling in front of him and other male patrons of a public gym in skimpy spandex outfits and high heels.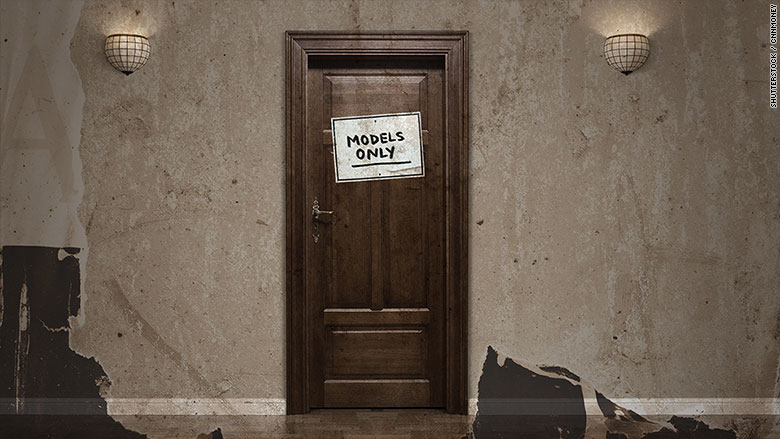 "They (were) exposed along the way to a lot of severe restrictions on their diet, sexual abuse, not to mention they were paying rent on top of other fees," said their attorney Jack Tuckner, who told CNNMoney that the lawsuit ended when Tengco filed for bankruptcy and his agency Emmanuel New York Models went out of business.
"The whole thing is a scam, aided and abetted by the desire of these young women," Tuckner said.