For years, a former Miami policeman spent "the majority of his waking hours stalking female models online." Using a laundry list of aliases, he contacted hundreds of women and lured a number of them to fake modeling auditions in South Florida.
Once they arrived, he secretly drugged them and took them to another location where a "heavyset, tattooed man" would rape them on camera. This footage was then sold online and to pornography stores. Some victims didn't find out about the videos until they were alerted by friends or complete strangers.
"Some of the victims do not remember anything until the following day, when they awoke, half-naked and semiconscious, either in their own cars or in their hotel rooms, sometimes covered in vomit or urine," prosecutors wrote in a court document.
These two men, Lavont Flanders, Jr. and Emerson Callum, were found guilty of sex trafficking and sentenced to life behind bars. (Their attorneys didn't respond to requests for comment).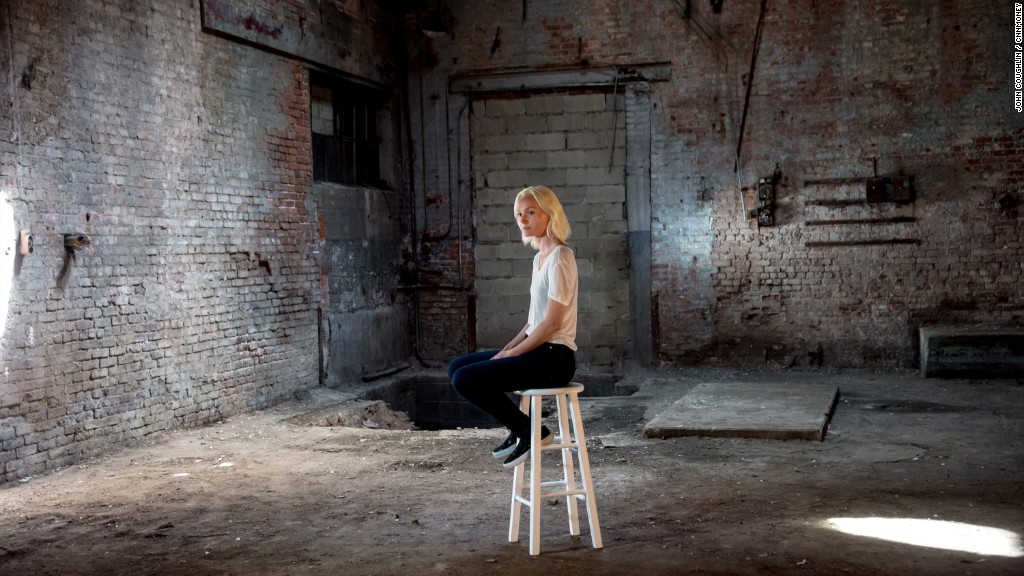 But many other scammers continue to evade authorities.
Some schemes are all about the money -- requiring models and their families to pay thousands of dollars in the hopes of finding success. Others, like the one perpetrated by Flanders and Callum, are even more sinister -- putting models in sexually abusive and dangerous situations.
Read more about the dark side of the modeling industry here
Horror stories like these are frighteningly common in the modeling industry, where a lack of regulation makes it easy for criminals to prey on young aspiring models, a CNNMoney investigation has found.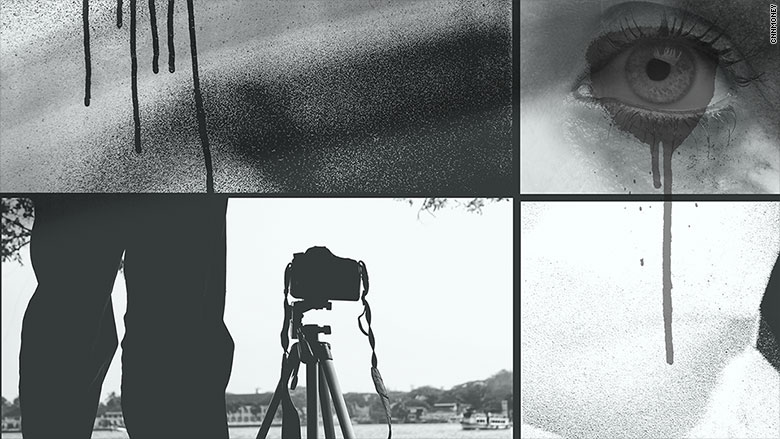 Because even reputable agencies in some modeling meccas (like New York) aren't licensed with any regulatory body, critics say that scam operations are able to thrive -- blending in with all the other modeling companies.
Pure desperation
In an industry notoriously hard to break into, many models fall prey to criminals out of pure desperation. And it's easy to find victims, since many wannabe models post public profiles online -- with photos and personal details down to their age and measurements.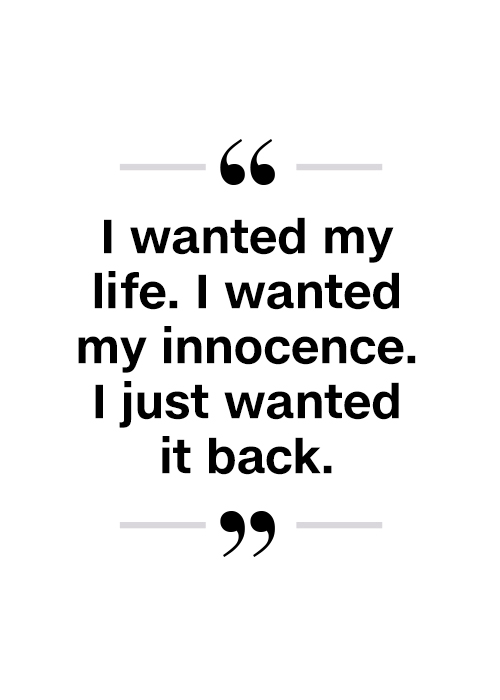 In fact, in the Flanders and Callum case, one popular modeling website says that Flanders used a variety of female aliases to contact 400 women on the site.
In another federal case, a San Antonio man posing as a "modeling promoter" recruited more than 100 men and women -- including a number of minors -- using multiple personas.
"This man abused and exploited his victims in unspeakable ways," United States Attorney Robert Pitman said in a statement about the case.
Email us tips and your own stories
The man, Gemase Lee Simmons, manipulated people into thinking that posing naked was what they needed to do to make it in the modeling industry, according to court documents. And once he had nude -- and sexually explicit -- photos and videos of them, he blackmailed many of them and threatened to publicize the materials if they didn't continue to produce more content. Simmons' attorney did not respond to requests for comment.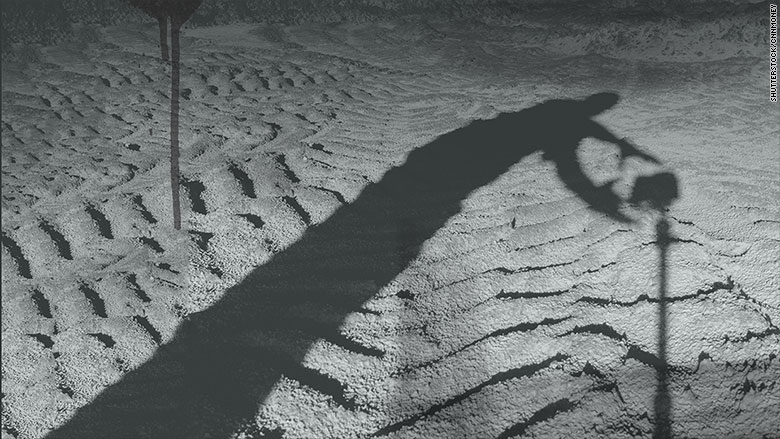 "I wanted my life. I wanted my innocence. I just wanted it back," one of Simmons' victims said in court testimony.
Simmons was found guilty of distributing child pornography, among other charges. He is currently spending life in prison.
'I was shaking'
Many scammers go to extremes to convince their victims that they're legitimate -- even developing personal relationships with the young women.
One young woman, who asked to remain anonymous out of concern for her safety and privacy, told CNNMoney that a man posing as an attractive male model contacted her on Facebook telling her that she was beautiful and that he wanted her to come work at his agency (one of the top modeling companies).
They started communicating regularly -- even talking on the phone late at night -- and he eventually convinced her to meet with a talent scout for his agency. To ease her initial suspicion, he connected her with a supposed female model at the same agency, and she even received an email from the supposed head of one of the agency's European branches.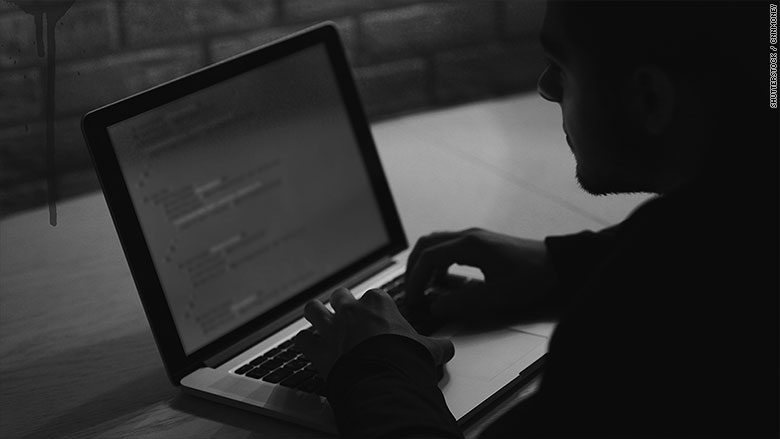 She was walking into the cafe to meet the scout when the male model she had been communicating with called her and told her that since she wasn't young enough (she was 22 at the time) to be as desirable as other models, she would need to perform sexual acts for the scout in order to secure a job.
Want updates on this and other investigations? Sign up here
Horrified, she turned around and ran to the bathroom, where she hid in a stall for hours.
"I was in shock. I didn't know what to say. I didn't know what to do... I was shaking," she said.
Today, she considers herself lucky that things didn't get even worse. Since this occurred, she and her mother have heard of a number of victims of similar scams who ended up being raped."Unfortunately, models are targets for the creeps in this world, and there needs to be better monitoring and control for their safety," her mother wrote in a letter urging lawmakers to introduce increased protections for models.
'No way to know whether someone's legitimate'
Financial scams targeting models are nothing new. But with little oversight of the industry, they just keep popping up. And law enforcement can only do so much -- shutting down one scheme only to find that another takes its place.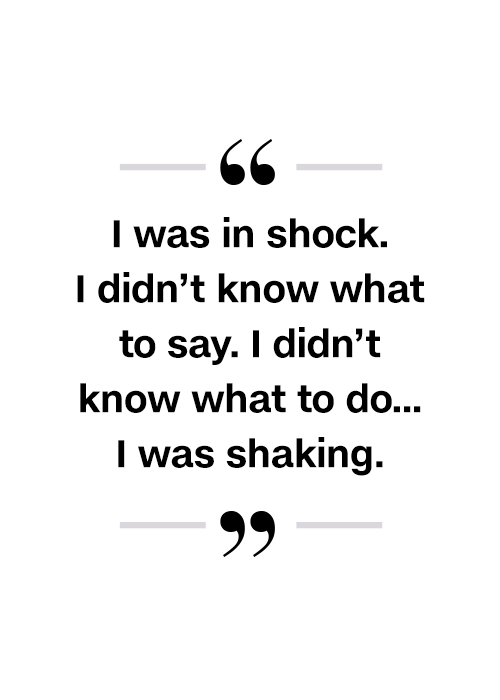 These schemes usually follow a similar pattern. Claiming to be modeling agencies, unscrupulous companies tell young people and often their parents that they are destined for a successful modeling career -- all they have to do is pay upfront for photos, training and other fees. But the jobs never materialize, leaving them out of thousands of dollars.
In New York, one child modeling scheme allegedly stole more than $200,000 from 100 clients with promises of lucrative modeling jobs. This scam continued for years, even after state officials had tried to shut it down. Meanwhile, one New Jersey company agreed to pay $400,000 in 2013 to settle state charges alleging that it had deceived victims into believing they were signing up with a real agency. But the company merely provided photo shoots and a website where they could post their photos. And the same New Jersey-based operation was forced to pay $22 million in restitution and $3.5 million in civil penalties to settle similar charges in Florida.
Related: The outrageous cost of being a model
Other models claim to have fallen victim to agencies that didn't have any of the same warning signs -- no upfront fees, high-pressure sales tactics or shady Facebook messages.
In one high-profile case, for example, a former judge on the popular reality show America's Next Top Model is the subject of a civil lawsuit filed by a booking agent and several models.
The suit accuses Nole Marin of using his modeling agency as a "ring to steal money and defraud his models and booking agents" by withholding thousands of dollars in earnings. The lawsuit alleges he used their money to fund his own personal and business expenses instead.
Marin's attorney said his client is aggressively fighting the claims in court -- even bringing counterclaims against the booking agent. And he says Marin denies any allegation that he "intended to steal money and defraud his models."
"Nole Marin is an honest person who has been successful in the fashion industry for 26 years, finding and working with some of the world's most famous models," his attorney said in an email. "If any financial problems have arisen ... they were solely due to poor management."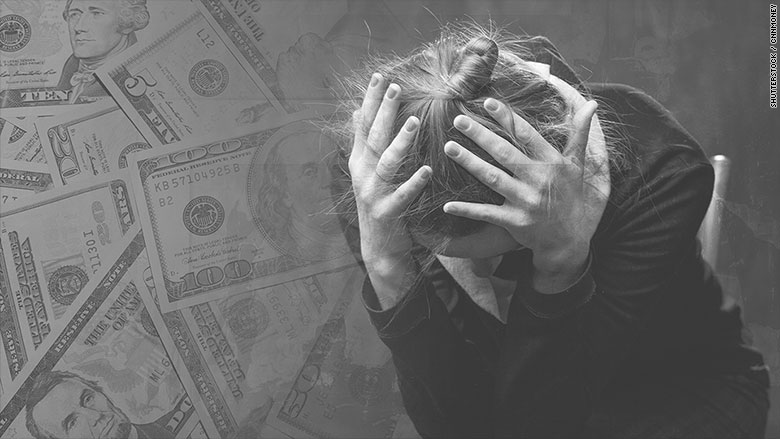 Even those models who try to do everything they can to protect themselves financially and physically face a number of obstacles.
Sara Ziff, founder of the advocacy group the Model Alliance, says the lack of strict licensing requirements and oversight is a big part of the problem. While stronger regulation wouldn't deter every potential fraudster, she says it would make it harder for scam operations to pass as legitimate agencies and could provide models and their families with a way to spot imposters.
Ziff often hears awful stories of models who have gone missing or have been sexually assaulted after being contacted by supposed "photographers" or "agents" on modeling websites.
But when she is asked by models and family members for advice, she says that beyond big brand-name agencies, it's often impossible for her to separate the bad apples from the good ones -- creating a risky environment for new models trying to break into the industry.
"There is no seal of approval. There's no way to know whether someone's legitimate," said Ziff.