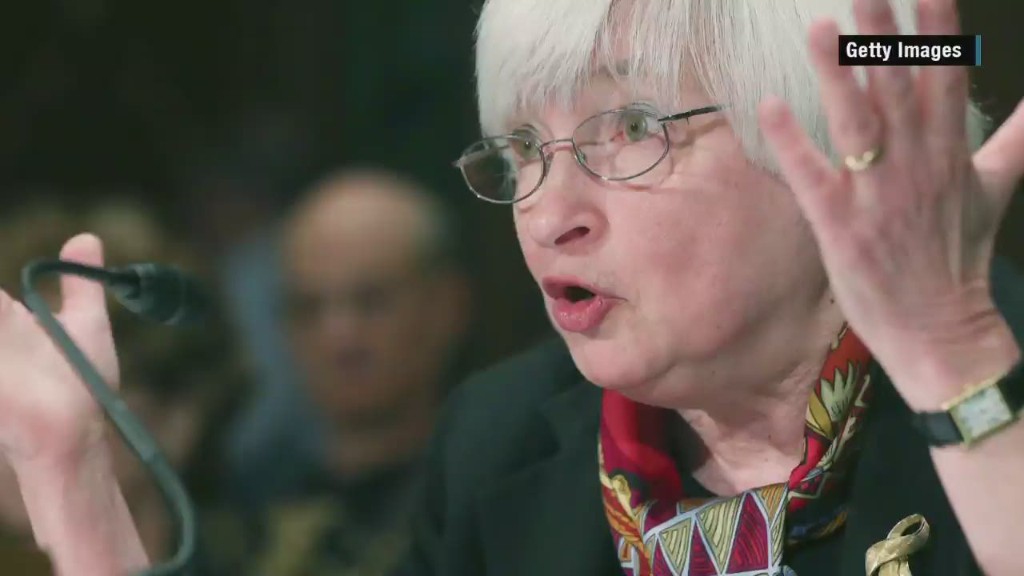 The markets look tame right now, but they may not stay that way.
Here are the four things you need to know before the opening bell rings in New York:
1. Watching Yellen: Investors are closely monitoring the head of the U.S. Federal Reserve on Friday. Janet Yellen is set to speak at an event at Harvard University in the early afternoon, alongside previous Fed chairman Ben Bernanke.
Traders will be hoping to learn more about her plans for interest rates, especially since expectations have been raised that a hike could happen in June,
But it's possible she may avoid the topic of interest rates altogether.
"Yellen is only receiving an award from Harvard so [she] may well swerve explicit mention of U.S. monetary policy to avoid adding fuel to the fire," noted analysts at Accendo Markets.
In the lead up to this, U.S. stock futures are barely moving. U.S. traders may be thinking more about how to spend the upcoming Memorial Day long weekend.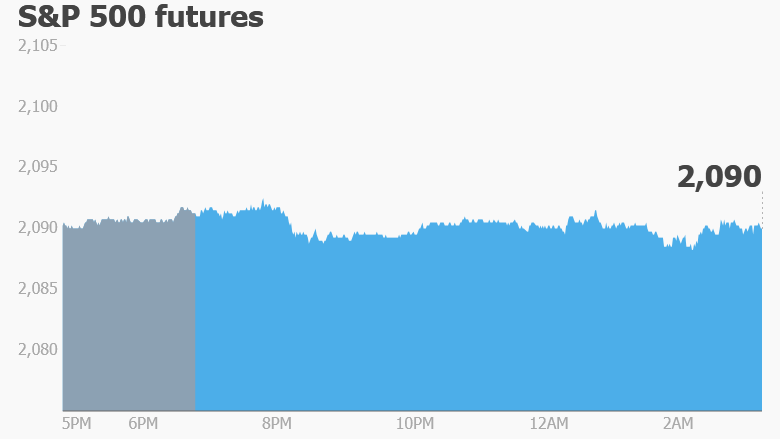 European markets are mostly dipping in early trading while most Asian markets ended the day with gains.
2. U.S. economy: The Bureau of Economic Analysis is set to release an updated estimate of U.S. first quarter GDP at 8:30 a.m. ET.
The original estimate showed the U.S. economy only grew 0.5% in the first quarter of the year. Tepid consumer spending, global headwinds, a struggling manufacturing sector and weak business investment all weighed down growth.
But many economists expect the first quarter will be revised higher.
"Nearly all U.S. economic data (growth and inflation) is being revised stronger these days," UBS senior economist Paul Donovan wrote in a research note.
3. British pound gets G7 boost: The British pound posted a short-lived surge against every other major global currency on Friday after world leaders meeting in Japan warned about the damage a British exit from the European Union could do to the global economy.
The pound has taken a beating over the past few months due to growing concerns that voters would opt for Brexit at an upcoming referendum in June. Now traders seem more confident that voters will choose to remain in the European Union, which would guarantee strong trade ties with 27 other countries in the EU.
Related: Goldman Sachs overhauls performance reviews
4. Eyes on oil: Global oil prices have dipped back below $50 per barrel after rising above the psychologically important level on Thursday.
Crude oil futures are sinking by about 1% on Friday to trade around $49 per barrel.
Analysts believe that the oil market is returning to balance after many months of oversupply and low prices.
Supply disruptions in countries like Canada, Nigeria and Venezuela have cut millions of barrels of oil from the market over the past few weeks.