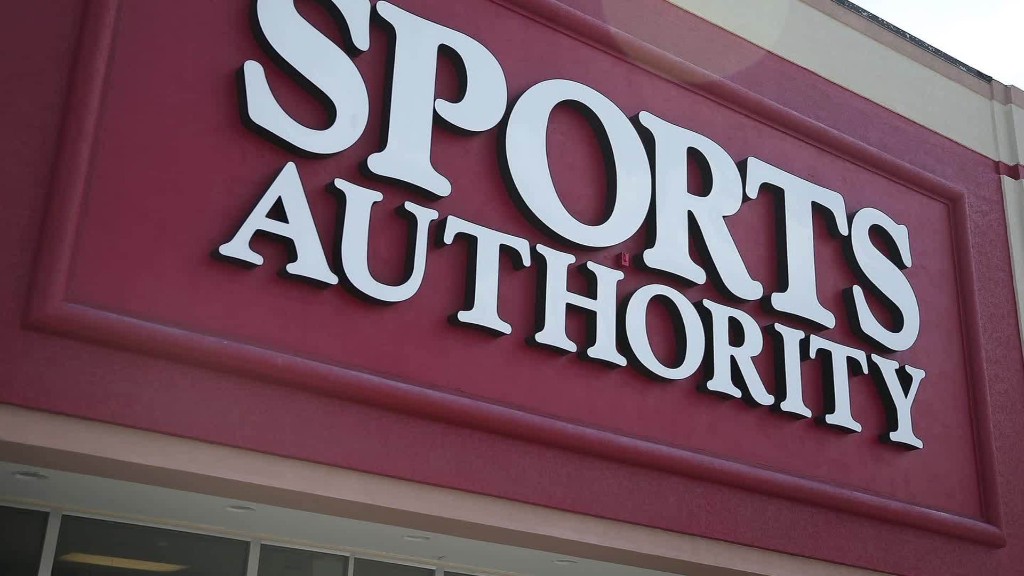 Stephen Curry and LeBron James may not be able to save Under Armour and Nike from the financial air ball thrown up by one of their retail partners.
Under Armour said late Tuesday that it was lowering its sales and profit outlook for the year due to the bankruptcy and liquidation of Sports Authority.
The sneaker and athletic apparel company said it will now recognize only $43 million of the originally planned $163 million in revenues from Sports Authority this year.
Under Armour, which has Golden State Warriors star Curry, the NFL's Cam Newton and Tom Brady and baseball's Bryce Harper on its celebrity spokesperson roster, also said it would take a $23 million charge in the second quarter related to Sports Authority.
Kevin Plank, Under Armour's CEO, tried to reassure investors that The Sports Authority closure would not have a major long-term impact on the company.
Related: Sports Authority to close all remaining stores
"While The Sports Authority's bankruptcy impacts our 2016 outlook, our brand's momentum is stronger than ever as we continue to see growth and increased demand across all categories and geographies," he said.
"This one-time event will not impact our focus on making the best decisions for Under Armour through investments that protect and drive our growth," Plank added.
Still, shares of Under Armour (UA) fell nearly 6% in early trading on the news. Rival Nike (NKE) sank about 2% too. Nike was also hurt by a downgrade from Morgan Stanley analyst Jay Sole.
So much for a boost from King James' return to the NBA Finals. LeBron recently signed a "lifetime" contract with Nike.
It's been a tough year for both companies. Shares of each have fallen about 15% so far in 2016. Nike is the worst performer in the Dow year-to-date.
There are concerns about sneaker sales slowing since some other sporting goods retailers are struggling as well, albeit not nearly as badly as Sports Authority.
Shares of Foot Locker (FL)and Big 5 Sporting Goods (BGFV) -- two Nike and Under Armour customers -- have slumped due to worries about their sales and profits.
Related: NBA Finals pits Under Armour's Steph Curry vs. Nike's LeBron James ... again
But not everyone in the industry is hurting.
Adidas (ADDYY) has enjoyed a huge comeback this year. Its stock is up more than 30%. In fact, Morgan Stanley's Sole cited the resurgence of Adidas as one of the reasons for his downgrade of Nike.
And two other big sporting goods retailers -- Dick's (DKS) and Hibbett (HIBB) -- have both surged this year as well.
But Susan Anderson, an analyst with FBR, said in a report Wednesday that she thought concerns about Under Armour and Sports Authority are overblown.
She noted that Under Armour should be able to still report annual sales increases in the high 20% to low 30% range for the next few years -- well ahead of the growth rates for Nike and Adidas.
Anderson added that Under Armour's new sales guidance "could potentially prove to be conservative," and that the company could make up for some of the lost sales from Sports Authority at other sporting goods retailers.
Still, competition is intense in the sneaker industry. Nike, Under Armour and Adidas also have to contend with Skechers (SKX) and Berkshire Hathaway (BRKA)-owned Brooks.
Consumers are also increasingly shopping for shoes online. Morgan Stanley's Sole noted that the combination of more online purchases and the Sports Authority bankruptcy has "created heavy excess inventory" for the House of Swoosh.
That's not good news. It's bad enough that Nike and Under Armour face tough competition from Adidas. It looks like they will also have to contend with the disruptive force of nature that is Amazon (AMZN) as well.