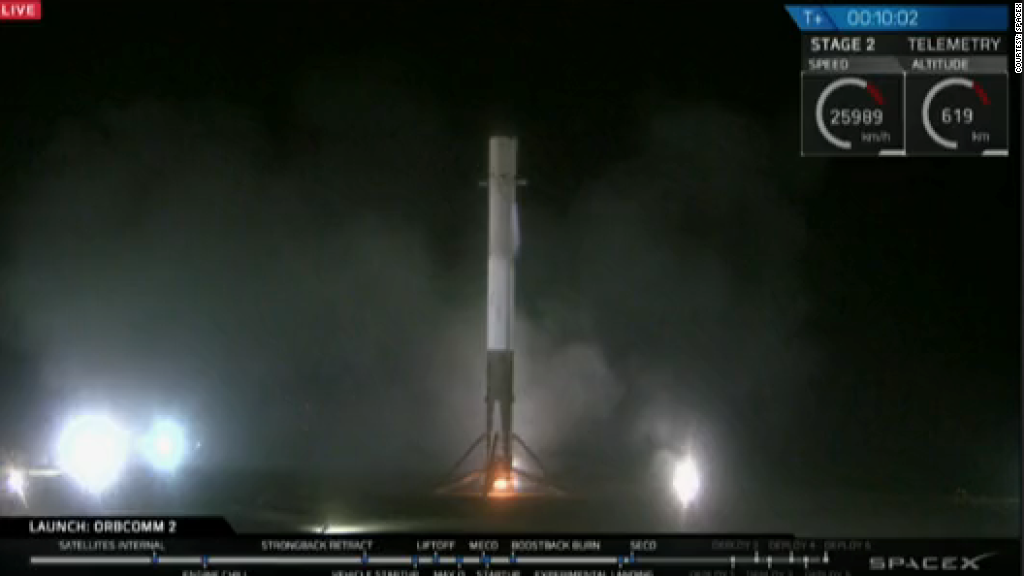 Elon Musk believes SpaceX should be able to land humans on Mars nine years from now.
Musk reiterated confidence in his Mars timeline at the Code Conference on Wednesday night.
"If things go according to plan, we should be able to — we should be able to — launch people in 2024, with arrival in 2025," Musk said.
"That's the game plan," he added.
Musk said he's planning to share an architectural plan for the colonization of Mars at a conference in September.
The tech conference audience was enthralled by Musk's comments. He told interviewers Kara Swisher and Walt Mossberg that plotting travel throughout the Solar System, and "ultimately other star systems," provides the kind of inspiration that makes life worth living.
Related: The future of space travel
Musk, the CEO of SpaceX, has previously said that he would "like to die on Mars, just not on impact."
On Wednesday night he quipped that he doesn't have a "Martian death wish," but "I think if you're going to choose a place to die, then Mars is probably not a bad choice."
For human travel to Mars, Musk has been targeting the middle of the next decade since at least 2014.
"This will be a very big rocket," he said Wednesday.
He outlined SpaceX's recent breakthroughs with reusable rockets and said the company plans to "re-fly one of the landed rocket boosters" toward the end of the summer.
Musk has missed some self-imposed deadlines before. But he said that he intends to send SpaceX's Dragon Version 2 spacecraft to Mars in 2018.
Related: Boeing falls behind SpaceX in next space race
"It has the interior volume of a large SUV," and the trip takes six months, so it's "probably not ideal" for humans, Musk said with classic understatement.
Oh, and it "also doesn't have the capability of getting back to Earth," he said, stirring laughter from the crowd. "We put that in the fine print!"
But SpaceX's plan is to establish "cargo flights to Mars that people can count on" before launching a larger spacecraft with people on board.
When Matt Damon's film "The Martian" came up, Musk said he "actually enjoyed the movie," and said, "it was like 80% scientifically correct."
Much closer to home, Musk was also asked about the U.S. presidential election, a topic on which he was noticeably less animated.
Without saying anything about Donald Trump or Hillary Clinton specifically, he said, "I don't think it's the finest moment in our democracy."