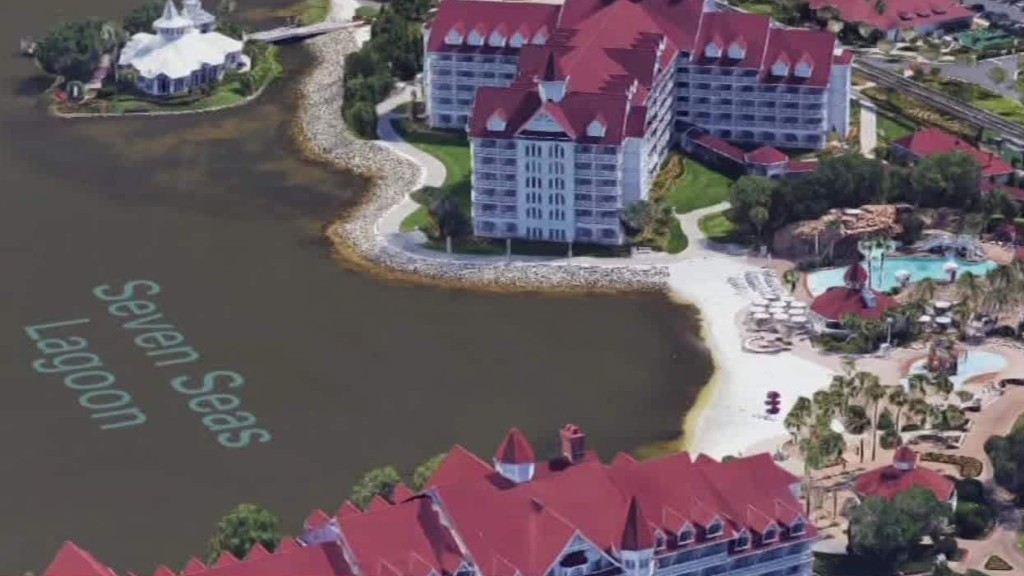 Hilton Grand Vacations is very sorry for an insensitive email that urged visitors to "Take a bite out of Orlando," hours after a 2-year-old boy was dragged underwater and taken by an alligator.
The attack occurred near a Walt Disney World (DISNEY) hotel on Tuesday night and the email went out Wednesday morning. The boy's body was found Thursday.
Hilton Grand Vacations is based in Orlando and located near SeaWorld. Hilton sent the promotion to advertise SeaWorld's new shark-themed Mako hypercoaster.
A spokesperson for Hilton said the email was created and scheduled to be sent out "far in advance" of the attack.
The subject line read: "Take a bite out of Orlando with this thrilling summer travel special."
The body of the email made no mention of biting. It said "Make a splash in Orlando with Mako."
Related: Tough times for Disney as it faces tragedies in Orlando
Hilton tweeted an apology and responded to customers via direct email shortly after the promotion went out.
"Our sincere apology for the pre-scheduled email. We are beyond saddened by the tragedy & send our deepest condolences to the family," the company tweeted.
Hilton also said the incident was "a critical opportunity for us to review all content that is pre-scheduled and carefully determine what and when to distribute based on what's happening not only in Orlando but around the world."
Editor's Note: The headline on this article has been changed to clarify the Hilton property at issue.