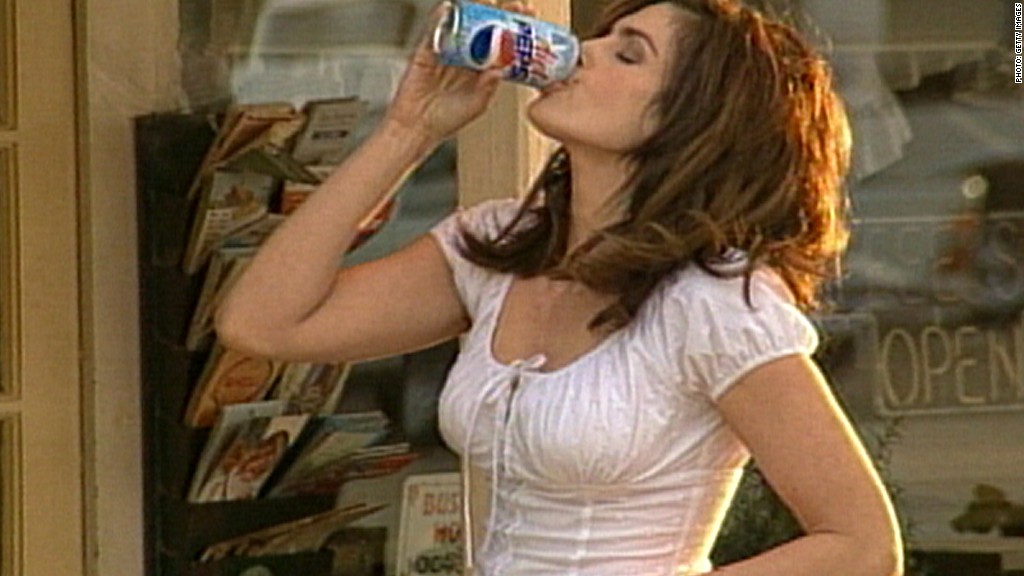 The aspartame is back in Diet Pepsi.
Just 10 months after Pepsi (PEP) announced it would stop using the artificial sweetener in Diet Pepsi due to consumer safety concerns, the company said it will bring aspartame back with the launch of Diet Pepsi Classic Sweetener Blend.
It will hit store shelves in September in "retro light blue packaging," and it will come in 12-packs, 2-liter bottles and 20-ounce bottles at retail outlets throughout the U.S.
"For those consumers who love Diet Pepsi with aspartame, we have been exploring ways to make it available," the company said in a statement.
Related: SodaStream brews up a make your own beer machine
When the company announced last spring that it planned to remove aspartame from Diet Pepsi, it cited declining sales and health concerns stemming from scientific studies linking artificial sweeteners to obesity and cancer in lab rats.
Pepsi (PEP) doesn't release sales data for individual products, but the decision to bring back the aspartame recipe indicates that switching away from it did not help revive flagging sales of its diet drinks.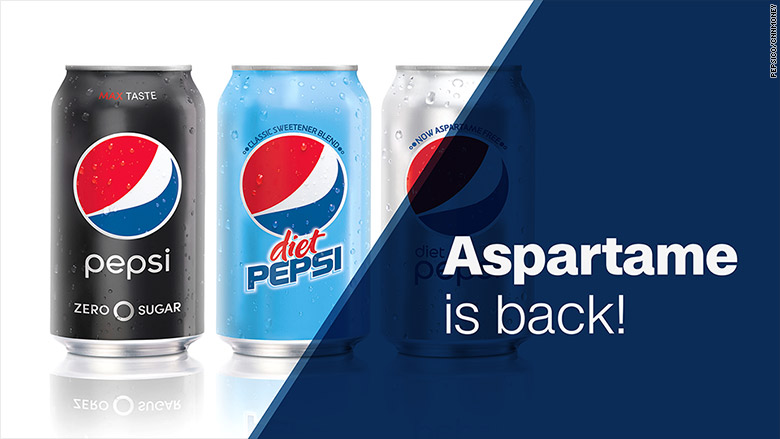 "Consumers want choice in diet colas, so we're refreshing our U.S. lineup to provide three options that meet differing needs and taste preferences," Pepsi said in a statement.
Traditional Diet Pepsi, in a silver can, will continue to be sweetened with a sucralose blend and labeled "aspartame free." Though aspartame's reputation has been hit particularly hard, both sucralose and aspartame are artificial sweeteners.
Sucralose is the artificial sweetener typically packaged in yellow packs and branded Splenda, while aspartame is usually in blue packets and branded as Equal or NutraSweet.
Related: Why Diet Coke isn't changing its flavor: New Coke
Pepsi also said Monday that it will rebrand Pepsi Max, a zero-calorie drink sweetened with aspartame that comes in a black can, as Pepsi Zero Sugar in the U.S. -- but the recipe will not change.