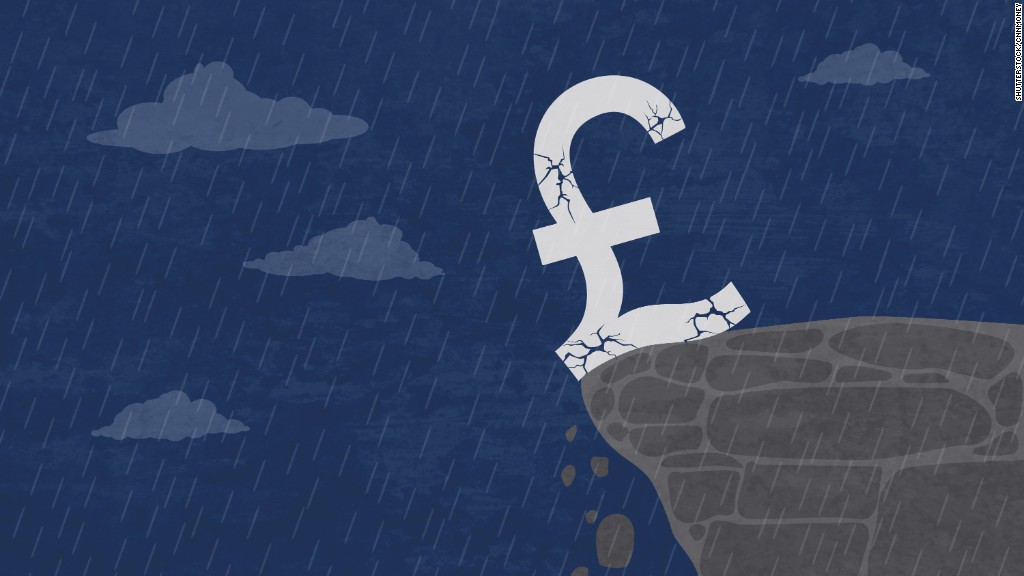 Sometimes it feels like the world is falling apart ... but markets are trying to hold it together right now.
Here are the three things you need to know before the opening bell rings in New York:
1. Istanbul attack: Three terrorists armed with bombs and guns killed at least 36 people at Istanbul's Ataturk Airport in Turkey on Tuesday.
This is the latest in a series of attacks in Istanbul and the Turkish city of Ankara that were carried out by terrorist groups, including ISIS. There was no immediate claim of responsibility for Tuesday's attack.
The Istanbul Stock Exchange's main index is slipping into the red, one of the few global markets in negative territory on Wednesday.
Turkey was one of the world's top tourist destinations and the latest attack will deal its weakened travel industry another big blow. European airline stocks are also struggling -- shares in British Airways owner IAG (ICAGY) are down 4% in London.
2. Global market overview: U.S. stock futures are pointing up and every major stock market around the world is rising as traders recover from a Brexit-inspired panic attack.
A record $3 trillion was wiped out from global markets on Friday and Monday, but markets steadied on Tuesday.
Traders responded with shock and fear on Friday after the U.K. voted to leave the European Union. The pound swiftly fell to levels not seen since 1985 against the U.S. dollar.
Now European stock markets are all rebounding by roughly 1% to 2% in early trading. The pound is holding steady, though it's still sitting around record lows against the U.S. dollar.
Shares in telecoms firm Vodafone (VOD) are even looking buoyant after the British group said it is considering moving its global headquarters out of the U.K. as a result of the Brexit vote.
A summit of European Union leaders in Brussels continues on Wednesday. The meeting could provide more clues about Europe's plan to deal with the U.K. as it leaves the 28-member union.
Meanwhile, Asian markets ended the day with a decent rebound.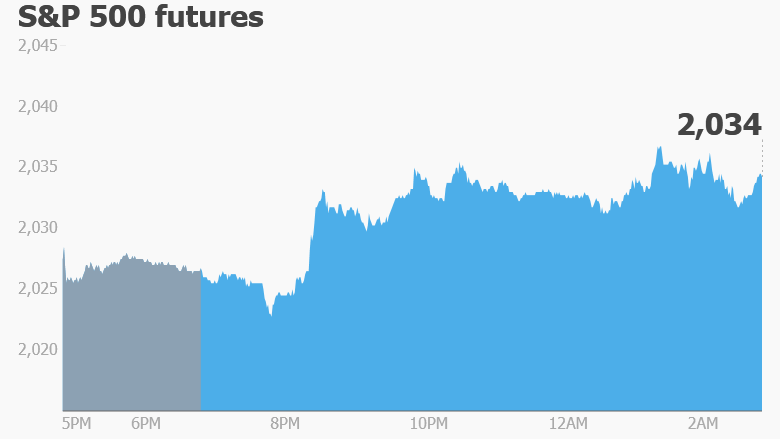 3. U.S. earnings and economics: General Mills (GIS) and Monsanto (MON) are the key companies reporting quarterly results before the bell on Wednesday.
On the economic side, the U.S. Bureau of Economic Analysis is releasing its monthly report on personal income and spending at 8:30 a.m. ET.
An update on the state of the housing recovery is due at 10 a.m. After rising in April, pending home sales are expected to have declined in May.
The U.S. Energy Information Administration is reporting data on the nation's crude oil inventories at 10:30 a.m. Oil prices are rising by about 1% to trade around $48.50 ahead of the report.