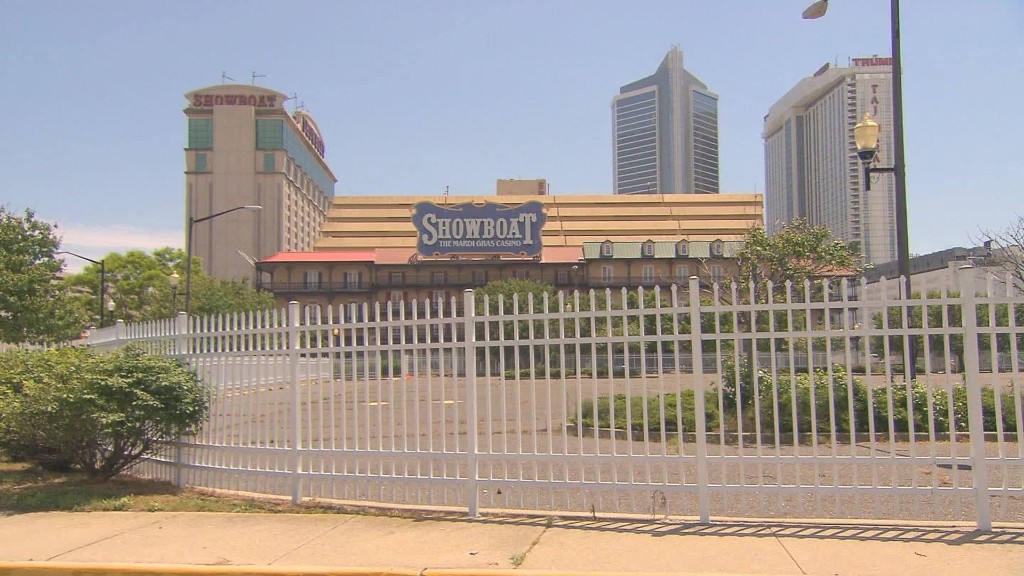 The picket lines continued outside the Trump Taj Mahal in Atlantic City on Sunday as workers entered day three of a strike.
About 1,000 employees -- who cook, serve guests and clean hotel rooms -- stopped working Friday after negotiations broke down between casino owners and UNITE Here Local 54, the city's largest workers union.
Bob McDevitt, Local 54's president, said about 98% of those workers are standing by the strike and intend to hold out "as long as it takes."
The casino's dealers, cashiers and security staff are not covered by the union. General manager Alan Rivin said Friday that the management staff would follow a "contingency plan" to fill in the staffing gaps, but the casino declined further comment Sunday.
The July 4th holiday typically brings in customers to Atlantic City's struggling casinos industry. The Trump Taj Mahal declined to say Sunday if the strike had cut into its business. McDevitt said casino traffic was suffering.
Unhappy workers are just one more sign of the city's struggles. Once a thriving destination for tourists and gamblers, four of Atlantic City's largest casinos shut their doors in 2014. Now the city government is struggling to stay solvent.
Although the casino bears the Trump name, presumptive republican presidential nominee Donald Trump has not been involved with it since 2009. Another well-known billionaire is currently behind the Trump Taj Mahal: Carl Icahn. His Icahn Enterprises rescued the casino out of bankruptcy in 2014.
McDevitt said there were signs of a turnaround after Icahn took over, and workers are expecting to regain some health care and pension benefits they lost during the bankruptcy proceedings.
"The current management team is making a real effort to put together a package, but they weren't provided with enough money from parent company [Icahn Enterprise]," McDevitt said, adding that their latest offer included "a shadow" of the health care benefits other Atlantic City casino workers received.
Icahn Enterprises did not respond to CNNMoney's request for comment Sunday. On Friday, CEO Tony Rodio called the union's bargaining committee "hell-bent on trying to close" Trump Taj Mahal.
No further talks were scheduled as of Sunday evening.
Icahn Enterprises and Local 54 did manage to emerge with a deal Thursday that covers employees at the nearby Tropicana Casino.
Strikes loomed at several casinos in the city ahead of the holiday weekend, though a series of last-minute deals has left the Trump Taj Mahal as the only venue faced with a walkout.