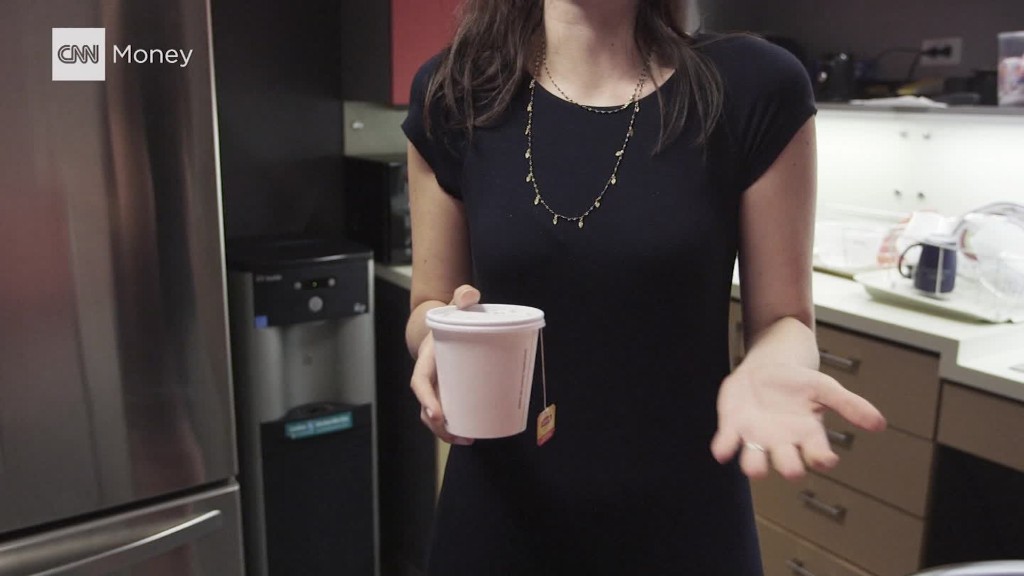 Welcome to a new day.
Here are the five things you need to know before the opening bell rings in New York:
1. Takeover time: Shares in French dairy firm Danone (DANOY) are rising Thursday after the company announced a multi-billion dollar deal to buy WhiteWave Foods (WWAV). The Denver-based firm makes dairy alternatives such as Silk, So Delicious and Alpro.
Related: Will Brexit cause new merger mania or kill deals?
The deal is worth about $12.5 billion, including debt. WhiteWave stock could surge at the open, as the takeover offer values its shares at a 19% premium to their closing price on Wednesday.
2. Global market overview: Thursday is shaping up to be a positive day in the markets following a strong rally in the U.S. on Wednesday. U.S. stock futures are edging up.
European markets are rebounding following steep drops on Wednesday. Most indexes are up by about 1.5%.
Asian markets ended the day with mixed results. The main indexes in Hong Kong and Korea posted gains while the Nikkei in Japan dropped by 0.7%.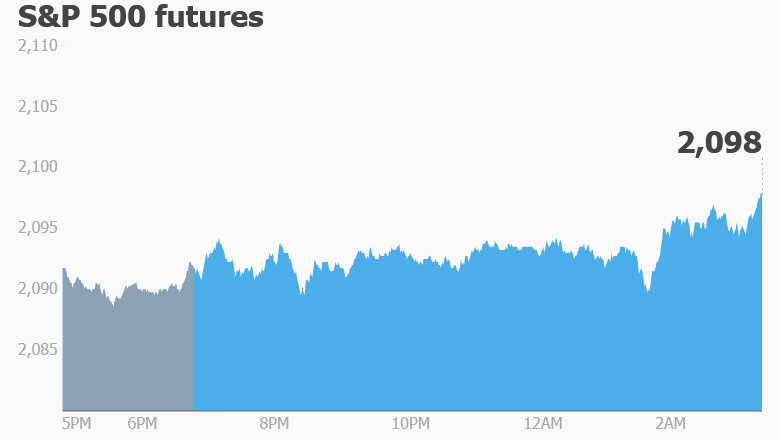 3. Brexit fallout: The U.K.'s vote to leave the European Union in late June is continuing to have knock-on effects.
Four more asset management firms announced over the past 24 hours that they've halted trading in their commercial real estate funds, which invest heavily in U.K. property.
The funds are invested in illiquid assets, and can't come up with enough cash to repay nervous investors. A total of seven investment funds have now been frozen this week.
Meanwhile, U.K.-traded pest control firm Rentokil (RTOKY) said the slump in the British pound could boost its 2016 profits by as much as £30 million ($39 million) since it makes most of its money outside the U.K.
Shares in Rentokil are rallying in London by about 3.5%.
Related: London vacations are dirt cheap. Thanks Brexit!
4. Oil check: The U.S. government will release its latest crude oil inventory data at 11 a.m.
A report from last week showed U.S. oil inventories are starting to shrink. This marks a dramatic shift from just a few months ago when fears were rising that the U.S. was running out of room to store all the crude being pumped.
Oil prices are currently trading around $48 per barrel, up by about 1% overnight.
5. Earnings and economics: PepsiCo (PEP) is the main company reporting earnings Thursday. The results are out before the opening bell.
On the economic front, there's plenty of employment data coming through. The ADP Employment Change report for June is out at 8:15 a.m. ET. Then the U.S. Department of Labor is releasing the lastest weekly data on unemployment claims at 8:30 a.m.