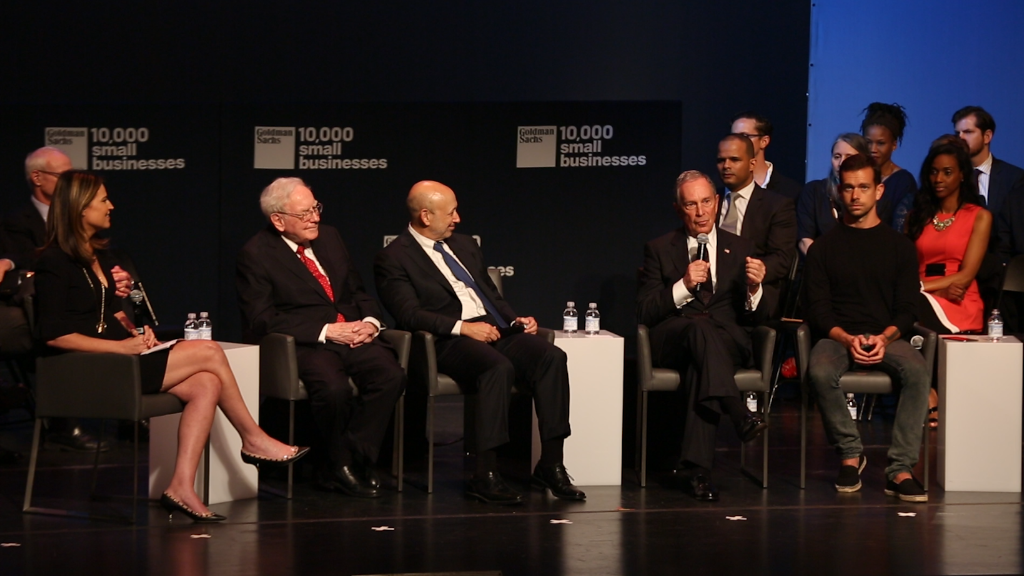 Things are looking a little better for Goldman Sachs these days. But it's still belt-tightening time at the Vampire Squid.
Goldman Sachs reported earnings and revenue for the second quarter on Tuesday that topped Wall Street's forecasts.
Earnings were up sharply from last year, but that was largely due to the fact that Goldman Sachs took a nearly $1.5 billion charge a year ago for legal settlements tied to fraudulent mortgage-backed securities. (Remember the Fabulous Fab?)
However, revenues were still down 15% from a year ago ... and so was the size of Goldman's Sachs' so-called bonus pool.
Goldman Sachs set aside $3.3 billion in compensation expenses during the second quarter, compared to $3.8 billion a year ago. This works out to an average of about $96,000 per employee. Last year, the average was nearly $110,000.
Bonuses plunged 40% in the first quarter as well, to an average of nearly $73,000 per employee.
Of course, those are still eye-popping numbers. But Goldman Sachs has reined in costs across the board. Overall operating expenses were down 26% from last year.
Goldman Sachs has been forced to do this due to the slowdown on Wall Street. Investment banking revenues fell 17% during the first half of the year.
Related: Brexit is killing big bank stocks. 2008, part 2?
And institutional client services revenues (i.e. trading) were down more than 21% in the first six months of the year. That's despite a 20% jump in bond, commodities and currency trading revenues in the second quarter.
The first six months of the year were extremely volatile on Wall Street due primarily to concerns about China's economy, the Brexit vote and the health of the U.S. job market.
Goldman Sachs CEO Lloyd Blankfein alluded to this in the release, saying that he was pleased with the results "despite the uncertainty created by Brexit."
The stock performance of Goldman Sachs and other big banks reflect this unease.
Goldman Sachs stock is down about 10% this year, making Goldman Sachs the worst performer in the Dow. The stock was flat in early morning trading Tuesday.
And even though other big banks -- most notably JPMorgan Chase (JPM), Citigroup (C) and Bank of America (BAC) -- have recently reported results that were better than expected, their stocks are all still down this year as well.