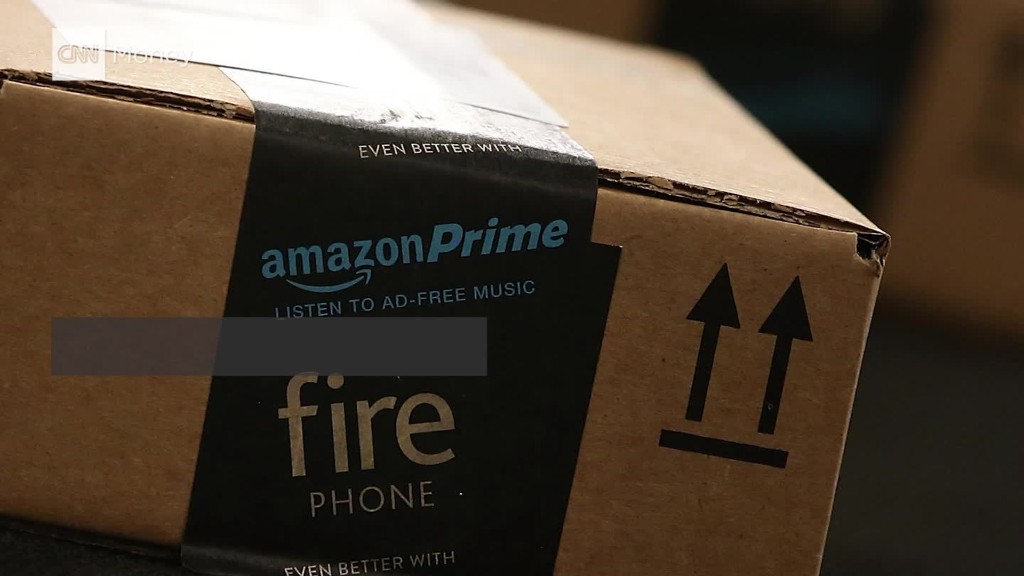 Call it the Nasdaq's $1.8 trillion question. Can the new Four Horsemen of Tech deliver strong results and a solid outlook for the rest of the year?
Apple (AAPL), Amazon (AMZN), Facebook (FB) and Google parent Alphabet (GOOGL), which are worth about $1.8 trillion combined, will all report their second quarter earnings next week.
Good numbers could push the Nasdaq, which is about 3% below last year's peak of about 5,232, to a new all-time high just like the Dow and S&P 500.
A potentially promising sign? Microsoft (MSFT), which is worth more than Facebook and Amazon but less than Apple and Alphabet, posted robust earnings earlier this week, thanks to its cloud business.
Microsoft surged 5% on the news and is finally close to topping the all-time high it set way back in December 1999. If you add Microsoft's nearly $440 billion market value to the other four tech giants, you have a Fab 5 worth more than $2.2 trillion.
So, will the rest of tech's titans wind up impressing investors like Microsoft? Here's what to look out for:
Apple: July 26
It hasn't been a great year for the maker of iEverything. Apple stock is down 6% and there are growing concerns that the iPhone's popularity may have peaked. That's bad news ahead of the expected launch of the iPhone 7 this fall.
Related: Pokemon Go may give Apple a $3 billion boost
Analysts are expecting a drop in earnings and sales for the quarter. It will be crucial for CEO Tim Cook to reassure worried investors that there is something in the pipeline (an electric car? the next version of the Apple Watch?) to get people excited again.
Facebook: July 27
Mark Zuckerberg, Sheryl Sandberg & Co. have the Midas Touch right now. Facebook's stock is up 15% this year and recently hit a record high. Messenger just passed the 1 billion monthly user mark and the core Facebook platform continues to grow.
Related: Facebook worth $1 trillion? Not as crazy as it sounds
But this means that Facebook will face Dickensian Great Expectations when it reports its results. Analysts are predicting that sales will increase nearly 50% from a year ago and that earnings will rise more than 60%. Can Facebook live up to that kind of hype?
Alphabet: Jul 28
The good news for Alphabet is that analysts are predicting a more than 15% jump in sales and earnings. But Alphabet needs to beat forecasts to get its stock -- down nearly 3% this year -- back on track.
Related: Nest finally has a new product ... but don't get too excited
Alphabet's earnings missed estimates in the first quarter. Despite the success of the core Google search business, YouTube and Android, there are worries Alphabet is spending too much on moonshots like Nest and Fiber -- at the expense of current profits.
Amazon: July 28
That sound you hear from Seattle is the unmistakable cackle of Amazon CEO Jeff Bezos. Amazon is near an all-time high. And Bezos recently surpassed Warren Buffett to become the third richest person in the world.
Related: Have Amazon Prime? You can save on your student loans
If Bezos wants to hold on to that title, Amazon must post strong results. Analysts expect a 28% jump in sales and nearly six-fold surge in earnings. Investors also want to see a healthy outlook. Will its latest Prime Day lead to a huge third quarter?
Guidance is key for all of them. If these Four Horsemen of Tech (I'm listening to Metallica's Four Horsemen ... and fear not, Lars Ulrich, I legally bought the album "Kill 'Em All" way back in the 1980s) do well, then the Nasdaq may finally hit a new record high.