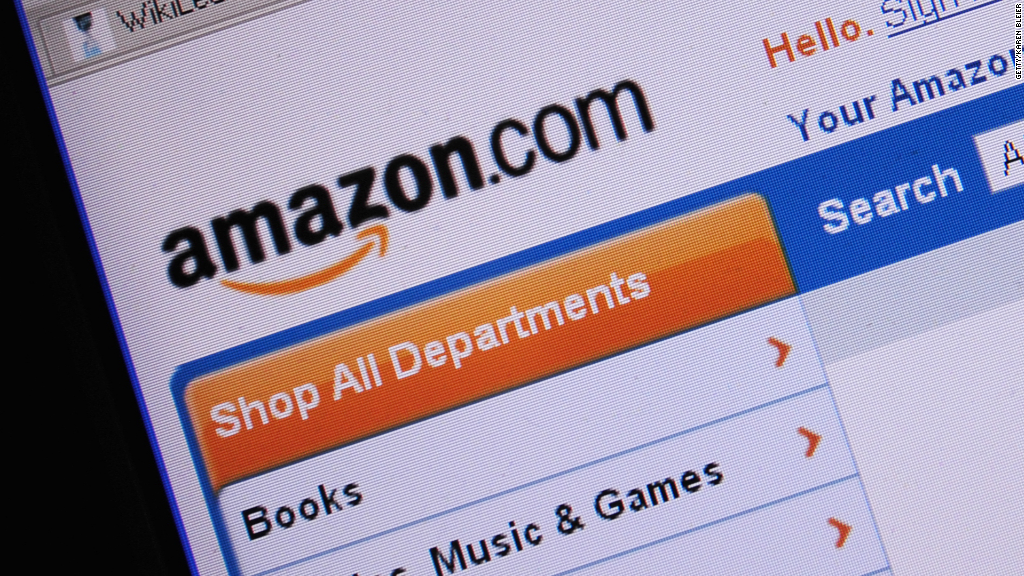 Perhaps the Gap should get "Saturday Night Live" alums Adam Sandler and David Spade to appear as their Gap Girls characters in commercials to try and attract customers? Because it looks like the turnaround at the Gap is already over.
The struggling retailer reported late Monday that the company's overall same-store sales, which measures sales at stores open at least a year, fell 4% in July.
Same-store sales were flat at its Old Navy line of discount stores. And they fell 3% at the Gap (GPS) branded stores and plunged 9% at Banana Republic.
The weak July numbers follow a surprise increase in the company's overall same-store sales in June -- mainly due to a 5% jump at Old Navy.
Gap also said its total sales for the second quarter were down from a year ago as well.
Shares fell over 6% Tuesday morning, wiping out the stock's previous year-to-date gains in the process.
Gap chief financial officer Sabrina Simmons tried to put a positive spin on things in the company's release, saying that it "continued to see signs of improvement in our larger brands." But Simmons conceded that "performance varied in the quarter."
The company has struggled to attract bargain hunting consumers who are increasingly shopping at so-called fast fashion stores like Zara, Forever 21 and H&M.
But Gap is not alone. Macy's (M), Kohl's (KSS) and JCPenney (JCP) are other prominent retailers getting hurt as a result of this transition. And all of these retailers -- plus many more outside the apparel business -- are getting squeezed by Amazon (AMZN) as well.
The problems at Gap and Banana Republic have been long in the making. Yet even as those two stores floundered, the overall company was still able to hold up well, thanks to the success of Old Navy. That is no longer the case.
Related: Why Americans aren't shopping till they drop
Former Old Navy president Stefan Larsson, who was widely credited with the success at that retail chain, left Gap last year to become the CEO of Ralph Lauren (RL).
It may take a long time before the Gap is able to right the ship, especially since Old Navy's sales are no longer as strong as they once were.
FBR & Co. analyst Susan Anderson said in a report about the company Monday that there are some hopeful signs though. She thinks that the company is doing a better job of managing inventory at all its brands, which bodes well for the future.
Anderson also noted that the company seems committed to selling higher quality apparel at Banana Republic. This, Anderson thinks, should help to eventually stop the bleeding at that chain.
But Anderson is predicting another decline in same store sales for August. (So much for benefiting from the back to school shopping season. huh?) And her price target for the stock is $22 -- about 8% below the stock's current price.
The Gap was once a retail icon. Remember everyone swinging in their khakis in those TV commercials a few years ago?
Those days appear to be over. The question now is whether or not management can ever get sales back on track.