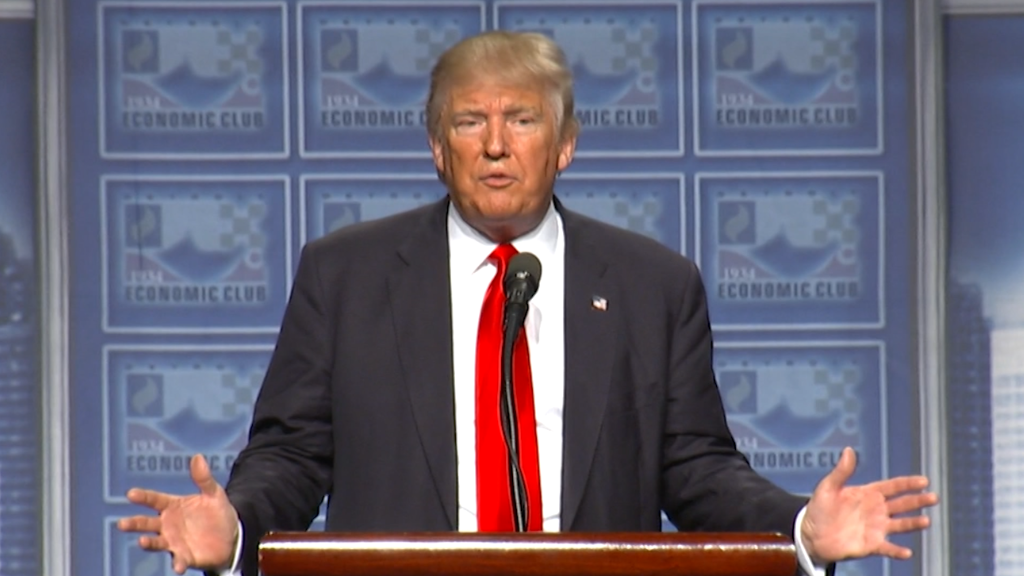 After critics blasted Donald Trump last week for unveiling a roster of 13 economic advisers without any women, the Republican nominee has added nine new members -- eight of which are female.
The Trump campaign announced the additions Thursday and said the move was meant to show "a commitment to adding diverse thoughts to the Trump/Pence campaign."
The first slate of 13 advisers was named on August 5. Most members of the all-male team were primarily involved in real estate and finance.
When pressed about the lack of diversity, two of those economists -- David Malpass and Peter Navarro -- told CNN on Sunday that women would be added.
Related: Hillary Clinton slams 'Trump loophole'
The names added to the the advisory team Thursday include:
Diane Hendricks is the chairwoman of a building products distributor that she co-founded with her late husband. She's also the chair of Hendricks Holding Co., which is involved in film, real estate, insurance and construction.
Carla Sands is the chairman and CEO of Vintage Capital Group, which her late husband founded. She was appointed by former California governor Arnold Schwarzenegger to serve on the board of the state's culture and history endowment.
Darlene Jordan is the executive director of a nonprofit focused on education and health. She was the national finance co-chair of Mitt Romney's 2008 and 2012 presidential bids and the finance chair of Florida Governor Rick Scott's 2014 re-election campaign.
Betsy McCaughey is a public policy expert and former New York lieutenant governor. She is a vocal opponent of President Obama's health care plan and author of the book "Beating Obamacare."
Related: Trump or Clinton will be highest paid world leader
Judy Shelton is an economist with global finance expertise. She's also the co-director of the Sound Money Project, which is run by the pro-free market Atlas Network.
Brooke Rollins is the president and CEO of the Texas Public Policy Foundation, a conservative think tank. She was an adviser to former Texas governor Rick Perry, who faced trump in the Republican primaries this year.
Kathleen Hartnett White is the director of the Armstrong Center for Energy and the Environment at the Texas Public Policy Foundation. She opposes Obama's actions to curb climate change.
Related: Trump's economic speech: CNN's Reality Check Team vets the claims
Anthony Scaramucci, the only man among Trump's new additions, is the founder of SkyBridge Capital, an investment firm that controls about $12.5 billion.
Liz Uihlein is the co-founder and president of Uline Inc., a shipping company.