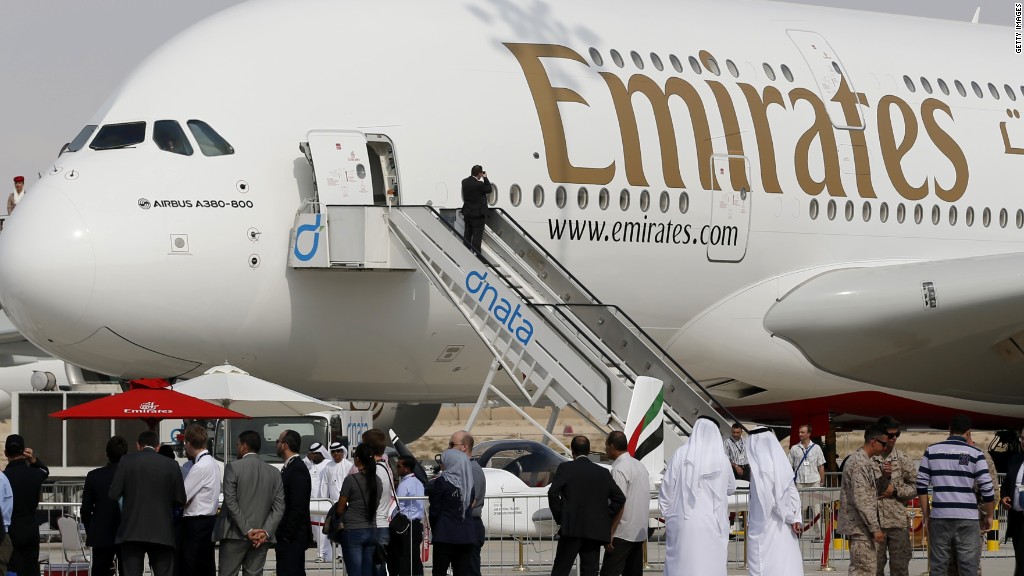 Airlines are keeping customers happier this year.
That's according to a report from the Department of Transportation released Wednesday. It shows complaints filed with the DOT during the first six months of the year are down 12% compared to the same period last year -- to 8,376 from 9,542.
To break it down: Complaints about delays, cancellations and misconnections, specifically, were down 14% during the first half of 2016. And there were also fewer grievances about customer service, ticketing and boarding issues and fares.
Related: Airline problems? Remember to help yourself first
Other categories saw an increase in complaints. There were 38 grievances filed about discrimination over that time period, up from 28 during the first half of 2015. The DOT describes discrimination complaints as "civil rights complaints by air travelers...based on race, national origin, religion, etc."
And complaints about treatment of disabled customers also grew by 17%, up to 426.
Overall, the most criticized among major U.S. airlines were American Airlines (AAL) and United (BNO), which each had more than 2.4 complaints per 100,000 passengers.
The fewest complaints were filed against ExpressJet and Southwest, which each had less than 1 complaint for every 200,000 customers.
The report does not include data for early August, when a power outage slammed Delta (DAL) and caused the airline to ground its planes for hours. The snafu resulted in about 2,000 flight cancellations over four days and extreme delays.
Related: Check out Delta's new all-suite business class
Fares were fliers' biggest issue last year. Complaints soared during the first half of 2015, and the DOT attributed most of them to higher fees and ticket prices.