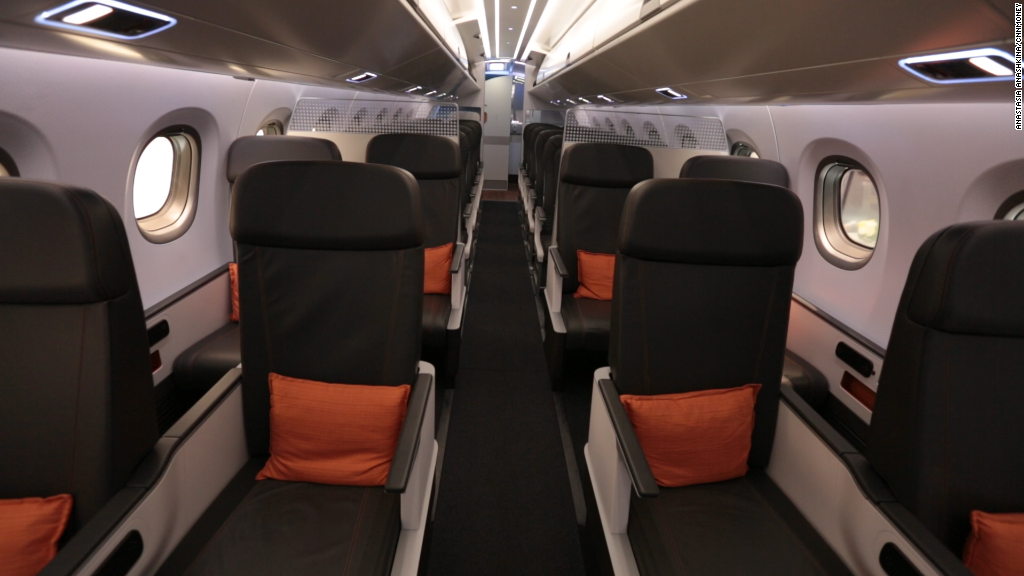 Delta is bringing a little more privacy -- and luxury-- to the skies.
The airline on Tuesday announced an all-suite business class that will provide fliers on international flights with their own personal space containing a flat-bed seat, an 18-inch entertainment system and individual storage space.
The new seats, dubbed "Delta One suites," will fit one flier and give direct aisle access, which means there's no climbing over another passenger when going to the bathroom.
But here's the real selling point: Each suite comes with a full-height sliding door.
"Added comfort and privacy are important to business travelers, and that drove the design of the all-new Delta One suite," Tim Mapes, Delta's (DAL) senior vice president and chief marketing officer, said in a press release.
Related: Here's the real reason airline computers crash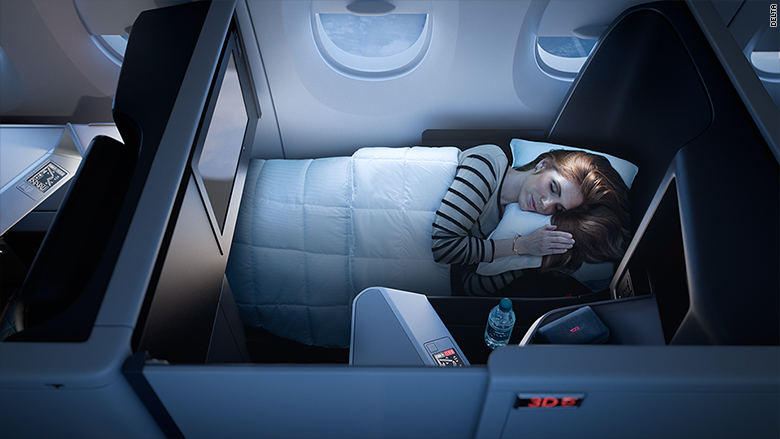 Delta One suites will be available starting in Fall 2017 on the airline's new Airbus A350 fleet, which will contain 25 planes. Each plane will have 32 suites. Delta plans to add the suites to its Boeing 777 fleet by 2020.
Delta said the pricing for the new suites will not change from the current Delta One ticket prices.
Competition among the biggest airlines has been heating up as a record number of fliers have been hitting the skies recently.
In June, for example, United Airlines (UAL) unveiled a new business class cabin called "Polaris." Each pod in those cabins fully reclines and has other amenities like a 16-inch TV.
But Delta claims it's the first carrier to offer an all-suite business cabin.
Related: This airline just made in-flight entertainment free
The Delta One announcement came in the wake of a pretty rough week for the Atlanta-based airline.
The airline suffered a global computer system outage that caused it to temporarily ground all its flights on Monday, August 8. The outage caused widespread flight cancellations and delays that lasted two more days. Operations returned to normal Thursday.