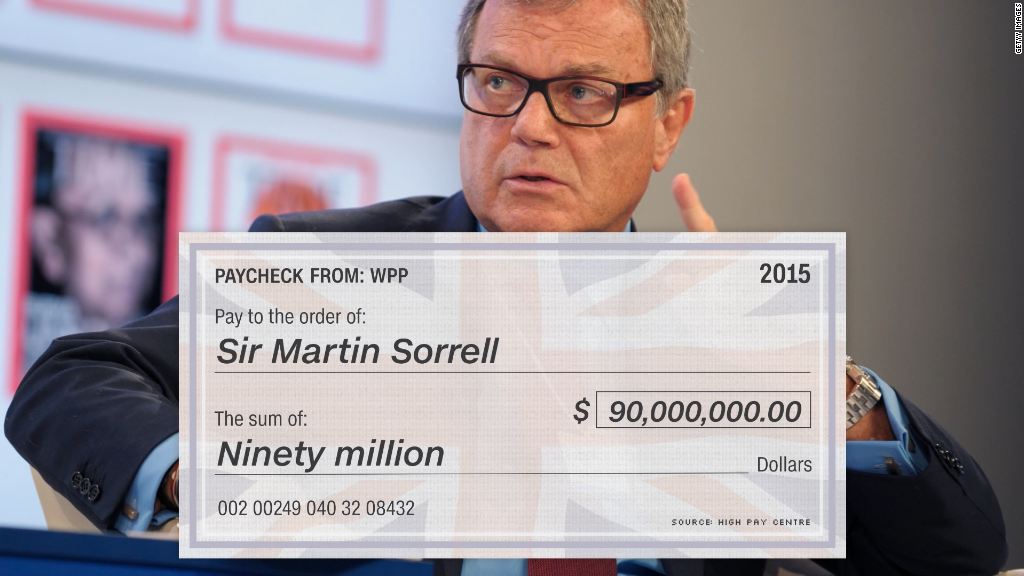 Let's skip the pleasantries and get straight to it.
Here are the six things you need to know before the opening bell rings in New York:
1. Big deals: A range of billion dollar deals have been announced over the past few hours. Top of the bill is an announcement from Hewlett Packard Enterprise (HPE) and British software firm Micro Focus.
HPE is spinning off its "non-core" software business, which will be merged with Micro Focus in a transaction that's valued at $8.8 billion. HPE shareholders will own 50.1% of the newly merged firm. Shares in Micro Focus are shooting up by about 21% in London.
And Intel (INTC) is doing something similar. It's spinning off its McAfee division into an independent company that it will jointly own with investment firm TPG. The transaction values the McAfee business at $4.2 billion.
Intel bought McAfee in 2010 and rebranded the subsidiary as Intel Security. Now the McAfee name is coming back.
2. Fast money: An American billionaire has taken the wheel at Formula 1.
John Malone's Liberty Media (BATRA) said it has agreed to acquire Formula One in a deal that values the racing series at $4.4 billion. Liberty will also be taking on $4.1 billion of Formula One's debt.
Bernie Ecclestone, the sport's colorful chief executive, will stay in his current role.
3. Digging a hole: Shares in American home improvement retailer Tractor Supply Company (TSCO) are plunging by about 10% premarket after the company lowered its sales expectations for the year.
It said customers in energy producing areas of the U.S. have been reigning in their purchases.
"The prolonged decrease in oil, gas and coal production appears to be having a broader impact in these regions and influencing consumer behavior in many of the communities that the company serves," it said in a statement.
4. Easy as ECB: The European Central Bank is issuing its monetary policy decision at 7:45 a.m. ET, followed by a press conference led by President Mario Draghi at 8:30 a.m.
The big question is whether the ECB will extend its bond-buying program, which is set to wrap up in early 2017.
5. Earnings: Barnes & Noble (B) and Navistar (NAV) will report ahead of the open.
Barnes & Noble is expected to post another quarterly loss amid continued pressure from Amazon (AMZN). Despite the red ink and management turmoil, Barnes & Noble stock price is up 42% this year.
Restoration Hardware (RH) and Zumiez (ZUMZ) will report after the close.
6. Global market overview: U.S. stock futures are inching up.
The Vix index (VIX), which tracks volatility in U.S. markets, continues to decline further, indicating investors are feeling cool, calm and collected.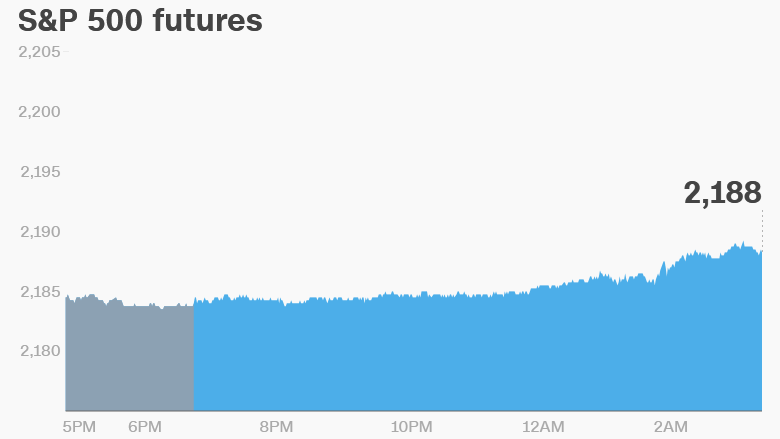 European markets are mostly positive in early trading, while most Asian markets ended the day with small gains.
Commodity prices are also advancing, with crude oil futures up 2% to trade around $46.50 per barrel.
The U.S. Energy Information Administration is reporting weekly crude oil inventory data at 11 a.m., which could affect the direction of energy trading.
Gold is also up a tad to trade around $1,350 per ounce.