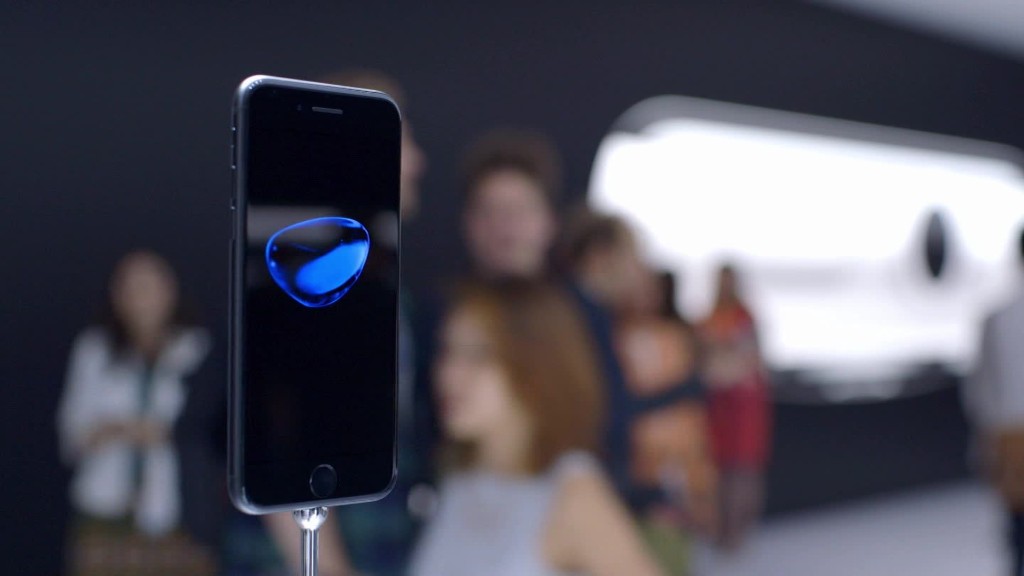 It's Thursday and the trading day is fast approaching.
Here are the five things you need to know before the opening bell rings in New York:
1. Apple of my eye: Amid recent market volatility, investors are rushing to Apple (AAPL).
Its shares are edging higher again in premarket trading after surging by roughly 10% over the last three trading days, adding about $54 billion to its market capitalization.
"One could argue the enthusiasm for Apple was the market favoring a familiar and 'safe' investment as market volatility picks up all around them," said Mike O'Rourke, chief market strategist at JonesTrading.
Wall Street is also excited about strong sales reports for the new iPhone 7 and iPhone 7 Plus. Apple has already sold out of its initial stock of the jet black iPhone 7.
Competitor Samsung (SSNLF) is struggling with a global product recall, which could help iPhone sales.
Aside from Apple, U.S. stock futures are edging higher ahead of the open. Most European markets are trading slightly higher too, while Asian markets ended the day mixed.
2. More Brexit help?: The Bank of England is announcing a decision on interest rates on Thursday. The U.K. central bank revived a bond-buying stimulus program and slashed interest rates in August in an effort to offset the turmoil created by the Brexit vote in late June.
Most economists expect the central bank to hold fire, however, after recent data suggested its medicine may already be working.
3. Oracle in the hot seat: Oracle (ORCL) is set to break the lull in quarterly numbers when it reports results after Thursday's closing bell.
4. Shop 'til you drop: U.S. retail sales data are due at 8:30 a.m. ET from the Census Bureau. Wall Street will be looking to see if Americans ramped up spending in August. A decline in auto sales could hurt the overall result.
5. Trump talk: Presidential candidate Donald Trump is speaking at the Economic Club of New York at 11:15 a.m.
Wall Street will be monitoring his speech as he's expected to offer more clarity on his economic policy promises.
Oxford Economics says a Trump presidency would cost the U.S. economy $1 trillion over the next five years.
The British research firm found that if fully implemented, Trump's economic, tax and immigration policies would cost four million U.S. jobs, weigh down global growth and U.S. consumer spending, and could spark a trade war.