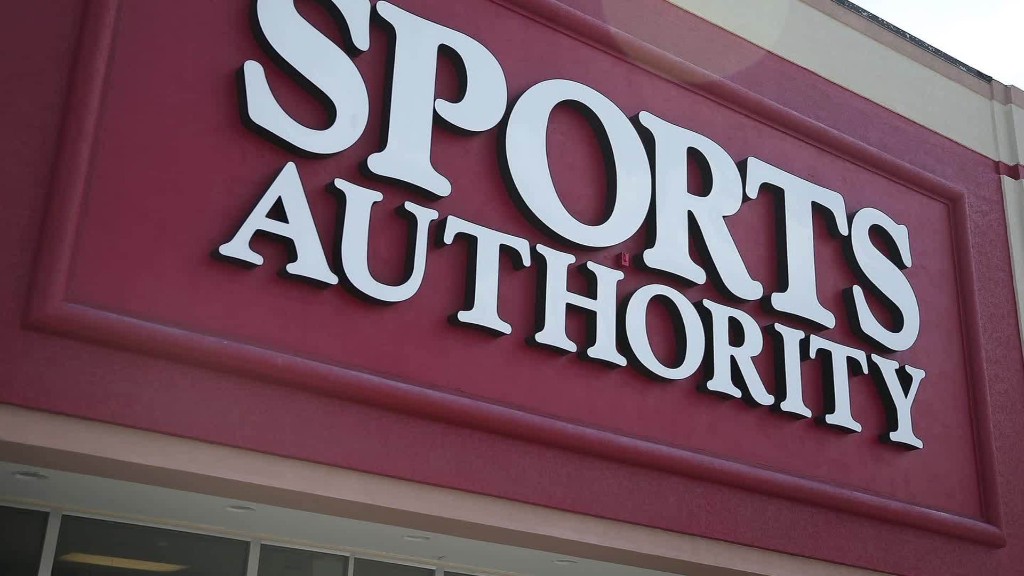 Need a new sleeve of golf balls, pair of soccer cleats or a catcher's mitt? Odds are, you're going to Dick's Sporting Goods for them. Because most other sports retailers have fallen on extremely hard times.
Golfsmith filed for bankruptcy last week. Sports Authority and Sport Chalet are both going out of business.
This may not be great news for big athletic equipment companies like Nike (NKE) and Under Armour (UA).
But Dick's (DKS) continues to score touchdowns, hit home runs, sink baskets (feel free to use any other favorite sports cliché of your choice) with investors.
The stock is up more than 70% this year and is trading at an all-time high.
The company, which also owns the Golf Galaxy and Field & Stream brand of specialty sporting goods stores, is the only major national chain standing.
Related: Sports Authority to close all stores
There are other regional sporting goods retailers that are also doing well. Shares of Hibbett Sport (HIBB) -- popular in the South -- are up 35% this year, while Big 5 Sporting Goods (BGFV), which is big on the West Coast, is up nearly 45%.
Still, Dick's may stand to gain the most from the misfortunes of other sporting goods chains. Analysts at Oppenheimer upgraded the stock last week and boosted its price target to $75 a share -- nearly 25% higher than the current price.
And Dick's executives told analysts on an earnings conference call last month that Dick's had acquired the rights to more than 30 Sports Authority stores, as well as the chain's brand name, customer list and online operations.
If Dick's can convince former Sports Authority customers to shop at its stores, then that's a big win. Earnings estimates for the company have risen in the past few months.
Analysts now expect Dick's profits to increase more than 20% next year -- and that sales will be up nearly 10%.
But there are some concerns that Dick's stock may now be like an athlete that signs a ridiculous contract and winds up being a bust. Shares are pricey, trading at 20 times earnings estimates for this year.
Related: Top golfers shunned Rio, but Callaway CEO still excited as others dump golf club businesses
Dick's also has golf-related problems of its own. While sales are still rising at the flagship DIck's stores, the company said same-store sales at Golf Galaxy fell more than 4% in the most recent quarter. It appears that the sport's popularity is waning a bit.
And even though several of its key competitors are going under, Dick's still faces some tough competitors.
There's Academy Sports + Outdoors, a privately-held firm owned by KKR, as well as Bass Pro Shop. Bass is also widely rumored to be interested in buying hunting equipment chain Cabela's (CAB) too.
Dick's, like Bass and Cabela's, also sells guns and other hunting equipment.
And some experts have predicted that the increased number of mass shootings in the United States over the past few years would eventually lead to stricter gun control laws, which could hurt sales for Dick's, Bass and Cabela's.
But tougher rules have yet to take effect -- and gun sales have continued to skyrocket. Smith & Wesson (SWHC) stock has surged this year too.
Related: Sport Chalet going out of business after 57 years
If anything, Dick's may face its biggest challenge from the same companies that all retailers are struggling to deal with -- Walmart (WMT) and Target (TGT) in the brick-and-mortar world and Amazon (AMZN) online.
Those three all have a big presence in sporting goods equipment as well. And all three have proven in the past that they can crush rivals by keeping prices low.
So far though, this doesn't seem to be a problem for Dick's -- or its investors.