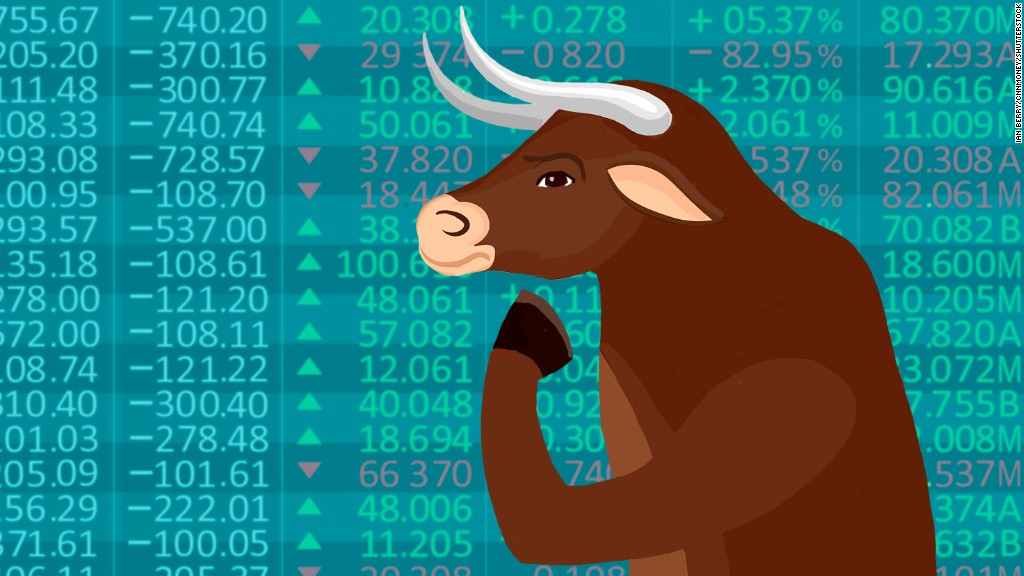 Stock market volatility may be back. But big tech stocks are holding up well despite all the unease about the global economy, what the Federal Reserve will do next, terrorism and the U.S. presidential election.
The Nasdaq is now less than 1% from its all-time high. Apple's (AAPL) recent resurgence -- shares of the world's most valuable company are up more than 5% since it unveiled the iPhone 7 earlier this month -- is a big reason for tech's comeback.
But other techs, including some of Apple's key rivals, are helping to lead the tech charge.
Amazon (AMZN) shares are up 15%. Facebook (FB) has soared nearly 25%. And even though Google owner Alphabet (GOOGL)is up just 3%, its not far from its all-time high.
Older tech companies are taking part in the rally as well.
Intel's (INTC) stock is up 8% this year. Cisco (CSCO) and Broadcom have gained about 15%. Qualcomm (QCOM) and Texas Instruments have soared more than 25%.
These are all among the biggest 25 companies in the Nasdaq 100 (NDX). (This index excludes financial stocks.)
Other Nasdaq winners? Cable giants Comcast (CCV) and Charter Communications (CHTR), online travel company Priceline (PCLN) and food king (and Warren Buffett favorite) Kraft Heinz (KHC). So the Nasdaq isn't just high-tech after all.
Related: Lucky number 7! Apple's stock is soaring
The good news about the recent rebound is that, with only a few exceptions, valuations for these big Nasdaq stocks are all pretty reasonable.
The days of big tech stocks trading for more than 100 times earnings forecasts -- if they were even expected to be profitable to begin with -- are long gone.
Apple is valued at a mere 13 times next year's estimated profits. So is Intel.
Even Alphabet and Facebook, while more expensive than their older rivals, are still trading at semi-reasonable prices given their expected levels of earnings growth.
Alphabet is trading at 20 times 2017 earnings estimates while Facebook is at 25 times next year's profit forecasts.
Amazon is the only major tech firm that still looks like it could be drastically overvalued. It trades at about 75 times earnings estimates for 2017.
But as long as big tech companies continue to post solid earnings, their valuations could keep climbing. There's no need to utter the dreaded B word (bubble) for the Nasdaq just yet.