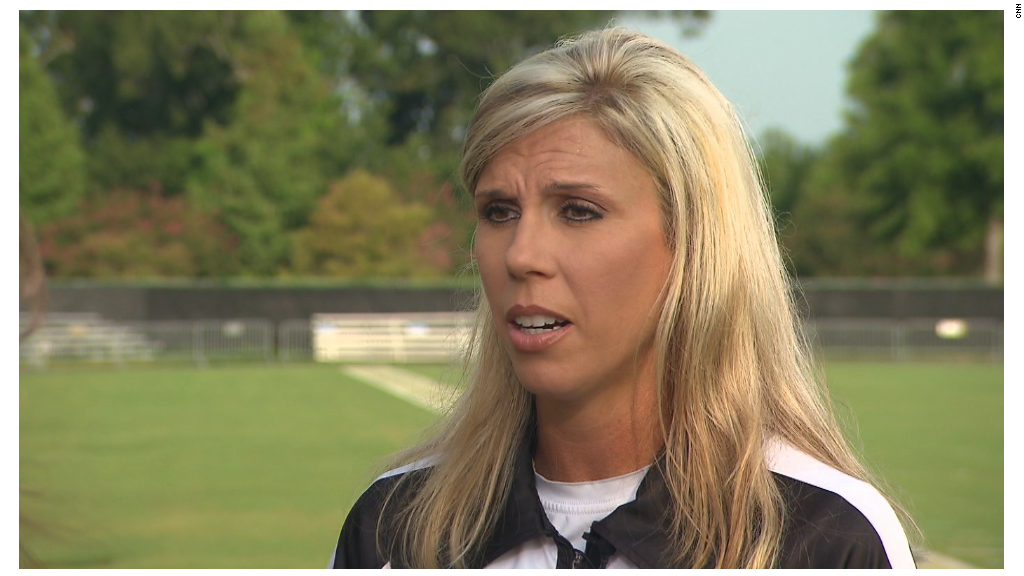 The NFL wants more women to be coaches, officials and scouts.
Its latest push is the league's first job fair specifically for women, planned for Orlando, Florida, just before the Super Bowl.
A 2013 study commissioned by the NFL found women make up 45% of its fan base and 33% of its TV viewers. But football jobs are held almost exclusively by men. The NFL has just one woman referee and one woman assistant coach, and no full-time scouts are women.
In February, the league held its first NFL Women's Summit, celebrating women in sports. That was followed in March by its first Women's Career Development Symposium, geared toward executives.
The league has also expanded its Rooney Rule to ensure women are interviewed for executive-level jobs. The rule was created to make sure minorities were being considered for head coaching jobs.
The NFL has also teamed with clothing companies and actress Alyssa Milano to create a line of fashionable team gear for women.
Related: Why did Nintendo fire this woman?
The league is still trying to repair the damage from its handling of Ray Rice, who was caught on video punching his then-girlfriend and dragging her out of an elevator in 2014. Commissioner Roger Goodell faced calls to resign for initially imposing too light a punishment.
Since then, the league has hired former Washington police chief Cathy Lanier as a security executive and former sex crimes prosecutor Lisa Friel as special counsel for investigations.
The career fair is scheduled for January, during the league's Pro Bowl Week. It will be open to women who play in USA Football's annual international women's football tournament, which takes place the same week in Orlando. The point is to give women who play football some of the same opportunities as men who play in the NFL and take coaching or scouting jobs after they retire.
Women who attend the job fair will be entered into the NFL's online job pool, which is invitation-only.