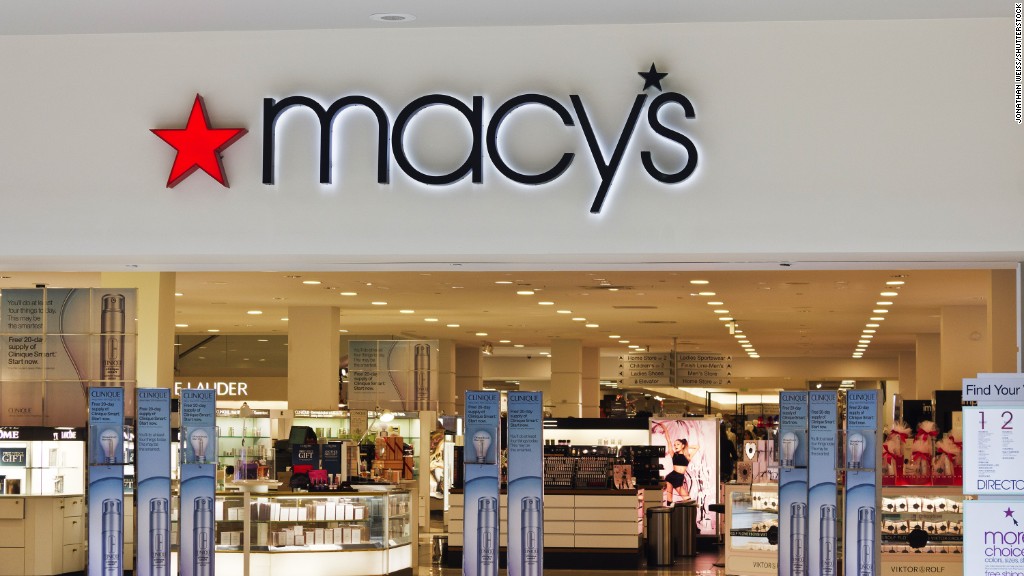 Fans of cardigans, turtlenecks and khakis rejoice! The Gap appears to be making a comeback.
Shares of The Gap, which also owns Banana Republic and Old Navy, soared nearly 15% Friday after the company reported sales for September that weren't as bad as feared. The stock is now up for the year as a result of Friday's pop.
The Gap (GPS) still has a long way to go before the company can be considered healthy. Same-store sales at The Gap and Banana Republic both plunged about 10%.
So why are investors so excited? It looks like the Old Navy stores are back on track after some disappointing results. Old Navy reported that its same-store sales rose 4% in September.
The revival of Old Navy is critical to The Gap's success. Gap CFO Sabrina Simmons said in a statement Thursday that "the strong customer response to Old Navy's product assortment" has helped the overall company.
Many investors were worried the brand was in serious trouble after Stefan Larsson, the executive in charge of running Old Navy, left the company nearly a year ago to become the CEO of Ralph Lauren (RL).
And Old Navy's sales in September would have been even better if not for an August fire at a Gap distribution facility in New York. In fact, The Gap said same-store sales for the whole company, which fell 3% in September, would have been flat.
The company even noted that profit margin increases across all its stores will be enough to offset any earnings hit from lower sales and higher costs due to the fire.
Related: More trouble at the mall
That's great news for the Gap, which has struggled to adapt to the fast fashion trend that's swept over the nation during the past few years. Companies like H&M, Zara and Forever 21 have been eating its lunch lately.
Consumers, particularly younger ones, have also not been as interested in buying (and wearing) logo apparel either.
That's been a problem for The Gap too, but even more so for companies like Abercrombie & Fitch (ANF) and bankrupt mall-based retailers Aeropostale, Pacific Sunwear, Wet Seal and Quiksilver.
But for now, it looks like The Gap -- or at least the Old Navy brand -- has momentum again.
The question will be whether or not the core Gap brand (not to be confused with The Gap Band that's famous for the '80s funk classic "You Dropped A Bomb On a Me") and Banana Republic can rebound as well.
Analysts are still skeptical. While several did upgrade their ratings and boosted their price targets for The Gap on Friday, most still think the stock is a hold and not a buy.
Mizuho analyst Betty Chen wrote in a report that the improvements at Old Navy are encouraging, but she thinks that The Gap and Banana Republic still face a "long road to recovery."
FBR & Co.'s Susan Anderson added that sales for the whole company remain "inconsistent."
The worst may be over for Old Navy. But it's too soon to start swing dancing in your khakis like that famous Gap commercial from the late 1990s.