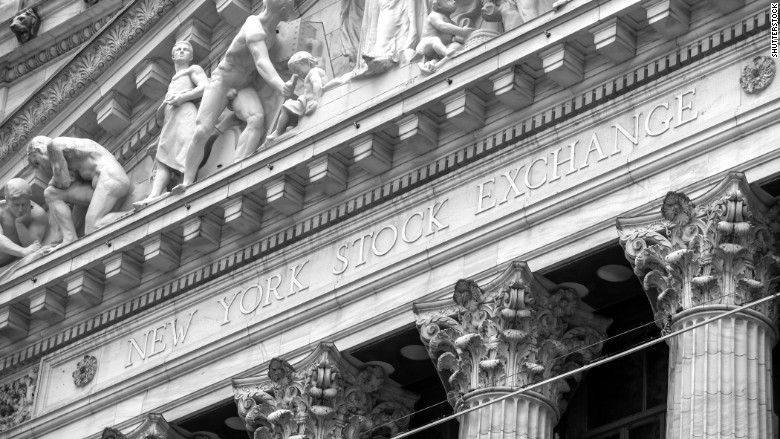 1. Samsung halts Note 7 production: Samsung has stopped production of its troubled Galaxy Note 7 smartphone following reports that even replacement devices have burst into flames.
Soon after the Note 7 hit stores in August, some users reported that their phones were catching fire. Samsung (SSNLF) officially recalled the phones last month, blaming faulty batteries for overheating and causing the phones to ignite.
Replacement phones were supposed to solve the issue. Samsung shares were down 1.5% in Seoul. Apple (AAPL) shares were poised to open higher.
2. 'No deal' for Deutsche Bank: Deutsche Bank (DB) shares dropped 3% on Monday after Germany's Bild am Sonntag reported that talks between the bank and U.S. investigators failed to reach agreement on a pending fine.
The newspaper reported that CEO John Cryan met senior officials at the U.S. Department of Justice on Friday to discuss the huge fine the bank is expected to pay for trading in toxic mortgages before the global financial crisis.
The talks broke up without agreement. The newspaper also reported that Deutsche Bank is considering pursuing damages claims against former CEOs including Anshu Jain and Josef Ackermann.
Deutsche Bank CEO: Market forces are trying to weaken us
3. Peso says no knockout for Clinton: The Mexican peso has emerged as an unlikely gauge of Donald Trump's presidential aspirations, losing its value when the Republican candidate's electoral chances improve.
The currency's movements reflect investors' fears that the relationship between Mexico and the U.S. -- political and economic -- could be ruptured if Trump moves to the White House.
So who won the second debate? The peso jumped as much as 2% against the dollar going into the event. But by the end, it had given up some of those gains, suggesting investors saw no clear winner from the bitter verbal showdown.
Clinton maintains an overall lead in the peso poll -- it's jumped 4.8% since hitting an all-time low just before the first debate.
Falling pound is crushing retirement dreams of expat Brits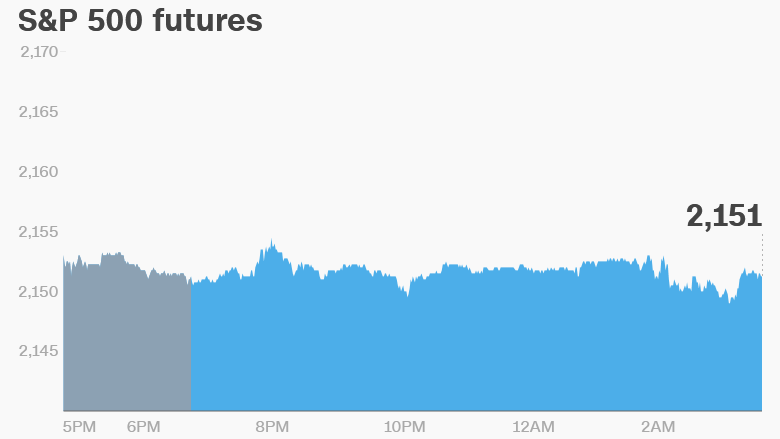 4. Global market overview: U.S. stock futures are higher.
European markets are lower in early trading. Asian markets ended mixed in subdued trade. Hong Kong's Hang Seng and Tokyo's Nikkei were closed for public holidays. The Shanghai Composite jumped 1.5%.
Crude oil was trading 0.5% lower after Saudi Arabia's energy minister said that major oil producers were targeting a production cut during their meeting in November. He also said producers should not crimp supply too tightly.
5. Stock market movers -- Sunrun, Clovis Oncology: Shares in Sunrun (RUN) were up 6% premarket in a rare piece of positive news for struggling solar sector firms.
Clovis Oncology (CLVS) appears to be headed for a rough trading day after releasing data on a new cancer treatment drug.
6. Coming this week:
Monday - Trump Taj Mahal closes; Facebook at Work launches
Tuesday - Wells Fargo hearing at the California State Assembly
Wednesday - Fed releases minutes of its latest meeting
Thursday - OPEC monthly oil report, NABE debate
Friday - Bank earnings