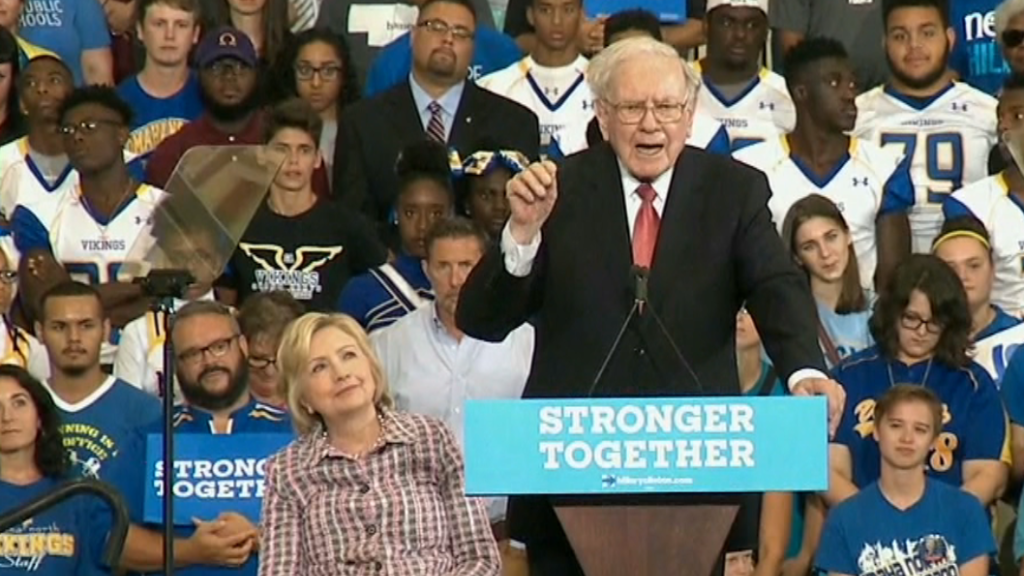 Occupation: CEO and executive chairman of Berkshire Hathaway
Best-known for: Being one of the world's most successful investors
Legend has it that the "Oracle of Omaha" started picking stocks when he was just 11 years old. His gift for finding undervalued companies made him a millionaire by his 30s. Now the 86-year old has an estimated net worth of more than $64 billion. That makes Buffett one of the richest people in the world.
Over the past 50 years, Buffett has run Berkshire Hathaway (BRKA). Under his historic tenure, the company has become one of America's most valuable public companies. Only a small handful of companies, including Apple (AAPL) and Amazon (AMZN), are worth more.
Buffett is also a noted philanthropist. He has donated billions to the Bill and Melinda Gates Foundation and has pledged to give away 99% of his fortune.
Related: Does Warren Buffett have a new favorite bank?
Related: Jeff Bezos passes Warren Buffett to become third richest person in the world
Download CNN MoneyStream for all the latest news about Warren Buffett, Berkshire Hathaway, as well as your favorite companies, people, business topics and markets.