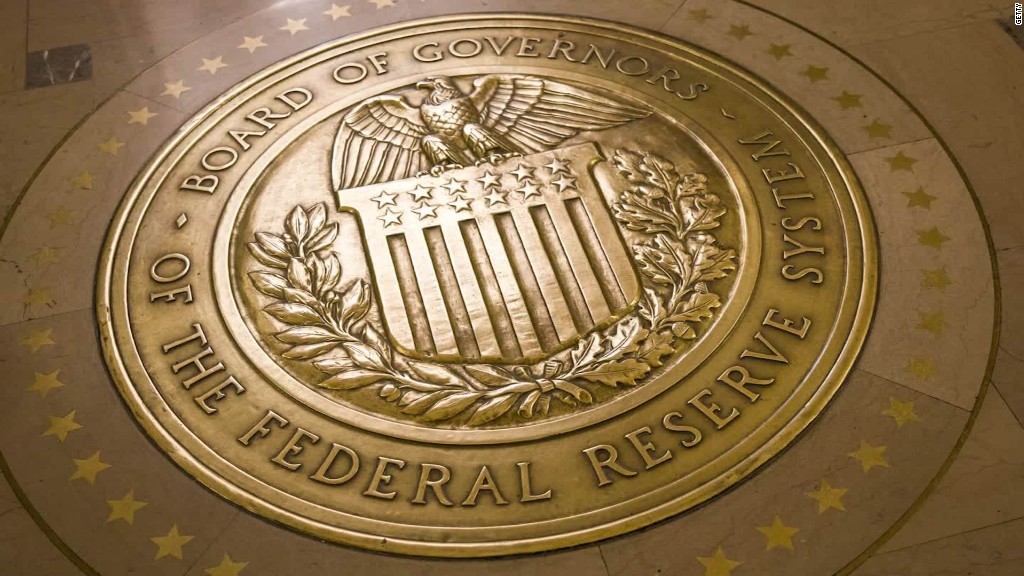 Federal Reserve leaders appear poised to raise interest rates amidst growing concern about the bank's credibility.
"Some participants believed that it would be appropriate to raise the target range for the federal funds rate relatively soon," if the economy stays on track, according to minutes released Wednesday from the Fed's meeting in late September.
The Fed appeared divided at its September meeting when it decided not to raise interest rates. Three of the 12 voting members on the Fed's committee voted in favor of raising rates -- an unusually high amount of dissent.
The Fed's next two-day meeting is November 1-2. However, almost no one believes the Fed will raise rates one week before the U.S. election, even though Fed Chair Janet Yellen stresses that the election doesn't influence its decisions.
Wall Street bets there's a 10% chance of a rate hike in November, but it's betting on a 63% chance of a December rate hike, according to CME Group.
Related: The Fed is facing a credibility problem
The Fed minutes also noted: "Several participants expressed concern that continuing to delay an increase in the target range...risked eroding its credibility."
Translation: We could have a credibility problem if we don't raise rates soon.
The word "credibility" appeared four times in the minutes from the September meeting. In every previous meeting this year it was either never mentioned or only mentioned once. For years, most Fed leaders have dismissed any notion of a credibility problem.
Many economists and investors already believe the Fed has a credibility problem. At the beginning of the year, Fed leaders projected raising rates four times. But after a slew of setbacks -- low oil prices, fears of China's downturn and a slight hiring slowdown in the U.S. -- the Fed has now dialed down to one rate hike.
Related: Congressman grills Fed chief on political motives
Fed leaders also give speeches far more often now than in past decades when Alan Greenspan led the central bank. Often, some Fed officials will argue for raising rates while others will say the Fed should wait, leaving the public confused.
The Fed raised its key interest rate in December 2015 for the first time in nearly a decade. Former Fed Chair Ben Bernanke put rates at zero in December 2008 to help the economy during the financial crisis. But given that the economy is no longer in a crisis, many economists believe it's time to raise rates back to normal levels.
Yellen is set to deliver a speech on Friday that should help clarify the Fed's plans going into the end of the year.