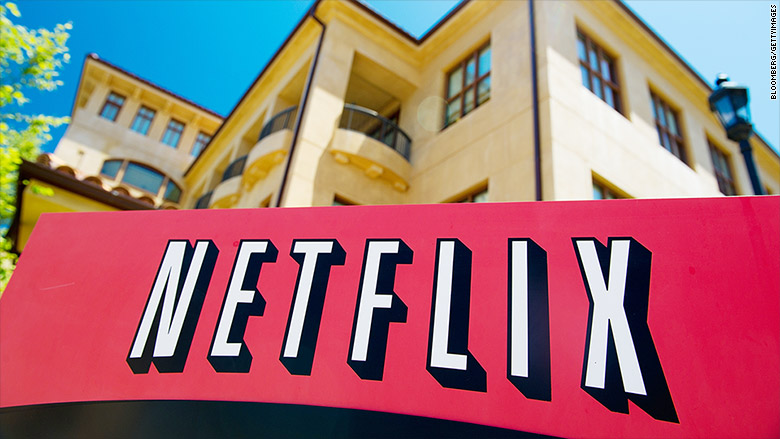 1. Global markets rally: It's shaping up to be a good day for investors.
European markets are rallying in early trading, with many key indexes up by about 1%.
U.S. stock futures are also moving higher.
Asian markets ended the day with gains. The key indexes in China each shot up by about 1.4%.
2. Market movers -- Netflix, Visa, Burberry: Netflix (NFLX) shares are surging by about 20% in extended trading after the company reported earnings that blew past Wall Street expectations. The streaming video service added 3.6 million customers in the third quarter, shattering its own expectations for growth and silencing skeptics. It now has more than 86 million subscribers.
Shares in the company had been hurting this year, down nearly 13% since the start of 2016.
Shares in Visa (V) are getting knocked down a bit in extended trading after CEO Charlie Scharf said he is stepping down. Scharf said he needs to spend more time with this family on the East Coast of the United States -- and away from Visa's San Francisco headquarters.
Shares in the British fashion firm Burberry (BURBY) are tanking in London, down by about 6% after the company issued results for the first half of the year.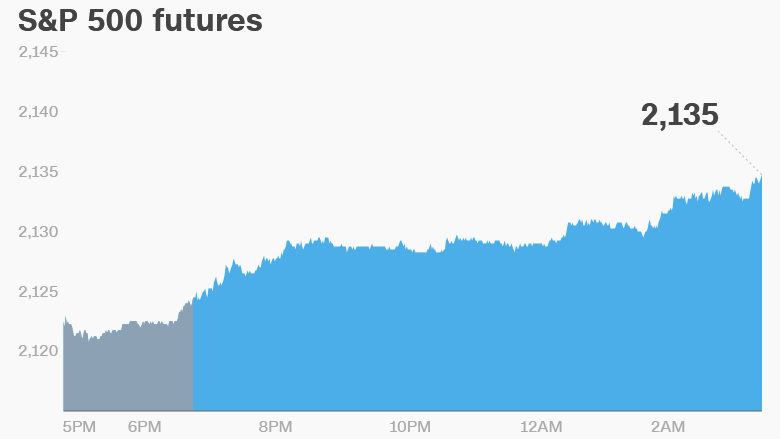 3. More earnings: Goldman Sachs (GS), BlackRock (BLK), Domino's Pizza (DPZ), Harley-Davidson (HOG), Johnson & Johnson (JNJ) and tobacco firm Philip Morris International (PM) are releasing earnings before the open.
Yahoo (YHOO) and Intel (INTC) are scheduled to release earnings after the close.
This will be Yahoo's first earnings report since it announced that 500 million users' accounts were hacked in 2014. The company will not host a call with analysts.
4. Eyes on inflation: The U.S. Bureau of Labor Statistics is releasing its inflation report for September at 8:30 a.m. ET.
This follows on the heels of a U.K. inflation report out Tuesday showing prices are shooting higher as the British pound has plummeted. Inflation was 1% in September, the biggest increase in prices since November 2014. The move follows the U.K.'s unprecedented vote to leave the European Union.
5. Central bank debt dump: Central banks have sold lots of U.S. debt this year in an effort to raise cash to buoy their economies from global headwinds. New August figures showing the latest movements of U.S. securities will be published Tuesday afternoon by the Treasury Department.
6. Coming this week:
Tuesday - Goldman Sachs earnings, Oil & Money Conference starts in London
Wednesday - Tesla (TSLA) announcement, final presidential debate, Trump's childhood home auctioned
Thursday - Nestle (NSRGF) earnings; Verizon (VZ) earnings
Friday - McDonald's (MCD) earnings