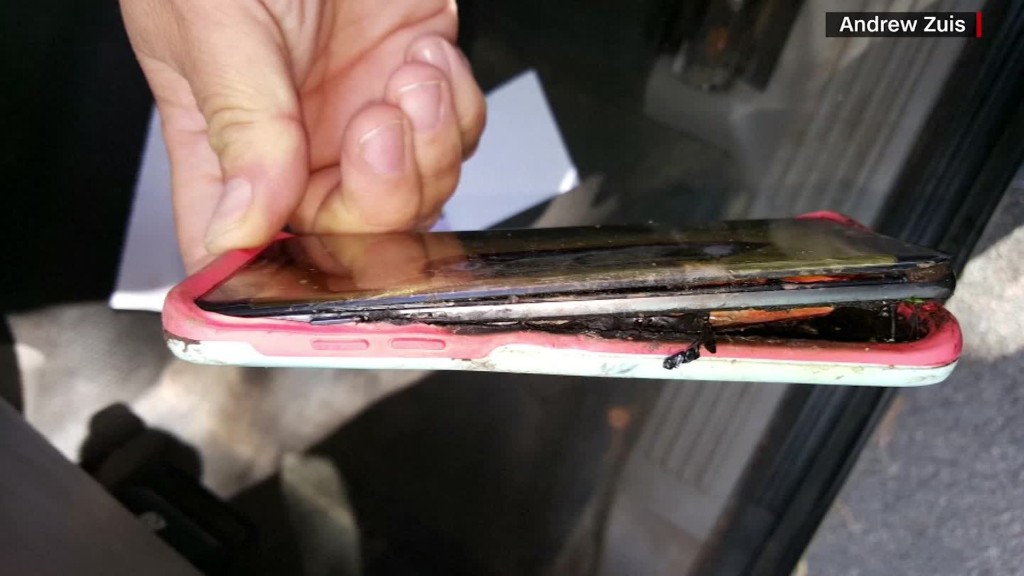 The fire-prone Galaxy Note 7 just burned through Samsung's mobile phone profits.
Samsung (SSNLF) has killed off the Note 7 after its initial attempt to recall the flagship smartphone worldwide failed to halt reports of the devices bursting into flames. The debacle is now taking a toll on the tech giant's bottom line.
Operating profit at Samsung's mobile division collapsed to just $88 million in the third quarter, the company said Thursday. That's a 96% plunge from the $2.1 billion profit it generated a year earlier.
Related: South Korean sue Samsung over botched Note 7 recall
It contributed to a 30% drop in Samsung's overall operating profit to $4.6 billion, which is in line with what the company had forecast after announcing it was giving up on the Note 7.
And there's more financial pain ahead. Earlier this month, Samsung predicted a further hit of around $3.1 billion to operating profit for the six months through March 2017.
Related: Samsung Note 7s are getting difficult to return
While those numbers are bleak, there was some good news in Thursday's earnings for the world's biggest smartphone maker.
Sales of Samsung's existing high-end smartphone models like the Galaxy S7 remained solid, and those of cheaper phones actually grew.
That could fuel hope that the company can avoid long-term damage to its brand. It's faced waves of negative headlines from the Note 7 fiasco, including airlines banning the device on flights and people in its home market of South Korea suing it for compensation.
For next year, Samsung said it "anticipates a turnaround with the launch of new flagship smartphones."
Translation? A lot will be riding on the Galaxy S8 and Note 8 devices when they come out.