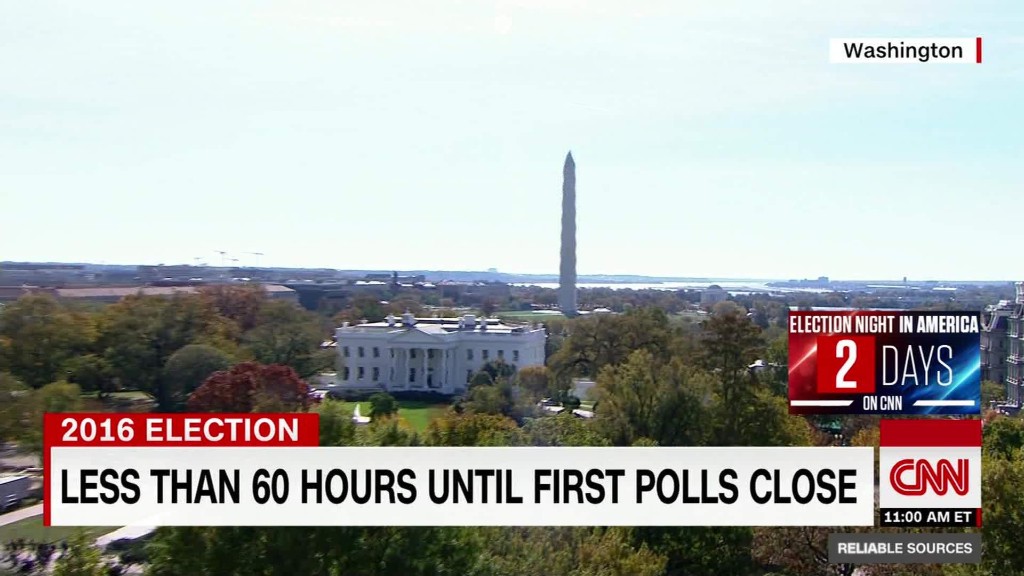 The FBI is moving financial markets again.
The Mexican peso soared, U.S. stock futures climbed and markets in Europe and Asia rallied after FBI Director James Comey said Sunday that the agency is sticking to its view that Hillary Clinton should not face criminal charges over her personal email server.
The news comes just over a week after Comey sent stocks into the red with the shock announcement that the FBI was looking into new emails as part of its investigation into Clinton's personal server. That added to uncertainty about the outcome of Tuesday's presidential election, contributing to a nine-day losing streak for the S&P 500 -- its longest since 1980.
Related: S&P 500 falls for 9th straight day
Investors have generally been worried about the prospect of a Donald Trump victory. They are concerned about his restrictive stance on trade policies and his unpredictability. Clinton is seen as less of a risk.
Stocks, a risky asset, had suffered recently in favor of safer holdings as polls showed a tightening presidential race.
The mood changed after the new FBI announcement.
"Safe havens had attracted inflows for the bulk of last week, and today saw a quick reversal of those trends," Matt Simpson, a senior market analyst for ThinkMarkets, said Monday.
The Japanese yen, which is seen as a low risk investment in times of uncertainty, plunged more than 1% against the dollar Monday. Gold also dropped.
Related: Citigroup says a Trump win would cause immediate stock drop
Riskier assets surged. Japan's Nikkei rose 1.6% and Australian stocks added 1.3%.
In Europe, major stock markets began the day with similar gains. And U.S. stock futures also indicated a positive start, with the S&P and Dow both expected to open up 1.3%.
Citigroup on Friday predicted that a victory for Trump could send the S&P 500 plunging 3% to 5%. A Clinton win wouldn't move stocks significantly, it said.
The Mexican peso, which acts as a key indicator of how markets think Trump is faring, leaped 2%. In recent weeks, the peso has been moving in the opposite direction to Trump's poll numbers.
Trump's proposals -- including a wall along the Mexican border and the renegotiation of NAFTA, a key regional trade deal -- have caused particular concerns for the Mexican economy.