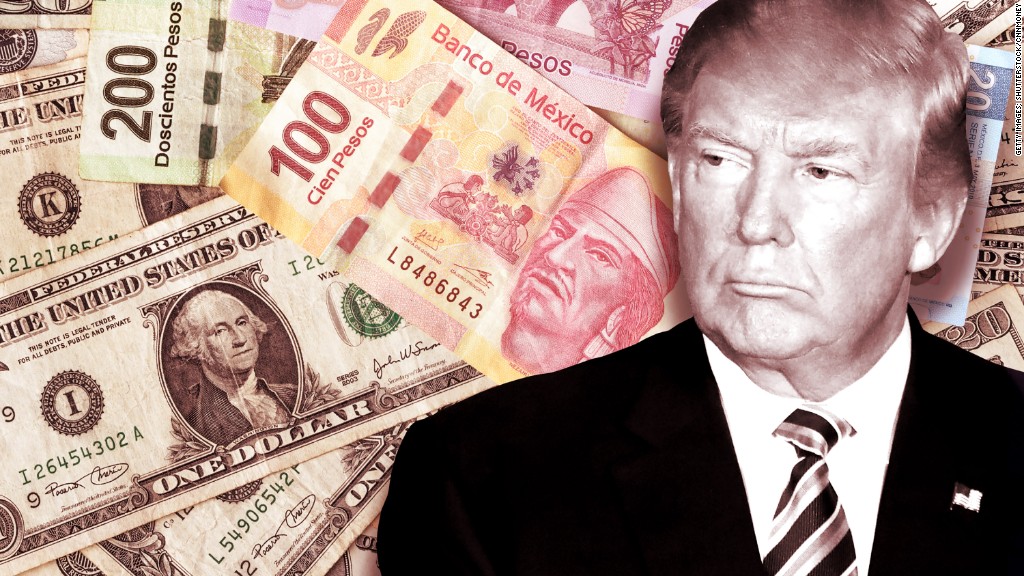 Japan's top economic officials are scrambling to respond to the financial market turmoil unleashed by the U.S. presidential election.
The country's finance ministry and central bank were holding an emergency meeting Wednesday afternoon after wild trading in Japan's stock market and currency.
The benchmark Nikkei index plummeted more than 900 points -- a drop of 5.4% -- as Donald Trump took the lead in key battleground states in the U.S. CNN later projected Trump would win the election.
The Japanese yen, a currency that's seen as a safe haven in times of uncertainty, surged more than 2% against the dollar.
Related: Global markets tank as U.S. election results shock investors
A strengthening yen is bad news for many Japanese companies and the economy. It hurts exporters by making goods produced in Japan more expensive overseas. And as imports get cheaper, it makes it much harder for Japan to tackle deflation, which has plagued the world's third biggest economy for decades.
The yen is still below the highs against the dollar it reached in the aftermath of Britain's vote in June to leave the European Union. But the emergency meeting suggests Japanese officials are worried it could climb further.
Japan wasn't the only country hit by the election fallout. Other Asian markets dropped, and U.S. stock futures plunged.
Mexico's peso fell more than 10% to its lowest ever level against the dollar. Some of Trump's proposals -- including a wall along the Mexican border and the renegotiation of NAFTA, a key regional trade deal -- have caused particular concerns for the Mexican economy.
-- Yoko Wakatsuki contributed to this report.