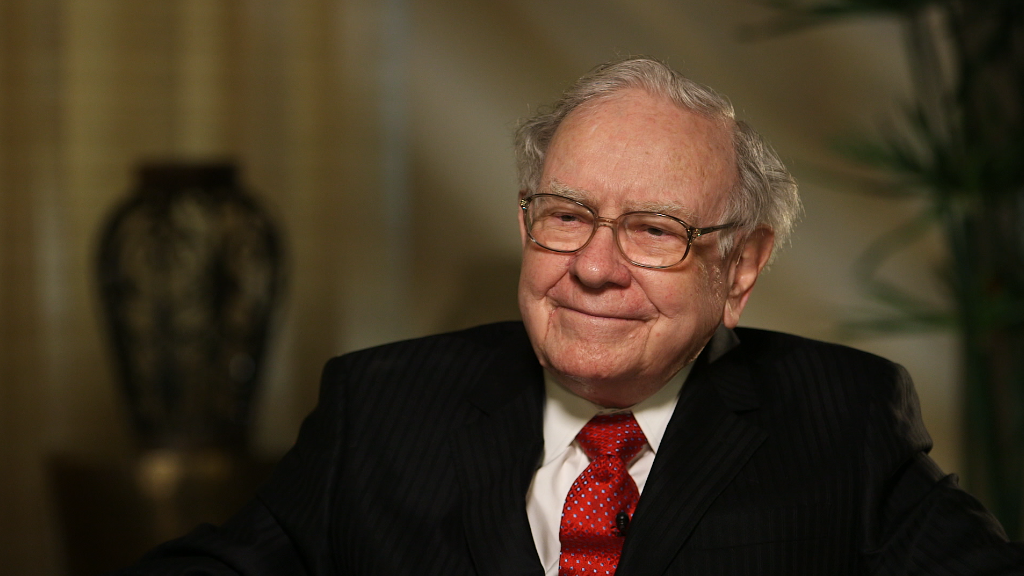 Warren Buffett may have backed Hillary Clinton over Donald Trump in the presidential race. But the Oracle of Omaha may need to thank the newly christened Time Person of the Year for a big market rally in the past month.
The stunning rally following Trump's defeat of Clinton has helped lift the fortunes of Buffett and his Berkshire Hathaway investment empire.
Berkshire Hathaway (BRKB) stock has surged nearly 10% since the election and is now trading at a record high. The company now has a market value $400 billion.
Only Apple (AAPL) -- which Berkshire has a stake in -- Google owner Alphabet (GOOGL) and Microsoft are worth more.
The move has pushed Buffett's net worth to $72.5 billion in the process, according to Bloomberg.
That makes Buffett the second-richest person on the planet. He recently passed Spanish retail czar Amancio Ortega, the owner of Zara, as well as Amazon (AMZN) CEO Jeff Bezos. Buffett trails only Microsoft (MSFT) co-founder (and Buffett bridge buddy) Bill Gates.
But political leanings notwithstanding, it makes perfect sense why Buffett and Berkshire would benefit from the Trump bump.
Bank stocks, energy companies and railroads have been among the hottest sectors of the market for the past month. And Berkshire has significant exposure to all three areas.
The market is betting on less regulation for financials, which may boost Berkshire's investment in scandal-ridden Wells Fargo (WFC) and big holdings American Express (AXP), U.S. Bancorp (USB) and Goldman Sachs (GS). Berkshire also owns insurance giant Geico.
Related: Railroads rally on Trump win -- except for one with Mexico ties
Trump's promise to cut back on oil drilling regulations in the U.S. could also be a plus for Berkshire's energy investments. Berkshire has a sizable stake in refiner Phillips 66 (PSX) and also owns a massive energy subsidiary.
This business is so important to Berkshire that Berkshire Hathaway Energy CEO Greg Abel is even considered a frontrunner to eventually succeed Buffett as CEO of the whole company.
And railroads have surged on hopes that Trump will be friendlier to the coal industry. Coal continues to be a big source of revenue for top railroads. Berkshire owns Burlington Northern Santa Fe.
Berkshire is benefiting from hopes of Trump launching a massive infrastructure spending plan too. Tractor and construction equipment maker Deere (DE) is a big Buffett holding -- even though Berkshire has sold some of its stake in recent quarters.
So what may lie ahead or Buffett and Berkshire during the next four years?
Buffett told CNN's Poppy Harlow two days after the election that he will support Trump as president and would even offer him advice if Trump called him.
"It's very important that the American people coalesce behind the president," Buffett said. "That doesn't mean they can't criticize him or they can't disagree with what he's doing maybe. But we need a country unified. He deserves everybody's respect."
Related: Buffett says he will support Trump
That's a turnaround from what Buffett told Berkshire Hathaway shareholders before its annual meeting in Omaha in April.
When an investor asked Buffett if he'd be worried about how his businesses would perform under a President Trump, Buffett quipped "that won't be the main problem," a remark that issued laughter from the crowd.
But Buffett, like many other investors, now appears to be willing to give Trump the benefit of the doubt.
The hope is that Trump will be pragmatic and that his pro-growth policies will be good for the economy and stocks. To that end, Buffett doesn't think the market has topped out just yet either.
Buffett told CNN he bought stocks before the election when he thought Clinton would win. He continued to do so after she lost.