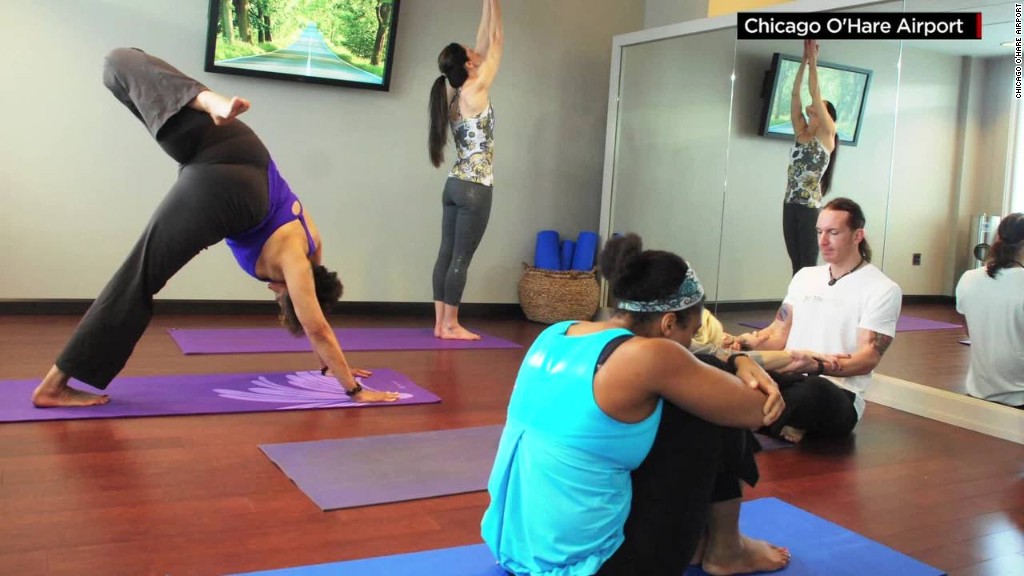 Talk about sweat equity.
Lululemon's stock soared 16% Thursday after the yogawear maker reported sales earnings that topped Wall Street's forecasts.
Lululemon (LULU) is red hot this year. Shares are up more than 30%. And the company's solid results clearly show that the controversy about sheer pants and fat-shaming remarks made by former CEO Chip Wilson a few years ago are fully behind (sorry) it.
The company said overall revenue rose 13% in its most recent quarter and that same-store sales, which measure how well locations open at least a year are doing, were up 7%.
Several Wall Street analysts rushed to boost their price targets, earnings estimates and ratings on the stock as a result.
Lululemon has been doing well despite concerns about the so-called athleisure trend peaking. The company has also faced tougher competition lately from the likes of sneaker and athletic apparel giants Nike (NKE), Adidas (ADDYY) and Under Armour (UA).
Wilson, who still owns a big stake in the company, has recently resurfaced as well to stir up some trouble. He wrote an open letter to shareholders in June, saying that "Lululemon has lost its way and I believe a call to action is needed."
Related: Getting OLD but want to be SLIM? There are ETFs for that
If Lululemon keeps reporting strong results though, investors may tune Wilson out.
He wasn't mentioned on the company's earnings conference call on Wednesday. But executives did address concerns about competition in the business.
Chief financial officer Stuart Haselden conceded that the business is "crowded," but added that "competitors who are not in this business in a high-quality manner, they're going to go away."
CEO Laurent Potdevin was even more confident, saying that "we really don't see any risk to the market that we've created and the market that we continue to lead."
Sounds like maybe Potdevin should buy Wilson a new pair of yoga pants -- Lululemon is expanding its men's line of apparel after all -- and tell him to take a deep breath, do a downward dog and relax. The company seems to be in great shape.