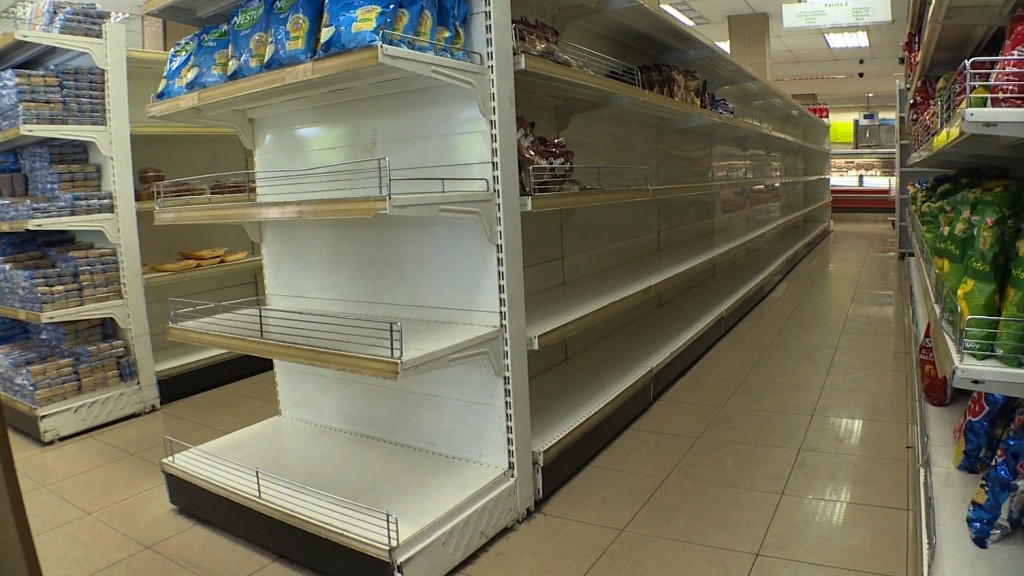 Venezuelans have been given just three days to swap their biggest bolivar notes for coins.
The South American nation will withdraw all 100 bolivar notes and replace them with coins of the same face value within 72 hours, state-run news agency AVN said Sunday.
President Nicolas Maduro said the emergency decree was aimed at "mafias" smuggling the notes outside the country. They would be stuck with worthless paper, he said.
It's the latest in a series of desperate measures by the Venezuelan government to contain a spiraling economic crisis. Inflation could hit 500% this year and 1,660% in 2017, according to the International Monetary Fund.
The currency has crashed spectacularly, with a 100 bolivar note officially worth 15 U.S. cents but unofficially buying just two cents. Venezuelans now need to carry bags of cash to buy food and medicines.
Related: 4 reasons why Venezuela became the world's worst economy
The government responded last week by announcing six new notes ranging from 500 bolivars to 20,000 bolivars. Those bills are expected to hit the market on Dec. 15.
Sunday's decree scrapping the 100 bolivar note has been slammed by Maduro's critics, including opposition leader Henrique Capriles.
"When ineptitude governs! Who would think of doing something like this in December and with all the problems we're having?" Capriles wrote on Twitter.
Venezuela isn't the first country in recent weeks to do away with its biggest banknotes. In early November, India scrapped its 500 and 1,000 rupee notes, and introduced new 500 and 2,000 bills in their place.
But the move has caused chaos in an economy that relies on cash for the vast majority of daily transactions. Former Prime Minister Manmohan Singh described the cash crisis as a "mammoth tragedy" late last week.
-- Florencia Trucco contributed reporting