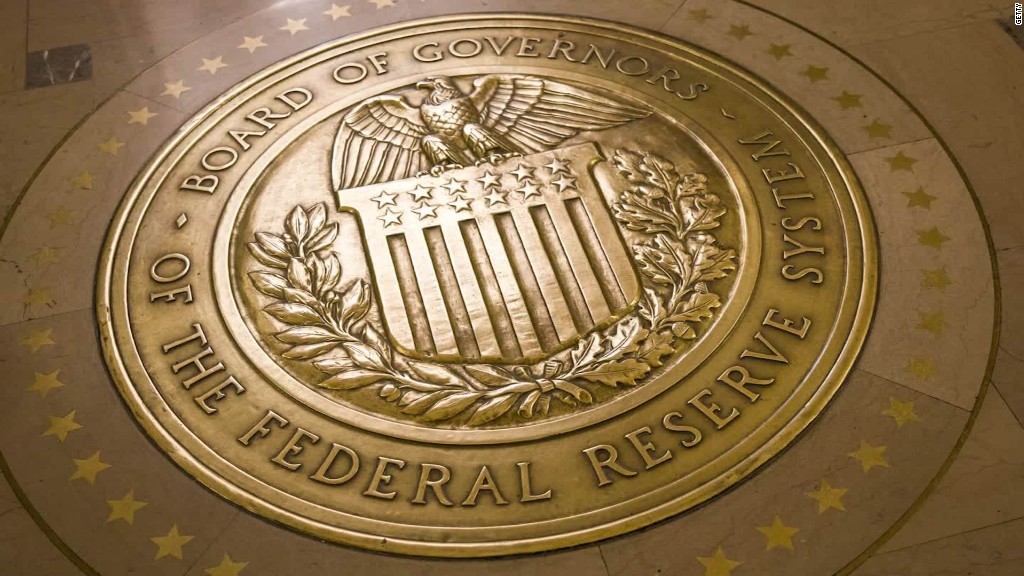 Bank stocks soared after Donald Trump's victory in November. And the sector is off to a hot start in 2017 as investors continue to bet on an unwinding of some of President Obama's Wall Street reforms and more rate hikes from the Federal Reserve.
JPMorgan Chase (JPM) hit an all-time high Wednesday.
So did shares of several other big and mid-sized banks: PNC (PNC), M&T Bank (MTB), First Republic (FRC), Citizens (CFG), Cullen/Frost (CFR) and SVB (SIVB) -- a bank in California that does a lot of lending to tech startups.
Bank of America (BAC), Citigroup (C), Morgan Stanley (MS) and even scandal ridden Wells Fargo (WFC) have all shot up about 2% so far in 2017.
So can the rally continue?
Investors are clearly hoping that Trump and the Republican-led Congress may be kinder to Wall Street than Obama was. If some of the more onerous regulations of Dodd-Frank are rolled back, that could be good news for many big banks.
Mike Bailey, director of research at FBB Capital Partners, said that even though the stocks have already shot up on expectations of some regulatory relief, Wall Street's profits forecasts may still be too low for many big banks.
"Earnings estimates are only starting to creep up. There is more room to run," Bailey said. He thinks that the likelihood of tax cuts from Trump and Congress will help.
Related: Goldman Sachs accounts for 24% of Dow's spectacular rebound
And unlike last year, when the Fed only raised rates once despite expectations at the start of 2016 for multiple increases, Bailey believes the Fed will hike rates two or three times this year. That would boost the profits that banks generate from loans.
Bailey said PNC and Wells Fargo are two of his firm's top holdings -- even though he concedes that Wells Fargo is in the "middle innings" of cleaning up the fake account mess that hit the company last year and led to its CEO stepping down.
Rob Lutts, chief investment officer of Cabot Wealth Management, also thinks that big banks could go even higher. He said investors shouldn't be too concerned that the stocks have moved up so quickly.
"The bigger issue is that banks have underperformed for a number of years. The strength of the rebound may be unusual, but not crazy. Is there still upside? Yes," he said.
Lutts notes that Bank of America and Citigroup still trade below their book value for example -- a key measure for banks. He thinks both banks don't deserve to be that cheap anymore now that the financial crisis of 2008 is well behind them.
Lutts added that all of the talk from Trump about boosting growth in the U.S. is another good sign for banks.
"There's a new sheriff in town. Investors shouldn't underestimate the importance of that. If just one out of 10 corporate boards in America decides to do more deals because of Trump's policies, that would have a real positive impact for banks," he said.
Related: Could Trump rally hit speed bump if rates rise too fast?
There's a flip side to this domestic focus -- and it may be a significant concern for larger banks.
Bailey said Trump's populist rhetoric could pose a problem for big banks that have major operations outside of the U.S. United Technologies (UTX), Ford (F) and GM (GM) have all been fodder for critical Trump tweets because of business they do in Mexico.
It's hard to imagine how Wall Street giants would continue to thrive if Trump wants them to ignore growth potential in emerging markets -- or if, even worse, Trump's policies lead to trade wars.
"Protectionism is a risk. Global banks would get squeezed," Bailey said.