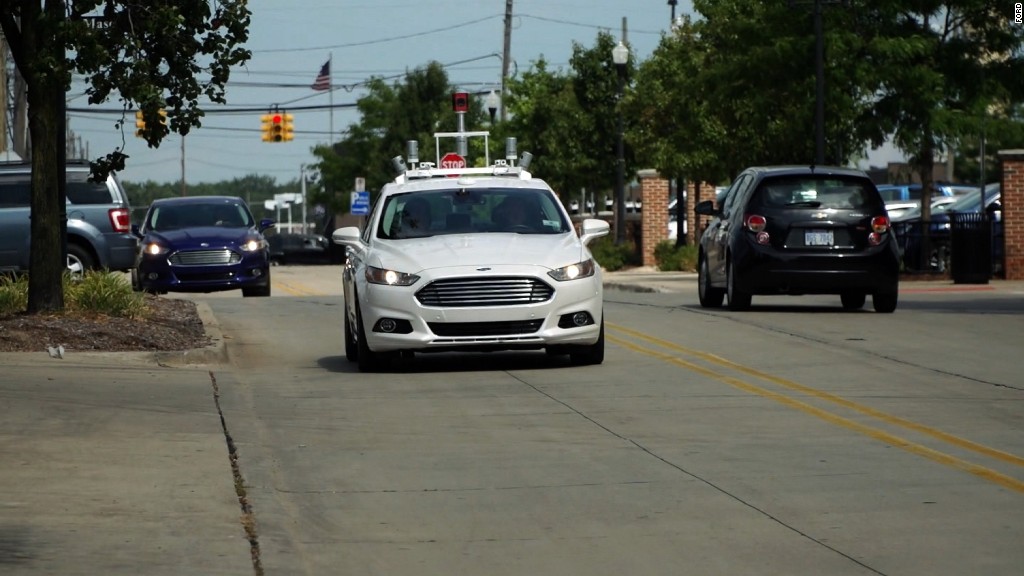 A surge in December deals pushed the number of cars sold in 2016 to a record high for the seventh year in a row.
The record was aided by the number of older cars on the road, improved economic conditions, easy credit, compelling product and Millennials aging and buying cars.
Sales for 2016 set a record of 17.6 million cars and trucks, a slight increase over the 17.5 million vehicles sold the year before, according to figures from sales tracker Autodata.
Projections for the year had speculated that the six-year streak of sales increases might end in 2016. But thanks to year-end incentives, automakers reported figures that beat expectations.
Back in 2009, massive job losses and tight credit sent car sales plunging to only 10.4 million. General Motors (GM)and Chrysler Group declared bankruptcy.
But since then sales have climbed steadily every year.
Related: Best cars for the money
Automakers reported strong sales nearly across the board for December 2016. Sales were up about 3% from last year, due in part to increased truck sales.
General Motors (GM), Toyota (TM) and Ford (F) all had increased sales over last December. A big exception was Fiat Chrysler (FCAU), which was down 10%.
Volkswagen AG, which was hit with an emissions cheating scandal in 2015 that halted diesel sales, had a 20% increase in sales over last December.
Michelle Krebs, a senior analyst with AutoTrader, cautioned against reading too much into VW's increase.
"VW sales last December were down so much," Krebs said. "VW still has a long road back."
Sales in 2016 held even better news for Audi (AUDVF), Infiniti, Honda (HMC), Porsche (POAHF) and Jaguar Land Rover -- they all reported record sales figures for the year.
Related: Ford Mustang hyrbid promises V8 power
In more good news for the auto industry, the price of new cars was higher than ever.
Kelley Blue Book estimates that the average sales price reached an all-time record high of $35,309 in December 2016.
Low gas prices have reignited Americans' desire to buy SUVs and pickups, which are typically sold at a higher price than sedans. Millennials have also contributed to sales of small and mid-sized utility vehicles as they've aged and have begun having families.
And with all the buying comes borrowing. Balances on car loans topped $1.1 trillion and the terms of loans have stretched out. Krebs said the average is now 68 months.
Related: Volvo outsold in Sweden for first time since 1962
Looking ahead to 2017, there are still lots of uncertainties, especially on the political front, according to Krebs.
She said there are also lots of leased vehicles that will be coming back onto the market and which could affect sales figures.
Current forecasts for 2017 range from 16.8 million to 17.3 million -- a drop from this year's total.
CNNMoney's Chris Isidore contributed to this report.