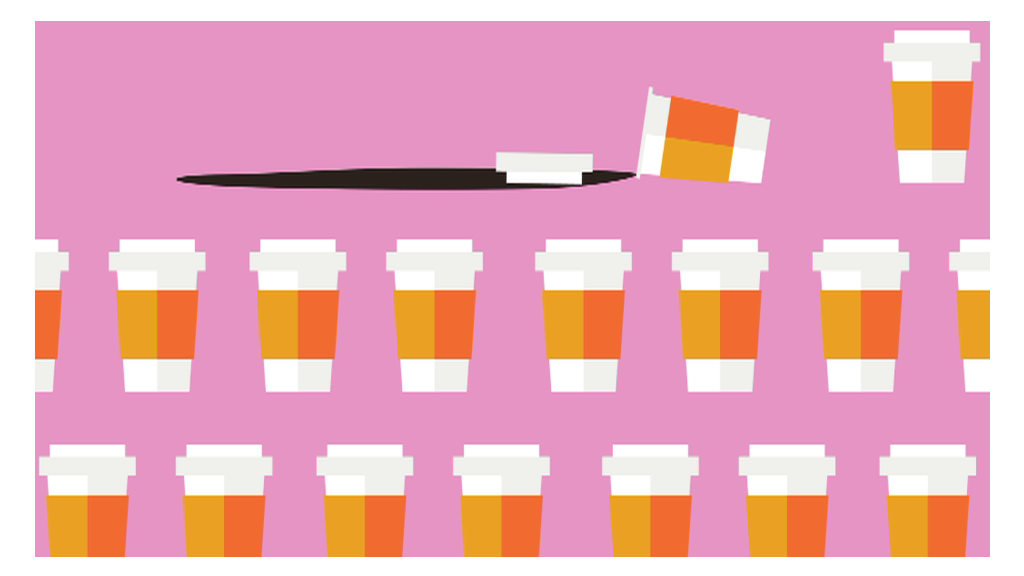 If the best part of waking up is Folgers in your cup, then be prepared to pay a bit more for your morning caffeine fix.
Smucker, which owns the Folgers and Cafe Bustelo brands and also has a license to sell Dunkin' Donuts-branded coffee in supermarkets, said Wednesday it was raising prices by an average of 6%. (Prices at Dunkin' stores are not affected by this news.)
The company cited "sustained increases in green coffee costs" as the reason for the increase. Smucker will not be raising the prices of K-Cup pods for its various coffee brands though.
Coffee prices have shot up more than 6% in the past month on commodity markets, and they are up nearly 30% in the past year.
Those higher costs make it more difficult for companies like Smucker (SJM) to make money from selling java.
But Smucker and other companies have gotten burned (sorry) by raising prices too aggressively in the past. Caffeine may be an addictive drug, but even coffee drinkers have their limits.
Related: Can new CEO of Starbucks escape the shadow of Howard Schultz?
Smucker raised coffee prices by nearly 10% in the summer of 2014, also because of higher commodity costs. But the move proved costly to the company.
Just a few months later, Smucker conceded that it had boosted prices too aggressively.
Mark Smucker, president of U.S. retail coffee for the firm, told analysts in November 2014 that consumers suffered from "sticker shock" due to higher prices.
Smucker added that the company "wouldn't rip the Band-Aid off as quickly again in the future" if commodity prices rose again, and called the price hike a "bit of a misstep."
Smucker wound up cutting coffee prices in 2015 as a result. Smucker cut prices again last summer.
Rival Kraft, which owns Maxwell House and Gevalia, also raised prices dramatically in 2014 and then cut them in 2015. Kraft is now part of Kraft Heinz (KHC).
So it will be interesting to see if Kraft Heinz follows suit and boosts its coffee prices now that Smucker has done so.
Coffee king Starbucks (SBUX) has also raised prices several times recently.
Related: Starbucks boosts prices on cold drinks
It hiked the costs of some of its coffee and espresso drinks at company owned stores by 10 cents to 30 cents last July. It also increased the price of some iced beverages last November.
Prices went up at Dunkin' Donuts stores last year too, although Dunkin' (DNKN)CEO Nigel Travis told investors in July the increases had more to do with individual franchises reacting to minimum wage hikes boosting labor costs as opposed to commodity prices.
But if you like Dunkin'-branded coffee that's sold by Smucker, you are going to be paying more for it at your local grocery soon. And as long as commodity prices keep rising, it's likely that other coffee companies will eventually follow suit and lift prices too.
Talk about a buzzkill!