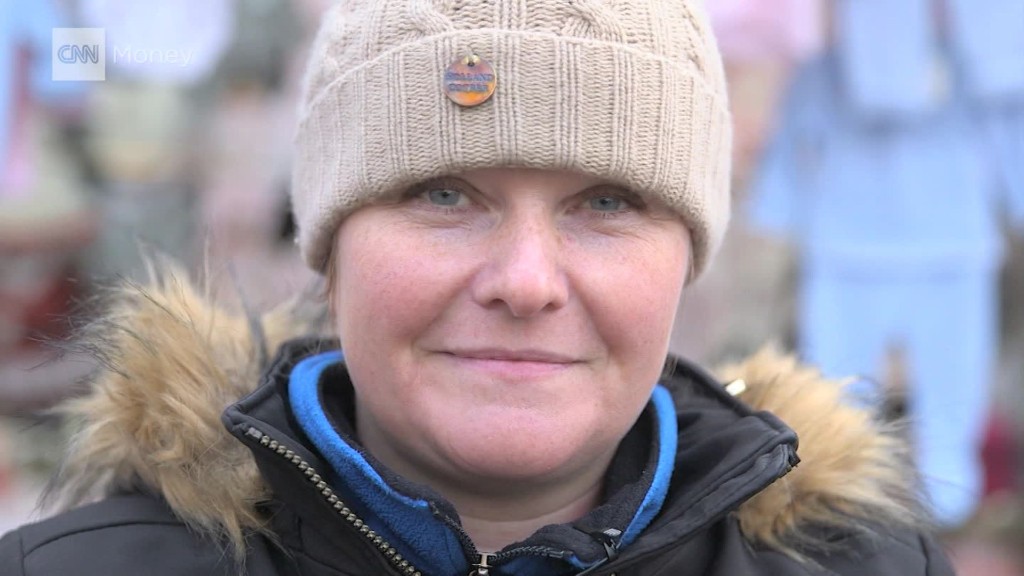 Spare a thought for Davos Delegate this week. As they travel to the World Economic Forum, global elites are in a state of confusion and crisis. Their world view is being challenged like never before, rejected by voters angry at a broken economic model and the price of globalization.
Criticisms of Davos are old and tired: it's a talking shop where nothing ever gets done but plenty of money is spent. Davos is an extravagant bun-fight of the vanities, where the "haves" gather to strike deals with the "have-mores."
This year, these criticisms have taken on a new powerful force because of Brexit and the election of Donald Trump. Both votes were driven, at least in part, by mass rejection of the establishment and its way of doing business.
Millions of people who never get near this Swiss mountain retreat have finally said "enough is enough." They are tired of being promised "jam tomorrow" while bearing the brunt of job losses from globalization and the pain of growing inequality. They did the electoral equivalent of giving them the finger.
Related: These 8 men are richer than 3.6 billion people
Davos, and many of its delegates, embody what the world is railing against. WEF trumpets the presence of "3,000 leaders from government, business and civil society" as if it was a guest list for an exclusive ball.
As executive chairman of WEF, Klaus Schwab is Davos Delegate Number One. He chided me for this way of thinking, saying it's "a very superficial view." Schwab believes "what we should not do now is start the blame game, what we have to do is address the root causes. We have to work together in a constructive way."
Here I respectfully disagree. Davos Delegate (with some notable exceptions) is barely capable of looking at the root causes because that would require a fundamental rethink of the version of western capitalism rejected by Trump and Brexit supporters.
Related: Globalization can be remade to work for everyone
Schwab argues that viewing Davos through a transatlantic prism is parochial. True, a growing number of Davos Delegates come from Asia and the developing world. But the reality is that they'll spend much of this week fretting about Trump and Europe because these issues can rock the global economy.
There are more than 400 sessions covering all the major issues, including the future of America and the effects of Brexit. But there is one panel missing from the WEF agenda -- an admission that "we are out of touch" and "we didn't see this coming." What WEF won't admit is that core Davos Delegates represent the very values being rejected at ballot boxes -- and those same delegates failed to see that rejection coming.
The fact that President Xi Jinping of China is attending with a large delegation is intriguing, but equally this year several government heads are staying away. It's not cool to be seen at Davos in the current climate. How ironic that this most spectacular rejection of the status quo should be formalized in Trump's inauguration just as its inadvertent architects are gathering on the other side of the world.
Davos needs get back to basics, eschew the cocktail parties and focus on policies that make a difference to the 99%. To be fair, Schwab and WEF have been saying just such things, only few of the people who bankroll this event have been listening.
Now Davos Delegate is on the wrong side of history. If this year's event does not bring meaningful discussions that resonate beyond the congress center, then no one will miss it if Davos calls it a day.