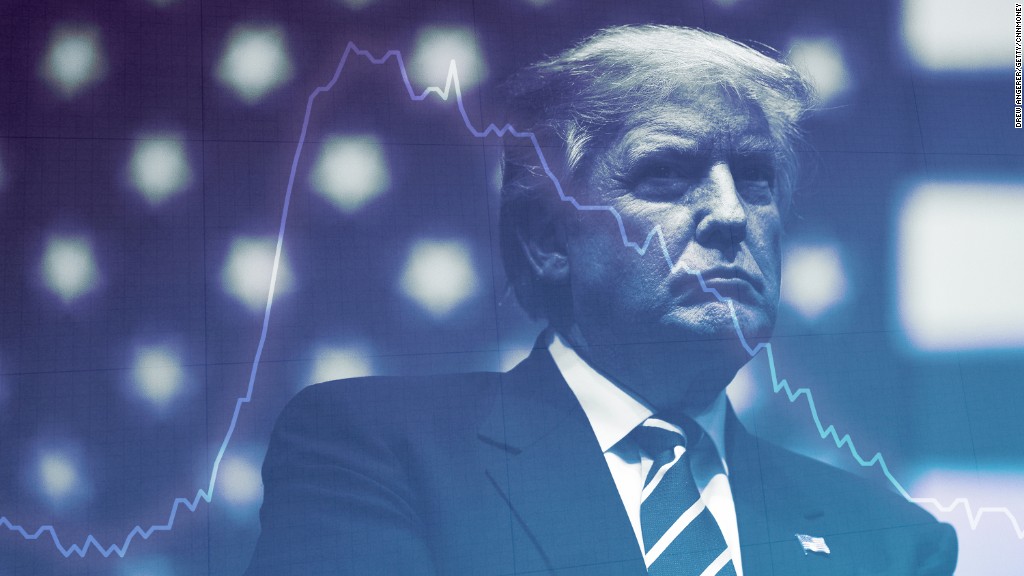 The Federal Reserve isn't rocking the boat yet in the Trump era.
America's central bank didn't raise its key interest rate Wednesday at the end of its two-day meeting. The decision was widely expected by investors and economists.
Fed officials are committed to raising interest rates slowly.
The Fed said in a statement that it "expects that, with gradual adjustments in the stance of monetary policy, economic activity will expand at a moderate pace."
But President Trump's policies may force the Fed to move faster.
Trump's plan for a major infrastructure bill could ramp up demand for U.S. goods. That could quickly push up inflation, which has been sleepy in recent years. Faster inflation means a faster pace of rate hikes.
Right now the Fed is forecasting three rate hikes in 2017. It raised rates once each in 2015 and 2016 -- the first rate increases in a decade.
Related: Will Fed rate hikes come back to haunt Trump
If the Fed starts raising rates faster, that would affect millions of Americans seeking home mortgages, auto loans and paying off credit card debt. It could also trigger volatility in global financial markets -- investors expected "slow and steady" for years. Any surprise from the Fed likely would not go over well.
Trump and Republicans may force the Fed's hand in other ways.
Trump is mulling a 20% tax on Mexican imports to pay for the border wall. Trade experts say goods imported from Mexico -- from cars to avocados -- would become significantly more expensive, triggering inflation.
Related: CEOs said Trump would change in office. They were wrong
House Republicans are pushing for something called a border adjustment tax. Supporters say it wouldn't make imports more expensive but critics are wary this tax will work as perfectly as that.
Some experts believe Trump's impact on the Fed will more likely come through executive actions than legislation, which has to be pushed through gridlock in Congress.
"Anything he can do by executive order has the potential to move the Fed faster than they're currently forecasting," says Michael Arone, chief investment strategist at State Street Global Advisors.
Fed leaders haven't spoken much about tariffs and border adjustment. But one did note that if Trump's fiscal plan to rebuild America's roads and bridges sparks inflation, that the Fed will need to step on the pedal.
"If the economy ends up for whatever reason — fiscal policy or other things — growing faster, if we have more job growth and inflationary pressures pick up, then we will have to raise rates faster," San Francisco Fed President John Williams told the Financial Times on Jan. 9.
The Fed next meets March 14-15. Investors only see about a 30% chance of a rate hike in March, according to CME Group.