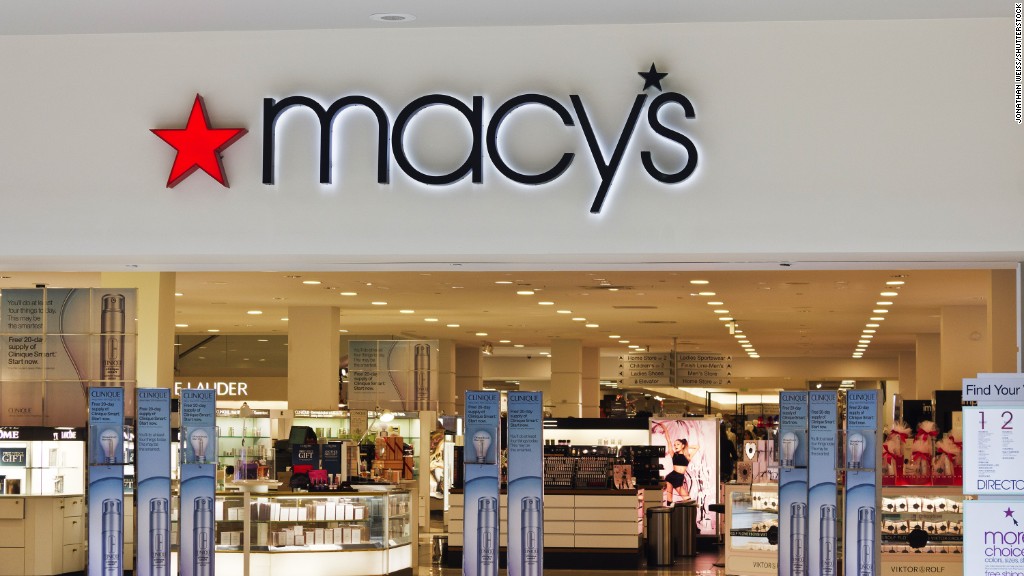 Sears had another awful quarter. Sales plunged during the holidays, and the company continued to lose money. But there may be hope that the iconic retailer can stave off bankruptcy.
Shares of Sears (SHLD) surged more than 30% in early trading Friday after the company, which also owns struggling Kmart, announced plans to cut at least $1 billion in operating costs a year and reduce its debt and pension obligations by $1.5 billion. (The stock was up as much as 50% in premarket trading.)
Sears also said it has amended an existing deal with creditors that will allow it to borrow $140 million more. That will help Sears as it closes more stores and tries to invest more in its online retail operations.
The news comes a few days after shares of Sears hit an all-time low as investors grew increasingly worried about its high debt load and declining sales.
CEO Eddie Lampert said Friday the company intends to reduce its corporate overhead, more closely integrate operations between Sears and Kmart stores and improve its merchandising, supply chain and inventory management.
"We believe the actions outlined today will reduce our overall cash funding requirements and ensure that Sears Holdings becomes a more agile and competitive retailer with a clear path toward profitability," Lampert said.
The move is the latest by Sears to try to fix what many view as a dying franchise.
Related: Is Sears toast? Stock hits all-time low
Sears recently announced plans to close 150 Sears and Kmart stores. Lampert said Friday that some of the $1 billion in cost savings will come from those closures.
Lampert has been forced to deny bankruptcy rumors because of the massive debt load. And the company has been plagued by worries about vendors and lenders cutting off supplies and cash.
Over the past few years, Lampert has taken many steps to raise cash and stave off collapse.
Sears recently sold its Craftsman brand of tools to Stanley Black & Decker (SWJ). It also said it is looking to sell its Kenmore line of appliances and its Diehard brand of auto parts.
The company has also spun off pieces of Sears Hometown and Outlet Stores (SHOS), Lands' End (LE) and Sears Canada (SRSC).
And it recently created a separate public company for some of its real estate assets -- Seritage Growth Properties. (SRG) Interestingly, stock market guru Warren Buffett has personally invested in that company.
Related: Sears and Kmart closing 150 stores
The backing of Buffett and additional moves to cut costs could help Sears in the long run. But Wall Street is skeptical.
Despite the stock's big move Friday, shares are down more than 15% this year. Still, Sears may have more breathing room.
Before Friday's news, shares were dangerously close to $5, a price that often causes big mutual funds, pension funds and other large institutional investors to sell because they don't want to own what's essentially a penny stock.
Shares of Sears were trading around $7.25 Friday morning.
Sears is hardly the only retailer facing hard times. Macy's (M) has announced store closures, and CNNMoney has reported that Hudson's Bay (HBAYF), the owner of Saks and Lord & Taylor, has approached Macy's about a takeover.
Kohl's (KSS) and JCPenney (JCP) are also struggling. Competition from Amazon (AMZN), Walmart (WMT) and Target (TGT) is fierce.