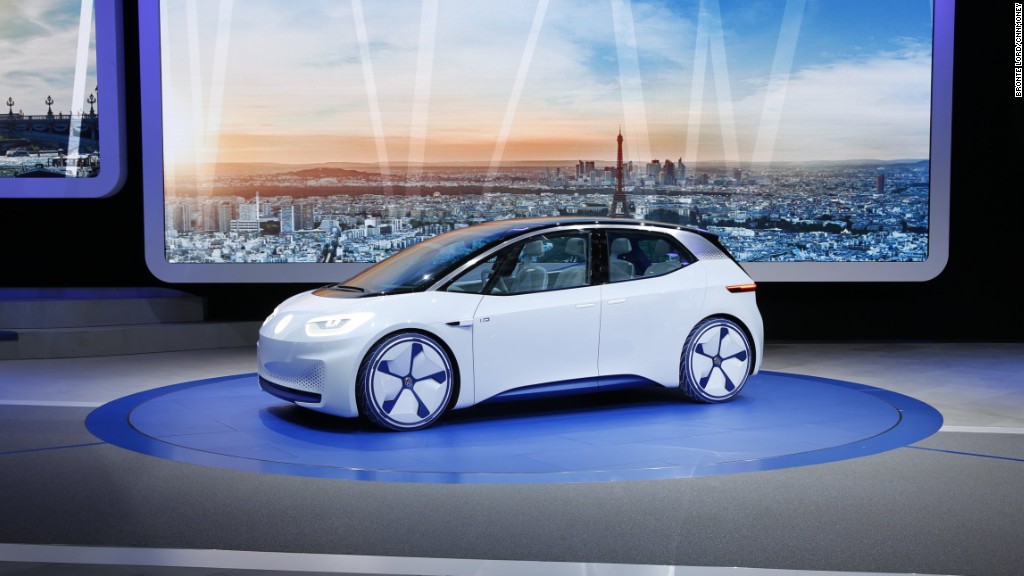 Get ready for more mega mergers in the automotive industry.
General Motors (GM) dumped its European business on Monday -- selling its Opel and Vauxhall brands to France's PSA Group, which makes Peugeot (PUGOY) and Citroen cars.
Volkswagen (VLKAY), the world's biggest carmaker, says that won't be the last deal in the sector.
"This is not going to be the last merger worldwide, and it's not going to be happening just in Europe by the way," Volkswagen CEO Matthias Mueller told CNN's Eleni Giokos in an interview. "There will be a consolidation of the automotive market internationally."
"We're... following developments and on that basis we're going to take a decision going forward," he added.
Related: How many of GM's 38,000 jobs in Europe will survive?
Mueller confirmed reports that Volkswagen is talking with India's Tata Motors (TTM) about building a new range of cars for emerging markets.
He declined to comment on the timetable but expressed confidence that a deal could be reached.
"We are in very good talks with our colleagues from Tata... and I think in the future there could be a joint project at the end of it," he said at the Geneva auto show.
Related: French carmakers return to India after long absence
Mueller took charge of Volkswagen after his predecessor Martin Winterkorn resigned in the wake of the diesel emissions scandal. Since then, the German company has overhauled its strategy with an emphasis on electric cars and autonomous driving.
Volkswagen's biggest factory outside Germany is in Mexico, where it is ramping up production of its Tiguan SUV despite threats by President Trump to renegotiate the North American Free Trade Agreement (NAFTA).
Mueller said he was "worried" about protectionist rhetoric but added he believed "these things will be discussed in a very rational type way."
"We have always based our activities on NAFTA and we hope that will be possible with the new administration also," he said.
-- Chris Liakos contributed reporting.