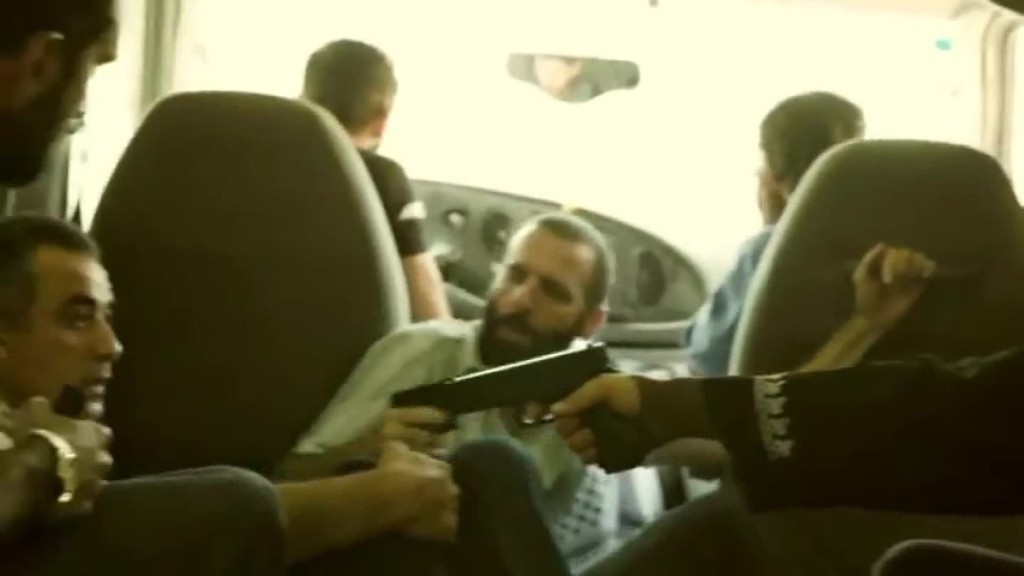 Netflix shells out around $100 million for just one season of an original series like "House of Cards" -- and fans might binge-watch all the episodes in a weekend. But the streaming company can't serve up nonstop shows with price tags that big.
So Netflix is buying up local language-series and adding subtitles to appeal to both its English-speaking base as well its international subscribers, which it's increasingly counting on to drive profits.
Netflix (NFLX) believes one of these series may give them their best shot at competing with CBS (CBS)-owned Showtime's "Homeland.''
The Israeli series "Fauda" -- which means "chaos" in Arabic -- is a thriller that shows the human side of the Israeli-Palestinian conflict. The show is half in Hebrew and half in Arabic, and it was already a major hit in Israel with both Jews and Muslims.
Two years after its success at home, it's now available on Netflix worldwide.
The series follows a group of Israeli soldiers who have perfected their Arabic and disguise themselves as Palestinians to carry out high risk missions in occupied territories.
Related: Netflix nears 100 million subscribers
"We are trying to show there is a price for this war, and each and every one of us is paying the price: Israelis, Palestinians and families involved in this conflict," series co-creator and journalist Avi Issacharoff told CNNMoney.
The lead actor, Lior Raz, is also one of the show's co-creators and served in the Israeli military forces. Raz said showing characters and their loved ones suffering from PTSD was one of the main goals of the series. The conflict also took a mental toll on Raz himself. When he was 19 his girlfriend was killed in a terror attack, which he hadn't opened up about until writing the series.
"This is the first time, I think, in [an Israeli] a TV series that you see people talking about the mental price of war. And you can see it," Raz said.
A series like "Fauda" costs Netflix only a few million dollars, a comparatively low price tag -- which is why the company streams a host of subtitled shows like Danish drama "Rita," Norwegian hit "Occupied" and France's "Call My Agent."
Related: Netflix ditches star rating system for 'thumbs up, thumbs down'
"The beauty of the Netflix model is that it doesn't really matter where it's created," said BTIG analyst Richard Greenfield. "It's available globally and that globalization is something that Amazon (AMZN) and Netflix are doing an incredible job of leveraging. That is very hard for traditional TV networks, where distribution is fragmented among many companies all over the world."
Other streaming outlets like Hulu have also found success subtitling series -- including the original version of "Homeland," the Israeli series "Hatufim."
For the creator of "Fauda," the global success of the show was unexpected: "This very mysterious thing which happened in Israel, is now happening all over the world," Issacharoff said.
"Fauda" is proof that for compelling content, binge-watching knows no borders.