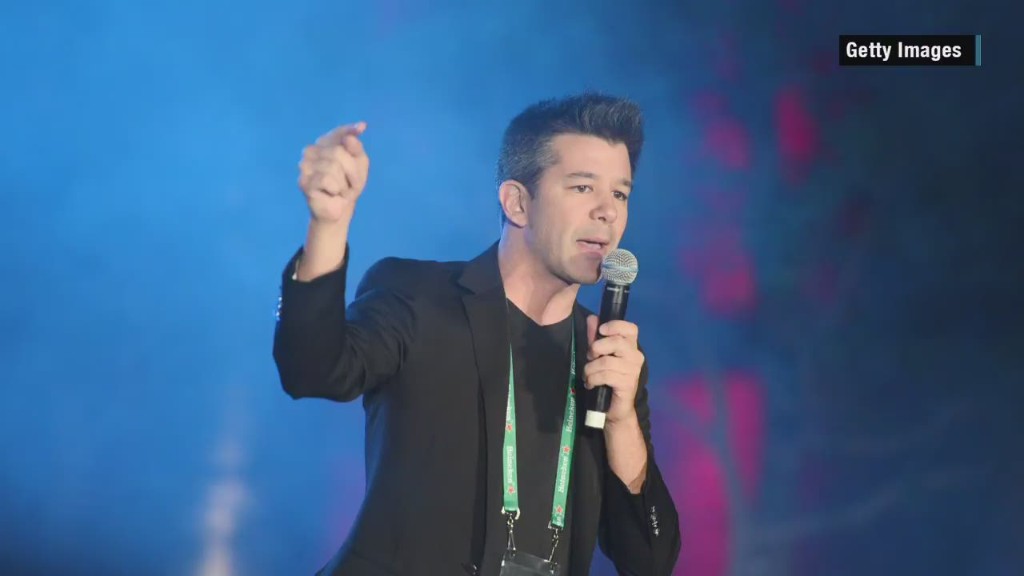 Uber is ready to grow up.
The company on Wednesday went public with its search for a chief financial officer and its first-quarter results.
It's an unusual move for a private company -- unless, of course, it plans to go public.
Uber said it estimates it had a $708 million loss in the first three months of the year. The results were first reported by The Wall Street Journal and confirmed by Uber.
Despite the loss, Uber said it posted $3.4 billion in revenue, an 18% jump from the last three months of 2016. The quarterly loss was smaller than the loss in the prior quarter. Uber is valued at about $68 billion, according to CB Insights.
"These results demonstrate that our business remains healthy and resilient as we focus on improving our culture, management and relationship with drivers," a company spokesperson said, adding that Uber is "on a good trajectory towards profitability."
Related: Uber fires self-driving car exec amid legal battle with Google
The report came out the same day Uber announced the departure of Gautam Gupta, the company's vice president of finance. It's unclear how much longer he will stay with the company. An Uber spokesperson said Gupta plans to take a chief operating officer role at another startup.
"Gautam is a world-class financial talent," said Uber CEO Travis Kalanick.
Uber said it's looking for a chief financial officer who has worked at a public company or experience taking a company public.
Related: Uber just lost a powerful diversity ally
Gupta's departure opens a second leadership position the company is looking to fill. In March, Uber said it was recruiting a chief operating officer to serve as Kalanick's second in command.
The moves seem to indicate Uber is ready to get serious about an IPO, despite recent setbacks. The company faced allegations of sexism and harassment earlier in the year. It launched an "urgent" investigation in response.
Uber also experienced a viral boycott in January after social media users urged customers to #DeleteUber after the company was perceived as breaking up a strike of taxi drivers who were protesting President Trump's travel ban.
And Kalanick himself faced criticism after an exchange with an Uber driver who complained about the company lowering rates for drivers. Kalanick later apologized to the driver and said he "must fundamentally change as a leader and grow up."
- Aimee Rawlins and Seth Fiegerman contributed to this report.