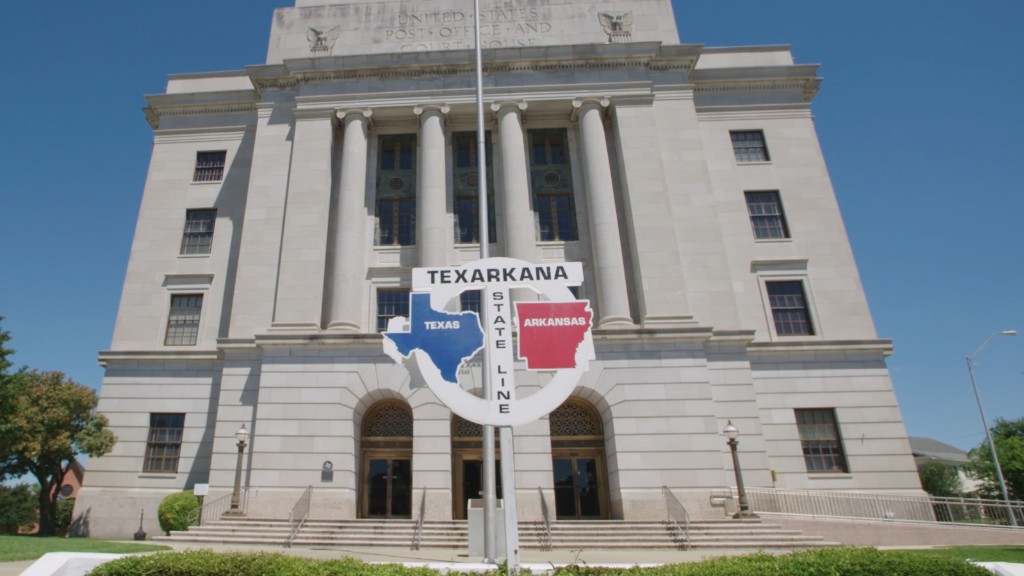 Republican lawmakers are hell-bent on cutting federal support for Medicaid. But people who identify as Republican actually like the program.
Both the House and Senate bills would slash federal support for the system, which covers more than 70 million low-income children, adults, elderly and disabled Americans. It would eliminate enhanced funding for Medicaid expansion and send a fixed amount of money to states for the overall program.
All told, lawmakers want to reduce federal spending by as much as $834 billion over 10 years, compared to current law. That would leave as many as 15 million fewer Americans covered by this safety net, according to the Congressional Budget Office.
Related: The truth about the Republicans' plan for Medicaid spending
But those who identify as Republicans view Medicaid in a more positive light. More than six in 10 have a very or somewhat favorable view of the program, according to Kaiser Family Foundation's June tracking poll. True, a larger share of Democrats and independents have a favorable opinion of Medicaid, but the Republican support may raise some eyebrows.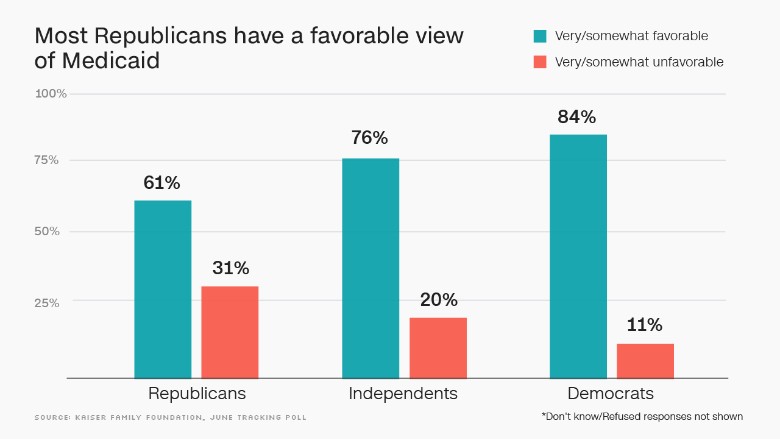 Republicans in Congress repeatedly blast Medicaid as a bloated and ineffective program, saying that one-third of doctors don't accept it and consumers receive sub-par health care.
Yet, a majority of Republicans surveyed say the program is working well for most low-income participants. Just over half feel it's working well in the nation overall, and nearly six in 10 say it's working well in their state.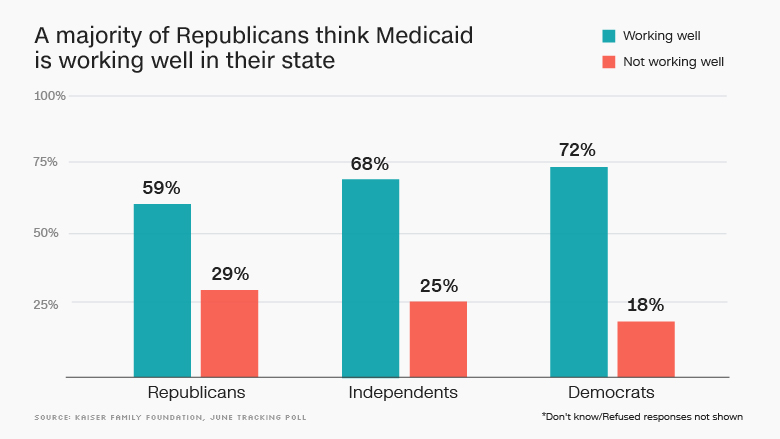 However, that doesn't mean they oppose making changes to the program. Some 82% of Republicans surveyed said they support allowing states to add work requirements to Medicaid, while 62% agree with limiting how much money each state gets from the federal government each year. Just over half favor reducing enhanced funding for Medicaid expansion.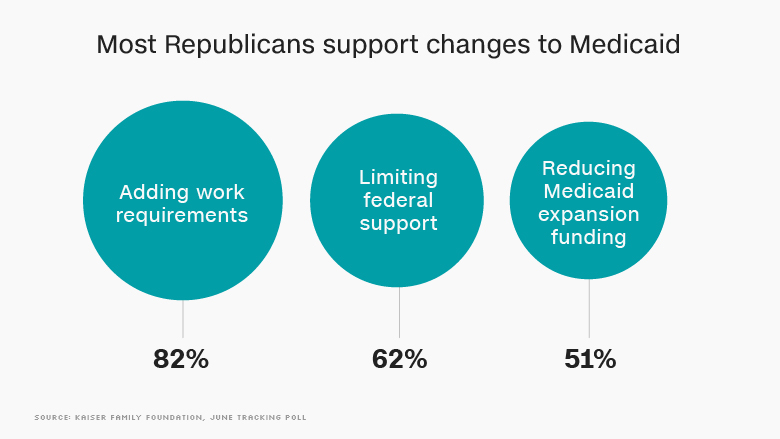 More than half of Democrats and Independents also support adding work requirements, but fewer than roughly a third want to pull back on federal funding.
Related: Senate GOP health bill would slash Medicaid. Here's how.
Medicaid is proving to be one of the most divisive issues in the Republican drive to repeal and replace Obamacare, with lawmakers split over how much to cut the program. It's one of the main issues holding up passage of the bill in the upper chamber.