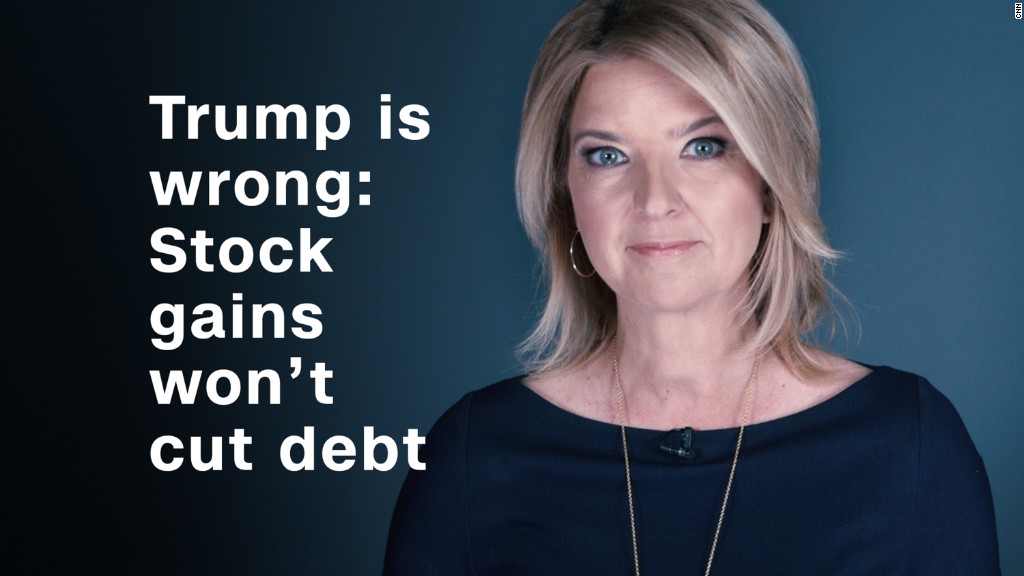 Since President Trump's election, the Dow has spiked more than 4,600 points, or about 25%. The S&P 500 has added $2 trillion in value.
That's all great news if you're investing in corporate stocks, or if your 401(k) is heavy on equities. Over the past three years, the value of families' portfolios has risen "dramatically" to an average of $344,500, according to a September Federal Reserve report.
Yet the spoils of the stock market run are slanted heavily in favor of the wealthy.
Barely one-third of families in the bottom 50% of earners own stocks, according to the Fed. On the other hand, nearly 94% of the top income group owned stocks in 2016.
Lower-income Americans don't have extra money to put into stocks, and a third of workers don't have access to a 401(k) or another retirement plan, according to Pew.
Young people are also less likely to benefit from the rally.
Less than a third of people ages 18 to 29 owned stocks on average between 2009 and 2017, according to a Gallup survey released in April. Nearly two-thirds of Americans between 30 and 64 own stocks.
"They saw their parents get burned and don't have as much money to invest," says Ryan Detrick, a senior market strategist at LPL Financial.
In all, just 54% of Americans invest in the market, either through individual stocks, mutual funds, pensions or retirement plans like a 401(k), according to Gallup. That's down 11% since the Great Recession.
Dow records don't mean much to about half of Americans who weren't invited to the party on Wall Street.
"If your wages are stagnated and you're not invested in the market, you're left out," says Detrick.
Related: Dow cruises past 23,000 for the first time
That hasn't stopped the president from boasting. After the Dow crossed the 23,000 mark this week, Trump posted a series of tweets highlighting the milestone.
He has often used stock market gains as evidence of stability in his administration and strength in his policies.
For example, Trump falsely claimed the gains helped reduce the national debt.
And Treasury Secretary Steven Mnuchin warned on Wednesday that the recent gains in stocks could be erased if Congress didn't pass tax cuts.
"There's no question in my mind if we don't get it done you're going to see a reversal of a significant amount of these gains," Mnuchin said.
Record inequality: The top 1% controls 38.6% of America's wealth
Rising stocks can be a sign of a healthy economy, which is certainly the case with the current bull run, which started in 2009 under President Obama and is the second-largest in history.
There is lots to cheer in that department: The U.S. economy is at full employment. People are getting paid more. Consumer confidence is high.
Even if you're not invested in stocks, you could be benefiting from the same forces that are sending stocks soaring.
Still, without money in the market, there are huge gains that millions of Americans have no access to. It's a trend that's contributing to America's worsening inequality.
--CNNMoney's Matt Egan contributed to this report.