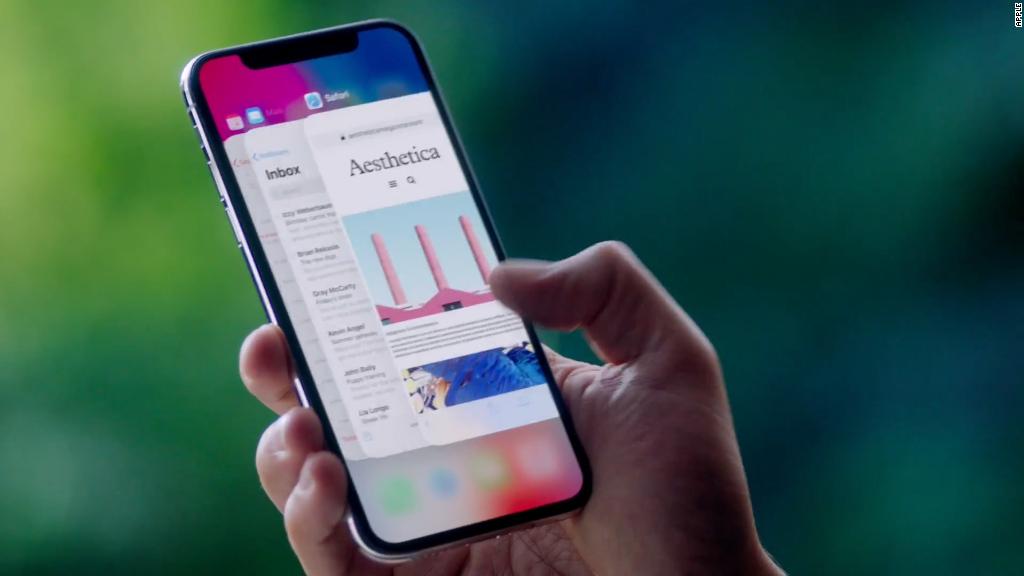 Apple's market value on Friday briefly topped $900 billion for the first time.
The company crossed that threshold after it reported strong sales and profits, and gave a healthy outlook thanks to solid demand for its new iPhone X.
Is it on its way to becoming the first $1 trillion company in the U.S.? Apple would only have to go up another 11% or so to top the trillion dollar mark.
Shares of Apple (AAPL) rose 3% thanks to its blockbuster quarterly results. Investors are clearly pleased by the mostly good reviews for the iPhone X and the long lines of customers around the globe eager to get their hands on the new phone.
Apple also wowed Wall Street with strong growth of its Mac computers, iPads and services division. And the company has more than $268 billion in cash that it can use for future investments, higher dividends and bigger stock buybacks.
Apple's shares are now up nearly 50% this year, making it one of the best performers in the Dow. But it's not the only tech giant that's posting eye-popping numbers.
Google owner Alphabet (GOOGL) is up more than 30% this year. The company is now worth more than $715 billion. Microsoft (MSFT) has surged 35% and has a market value of nearly $650 billion.
Amazon (AMZN) has shot up 45% and is now worth more than $525 billion. Facebook (FB) has soared 55% and has a market value of about $520 billion.
And China's Alibaba (BABA) has more than doubled this year and is approaching a half a trillion dollar market cap, too.