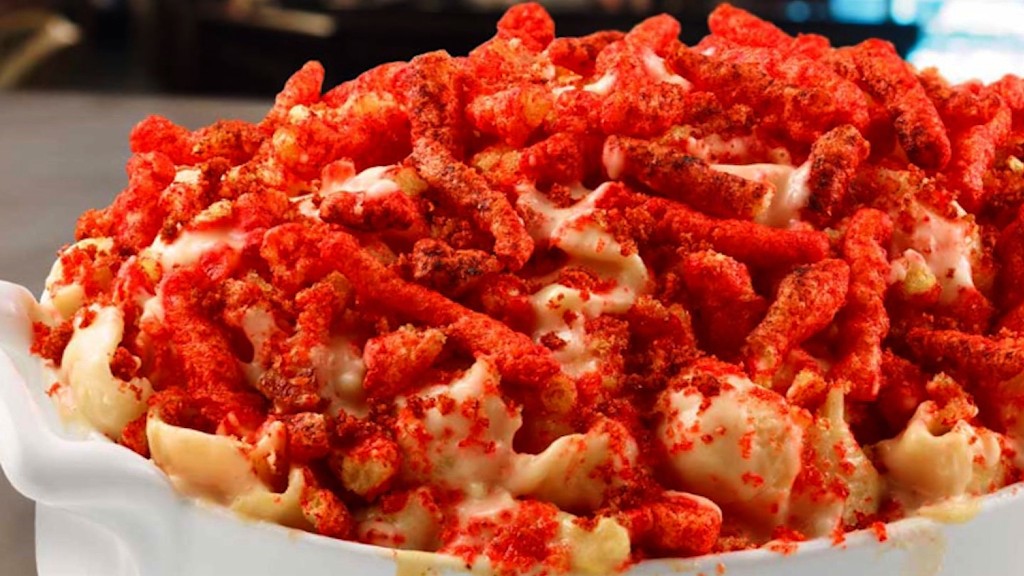 It seems everywhere Americans turn, Cheetos and Doritos are on the menu.
Over the past five years, the folks at Frito Lay have developed a host of decadent concoctions, from Doritos Tacos Locos and Cheetos Burritos at Taco Bell, to Mac n' Cheetos and Cheetos Chicken Fries at Burger King.
Now, for the latest mashup: Cheetos Popcorn will make its debut at Regal Cinemas across the nation on Friday.
These partnerships might seem cheesy, but PepsiCo's Frito Lay snack division is actually onto something, says Nik Modi, an analyst with RBC Capital Markets.
According to Modi, PepsiCo's partnership with Regal Cinemas is part of the company's push to link its brands with experiences, such as going to the movies.
Related: Shoppers are warming up to Kellogg's frozen foods
"It's more than just co-branding," he says. "It's their way of trying to make their brands more 3D and less 2D."
By focusing on experiences, PepsiCo is also trying to attract the coveted Millennial consumer.
Millennials are over 75% more likely to spend money on experiences rather than physical products, according to a 2016 survey conducted by market research firm Harris.
Experience-driven branding isn't a new space for PepsiCo. This summer, the company launched a Cheetos pop-up restaurant in New York City, where foodies could taste Cheetos-covered dishes prepared by celebrity chef Anne Burrell.
But Frito Lay's partnership is more than a marketing move. It also reveals a key priority shift within the company.
For years, Pepsico has been moving its focus away from its beverage division, which includes Pepsi and Mountain Dew, and towards Frito Lay. Why?
The junk food industry is a thriving multi-billion dollar business, despite the fact that Americans are increasingly reaching for healthier snack options. Salty snacks generated nearly $28 billion in sales between April of 2016 through the same time this year, according to Statista.
In addition, Frito Lay is simply more profitable than Pepsi's beverage line, says Modi.
Related: Coca-Cola needs more products not named Coke
Frito Lay reported $1.2 billion in profit last quarter -- a 5% increase compared to the same time last year. In 2016, the division accounted for nearly 48% of the company's bottom line.
And PepsiCo's (PEP) stock is up nearly 12% this year.
Let's put it this way: While you were licking Cheetos powder off your fingers, PepsiCo was snacking all the way to the bank.