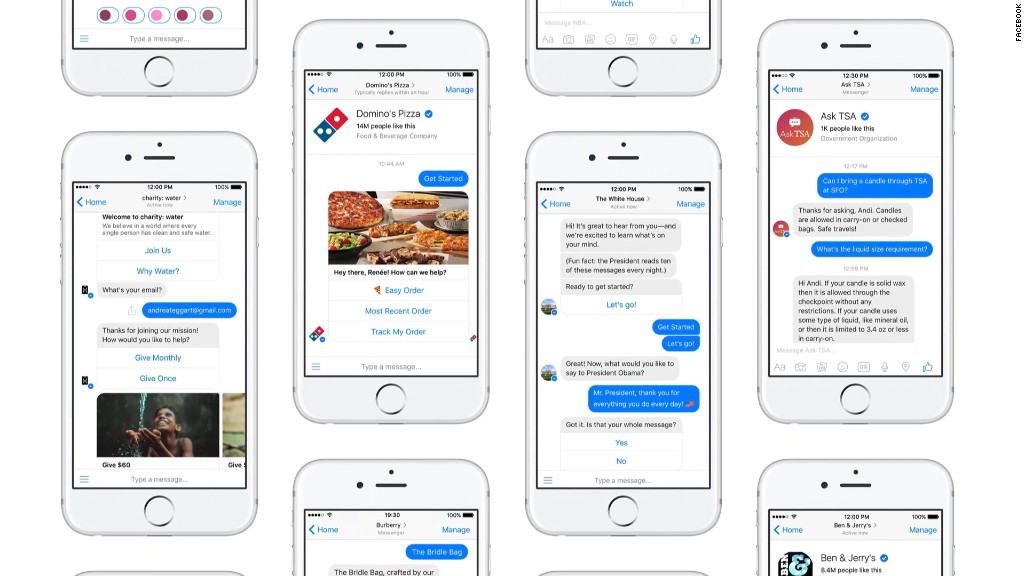 Facebook's virtual assistant is about to be put out to pasture.
Facebook (FB) said Monday it is shutting down M, an automated personal assistant once thought to be the social network's text-based answer to services like Apple (AAPL)'s Siri and Amazon (AMZN)'s Alexa.
M's last day will be January 19th.
"We launched this project to learn what people needed and expected of an assistant, and we learned a lot," the company said in a statement provided to CNNMoney. "We're taking these useful insights to power other AI projects at Facebook."
Facebook first unveiled M in 2015 as part of its Messenger app. The service, as originally conceived, differentiated itself from the crowded field virtual assistants by fulfilling more advanced tasks like booking appointments, ordering flowers and dealing with customer service.
Related: Offensive chat app responses highlight AI fails
To accomplish that, Facebook M initially relied on a mix of artificial intelligence technology and real humans. However, this ambitious version of M was only available to a small pool of test users.
Last April, Facebook released a more underwhelming version of the service to the general public. The assistant effectively lurked in the background of conversations in Messenger and inserted "suggestions" when it deemed relevant.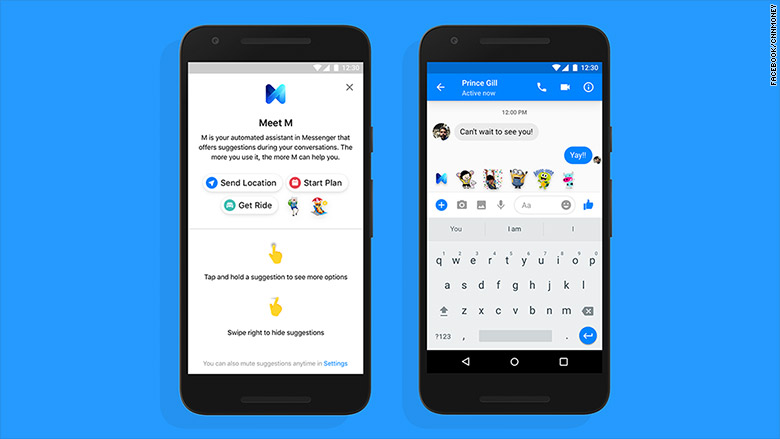 At best, M automatically inserted fairly standard features like polls, stickers and location information. At worst, it could be tone deaf.
After testing M for months, CNNMoney's Selena Larson noted one instance in which she and a friend were "discussing a fiction book that involved exsanguinated corpses." M responsed by suggestion they "make dinner plans."
On another occasion, Larson said, "M suggested a vomit sticker following a description of a health issue affecting millions of women each year."