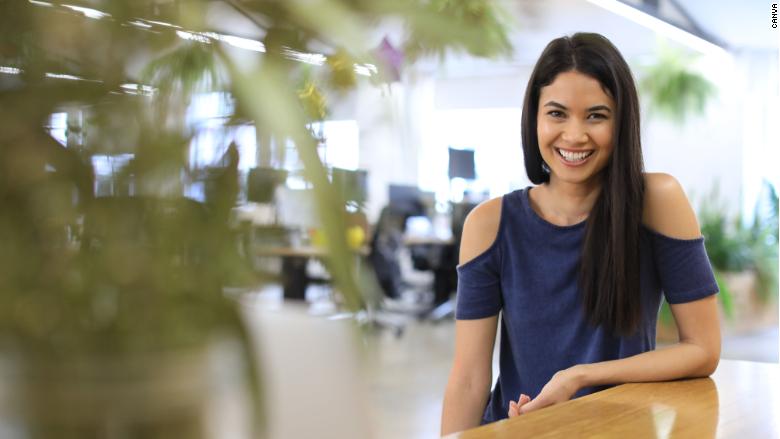 For amateur artists, using professional software to create digital designs can be a frustrating experience.
Australian entrepreneur Melanie Perkins says she spotted a business opportunity while teaching students how to use programs like InDesign and Photoshop at the University of Western Australia.
"I noticed it took [my students] a long time to feel even remotely confident in creating a basic design," the 30-year-old told CNNMoney. "It seemed obvious that the future of design was going to be so much simpler."
She was still a student herself at the time -- the tutoring was a way to earn some extra funds. And she figured there was a lot more money to be made.
Her ideas took her on a journey that resulted in Silicon Valley heavyweights backing her company, which is now worth more than $1 billion.
Related: 15 women who founded $1 billion startups
Back in 2007, Perkins and fellow student Cliff Obrecht co-founded Fusion Books, an online tool that helps schools design yearbooks. It's now the largest yearbook company in Australia and also operates in New Zealand and France.
But that was just the start of their success.
"We knew all along that the technology we had built could be applied much more broadly," she said.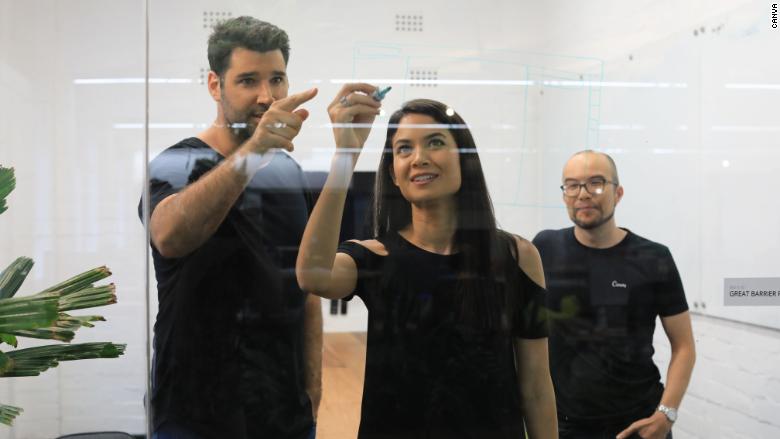 In 2012, they started another company, Canva, with the lofty goal of "empowering everyone to design anything and publish anywhere."
Today, Canva's online design platform is available in 190 countries, has over 10 million users and is valued at $1 billion. Its users are creating 13 designs a second, according to the company.
Backing from ex-Googlers
One of Canva's first investors was GoogleMaps co-creator Lars Rasmussen. He in turn brought on board former Google designer Cameron Adams.
Perkins met Rasmussen through venture capitalist Bill Tai, another Canva investor whom she met in 2010 at a conference in the western Australian city of Perth.
Related: Meet the woman bringing lunchtime dating to Asian cities
In March 2013, Canva raised $3 million from various Australian and U.S. investors. The service launched in August of that year.
Last month, the firm raised another $40 million, propelling its valuation to more than $1 billion.
Canva runs other services including a marketplace that allows professional graphic designers to contribute layouts and earn royalties for their designs, and a print and delivery service.
It has offices in Australia and the Philippines.
Related: Sofia Vergara, TV's best-paid actress and business maven
Canva's mission has remained the same since its early days. The ultimate goal, Perkins says, is to enable the community it has created to easily communicate their ideas through design.
"There are over 3.2 billion people on the internet today, and we think almost everyone has a need for great design," she said. "We wanted to give everyone design superpowers without the struggle."