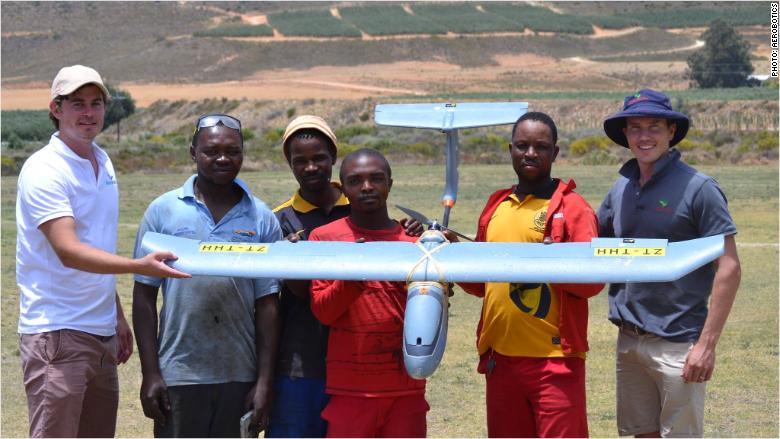 African countries together spend $35 billion each year importing food. Now a Cape Town startup is trying to cut that bill by developing smart drones to help farmers boost their harvests.
About 60% of Africans live in rural areas, and those communities depend heavily on agriculture. The African Development Bank is investing $24 billion over the next 10 years to "jump start the transformation" of farming.
Boosting productivity and improving access to modern tools and land management information is vital, it says. And that's where Aerobotics comes in.
Founded by James Paterson, the young company is hoping to fix some of these pressing problems using artificial intelligence.
Paterson grew up on a fruit farm near Cape Town before graduating with a Masters in Aeronautics and Astronautics from MIT. In 2014, he started building drones in his garage with co-founder Benji Meltzer.
Their mission? To provide bird's eye surveillance for farmers, with the aim of optimizing crop yields and reducing costs. Aerobotics says its clients' yields have increased by as much as 10%.
Related: Farmers spot diseased crops faster with artificial intelligence
They achieve this by using computers to interpret imagery from satellites, drones and mobile phones and provide predictive information on crop health. The results are presented in Aeroview, the company's app.
"The whole ecosystem feeds into Aeroview, which is centralized and derives insights," said Meltzer.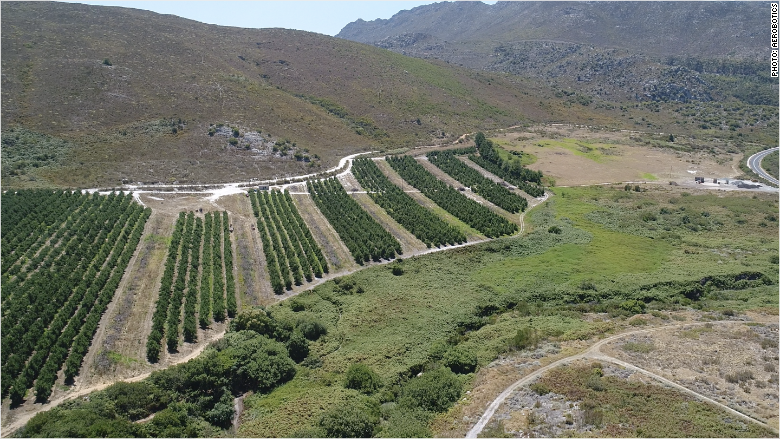 Satellite footage is used to highlight longer-term trends, while drones are flown at specific points during the season to get more detailed information.
Aeroview analyzes the data it receives to highlight poor performing areas for farmers to investigate. It can also diagnose problems caused by disease, pests, and a lack of water or nutrients.
Aerobotics now operates in 11 countries, including the United States, Russia and the U.K. With almost 200 clients across the world (about 85% are in South Africa), they're planning to expand their commercial and software development teams rapidly.
The early potential caught Google's (GOOGL) eye. The young team of innovators has just returned from the company's Launchpad Accelerator program.
Now Aerobotics is working to improve its technology so it can promise clients even bigger harvests.